July 21, 2022
Denims have a trend of its own. Every man should have at least one perfect pair of denim in his wardrobe as it is a fashion staple. It is always challenging to understand how there are such countless numbers of jeans for men. There's a wide range of washes to check out for, also many brands competing for your attention. However, the most confusing thing of all could be discovering the vast world of denim fits. For instance, What actually is a relaxed fit, and how different is it from a straight fit? Which jeans are best for your body type? Furthermore, what kind of rise is in trend right now? Fret not, we have got you covered! We will walk you through each type of fit for men from straight leg to lose, and also give you modest options to shop from different luxury brands in India like Armani Jeans, Calvin Klein, Fendi, and more providing exemplary quality products. Keep reading to find the fit that is ideal for you. Let's dive in!
Straight Fit Jeans
Straight fit pants are precisely the exact thing as what they sound like. The silhouette runs straight starting from the hips through the legs to give an off-duty look. The fit isn't very tight and not very loose, it is a balance of both. You'll often hear designer brands considering this fit a "regular straight" or "classic straight." If you're searching for exemplary details, designer straight leg jeans have leg openings that are usually around eight inches wide. If you are not really sure as to which fit to choose, this is a great starting point for figuring out your body type and also how you would like your jeans to fit.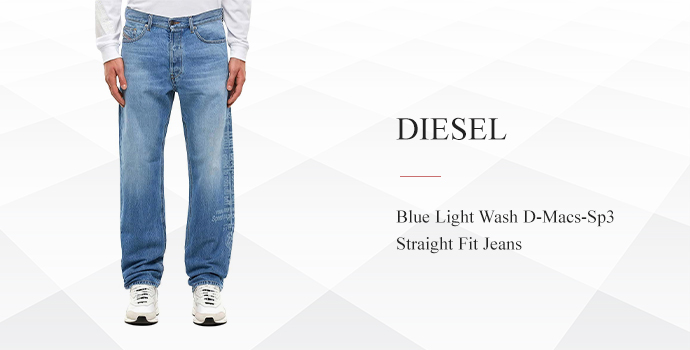 Tapered Fit Jeans
Tapered style jeans are a common type of denim you'll find in straight and narrow shape. Many brands also refer to it as "Straight Tapered" as the silhouette runs straight through the thighs, with a narrowed shape past your knees and through the hem. Straight tapered jeans are perfect if you are looking for jeans that provide you more space in the thigh area, however with a cleaner-looking leg. If you're somebody with thicker thighs, designer tapered fit jeans are the best type of jeans for you as it gives a tailored look to your outfit. Browse the collection of various brands like Diesel, DKNY, Balmain, Armani Jeans, Calvin Klein, and more to get your perfect fit.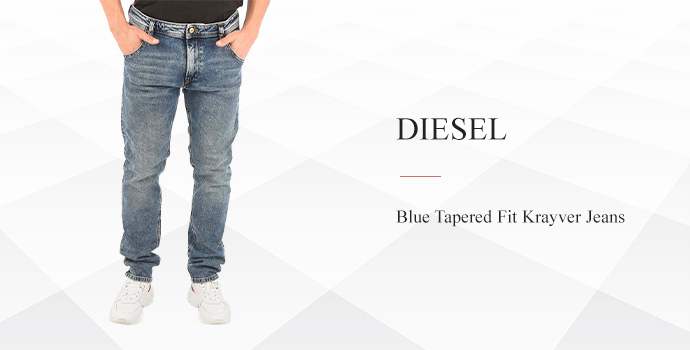 Slim Fit Jeans
Slim-fit jeans are very popular among the youth. Slim up top and straight through the knee, slim-fit jeans are the sort of fit you would love if you are looking for a polished look. It is often alluded to as drainpipes, skinny pants, stovepipes, tight pants, cigarette pants, pencil pants, or skinny jeans. Designer slim-fit jeans have a slimmer silhouette, these are generally cut with a slightly lower rise, sitting simply above the hip area but you can now also find options in high waist. This is your last option in the jeans category prior to hitting full on skinny jeans territory. If you have thick legs, however, these types of jeans will not be a good fit for you as it will give a tight look and will not be comfortable.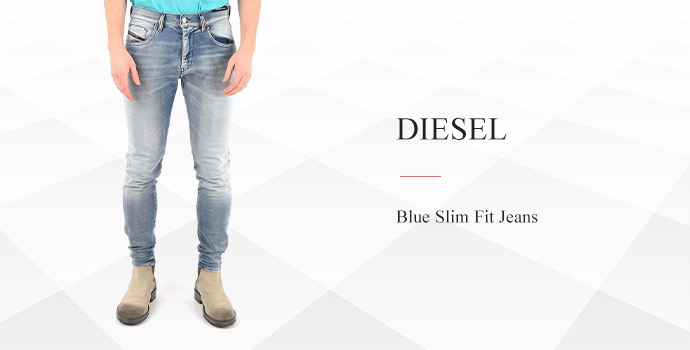 Relaxed Fit Jeans
This is the roomiest fit of all the others. Pull together an easy and effortless denim style in designer relaxed-fit jeans for men. It's the comfiest fit from top to bottom that is loosened up through the knee. Refresh your wardrobe with a pair of relaxed-fit denim from popular go-to brands like Ralph Lauren, Diesel, Armani Jeans, Versace. If you have a skinnier body structure, pick a couple of these to tiptoe into baggy jeans territory. This type of jeans works well when comfort is your top priority.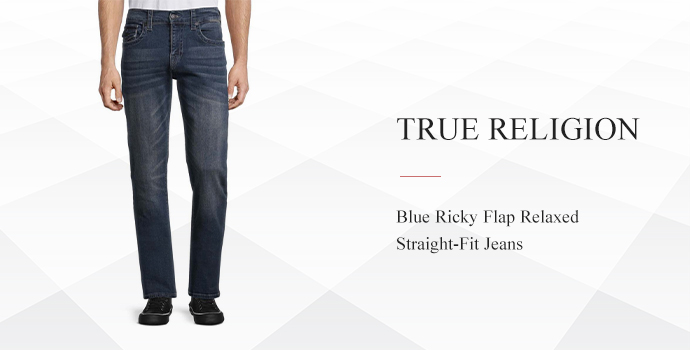 Wide Leg Jeans
As the name suggests, wide-leg jeans are easy and breezy providing maximum level of breathability from top to bottom. It is made in such a way that you can enjoy and feel comfortable in jeans that are loose and relaxed through the knee. These days, baggy jeans are on the run and if worn appropriately, it can ultimately make a big impression. Elevate your style with a cool appearance with wide-leg jeans and shirts for men and complete the look with shades to rock the edgy vibe.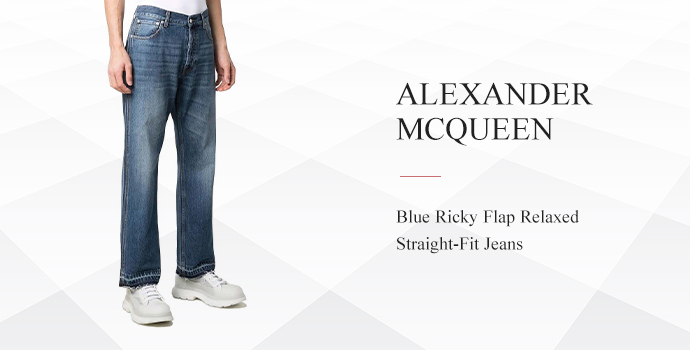 Low-rise Jeans
The difference of inches between the waist and crotch area determines the length rise. The low rise type of jeans has a 5-8 inches rise usually which usually sits below your natural waistline. They became a popular style during the 60s and 70s and have now made a comeback in fashion over the last two decades. These types of jeans offer a casual fit to your body and also make you feel relaxed as the hem is below your belly button.
High-Rise Jeans
This style of jeans was extremely popular during the 40s, 50s, and through the 80s. High-rise jeans are ideal decisions for heavier men. The rise of this style comes close to your belly button and gives the appearance of longer legs. This sort of denim was also called high-waist jeans. It's always the best choice to avoid tucking up your shirt or t-shirt with high-rise jeans.
Conclusion
Jeans are possibly the most versatile fashion piece in the world. Jeans are the perfect pick for running errands, outdoor activities, casual get-together, social parties, and also great for office settings. So, it is significant to pick the right pair of jeans that are comfortable as well as stylish.