December 30, 2022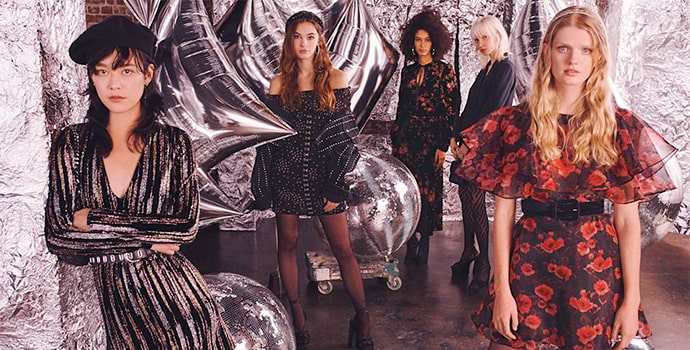 Winter Season's greetings to all of you!! The winter season is a time for festivities, delicious food, and dressing up in festive attire. It's time to put aside the boring ensembles and Add Trendy Party Wear Dress in Winter with elegance right around the corner!
Your schedule is probably already full of cocktail gatherings, business parties, and family gatherings, but don't worry we are here to help you with your perfect outfit choices! Finding the is made simple with sequins, vivid colors, and head-turning shapes taking center stage.
The outfits we picked for our New Year Party should live on in memory forever. With our winter dresses, it's time to step outside of your comfort zone and elevate your appearance.
1. Bodycon Dresses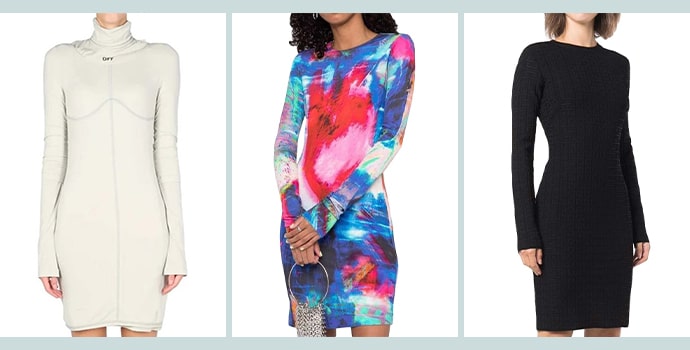 The winter season is jam-packed with entertaining events and motivations to dress up, from your workplace New Year Party to cocktails with friends. Think sequins, vivid colors, and statement accessories while dressing for this occasion.
We'll walk you through the five best Winter Wear Party Dresses that will catch your attention this season. A bodycon dress is a body-hugging kind of dress that draws attention to your best features. They are ideal for a night out on the town and are typically made of flexible material.
This outfit is perfect for people with an hourglass physique since it accentuates the lovely curves! The top picks for the best party dresses for winter in the holiday season from Darveys can be White Bodycon Off-White Dress, Givenchy Black Bodycon Dress, Just Cavalli Multicolor Tie Dye Bodycon Dress, and more.
2. Asymmetrical Dresses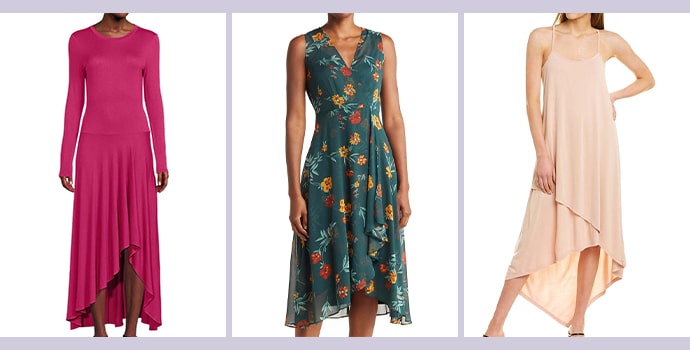 This season, turn up the heat with party attire for any occasion, whether it's a street party with your neighbors or a special event. A festive color scheme is the epitome of the winter season. With our bold and bright asymmetrical dresses, you can add a festive touch to your wardrobe.
You'll stand out in a crowd with this striking hue and chic appeal. If you're unsure about the formality of an event or party, an asymmetrical dress is a great choice. Two sides of an asymmetrical dress will have various lengths. The dress may be shorter on one side or longer in the back than the front.
Asymmetrical dresses are also available with long sleeves on one side and no sleeves on the other. Asymmetrical dresses come in so many styles that they fit any body type!
The top picks for Winter Wear Party Dress holiday season from Darveys can be BCBGMaxazria Sangria Dropped Waist High Low Dress, Calvin Klein Dark Green Sleeveless High-Low Dress, BCBGMaxazria Pink Asymmetrical Sleeveless Dress, and more.
3. Blazer Dresses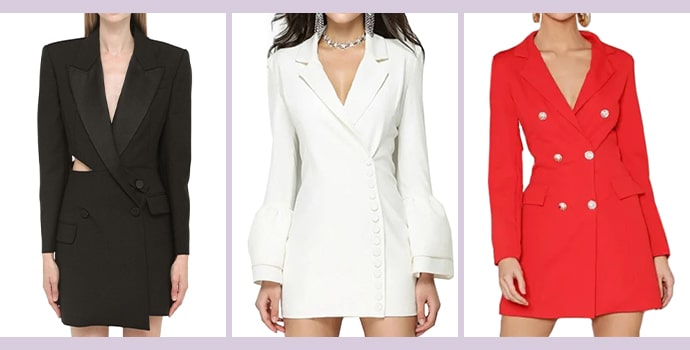 It's important to dress appropriately for your business Christmas party since it just may be the distinction between you and your next promotion! Fortunately, we can help you to find the perfect work Christmas party dress on Darveys.
The blazer dress is the ideal outfit to wear when you need to do business while still having a good time! Although they are worn as dresses, these outfits have blazer-like appearances. It usually is double-breasted, creating the impression that you are wearing a blazer for males but that gives you an edge over other
Rock it with low-rise sneakers or a pair of ankle boots since it is versatile and ideal for any season. The top picks for the best dresses for Christmas in this holiday season from Darveys can be Alexander McQueen Black Wool Blazer Dress and more.
4. Off Shoulder Dresses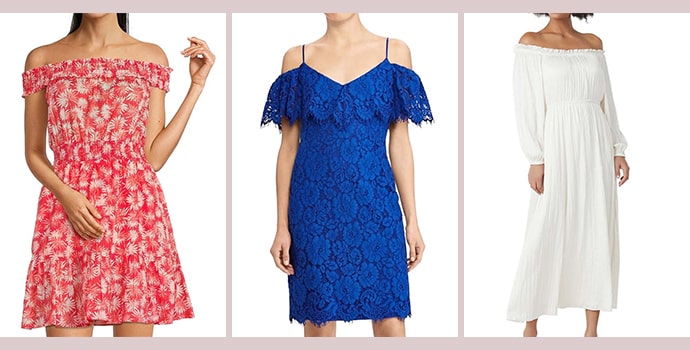 Time for a New Year's lunch eve, so gather the ladies! Our timeless selection of the best Winter Wear Party Dresses and outfits will ensure that you and your friends are dining in style, whether you're going to a posh beachfront restaurant or cooking a dinner at home
Take the risk and wear an off-the-shoulder dress to keep your shoulders visible. These dresses highlight your shoulders while yet having a sleeve or bicep ruffle. For women who want to show off their shoulders and arms but don't want to commit to a strapless appearance, the off-shoulder design is a fantastic option for you.
The top picks for the best party dresses for winter in this holiday season from Darveys can be Michael Kors Sangria Off Shoulder Dress, Royal Blue Off Shoulder Ralph Lauren Dress, BCBGMaxazria White Off Shoulder Maxi Dress and more.
5. A-Line Dresses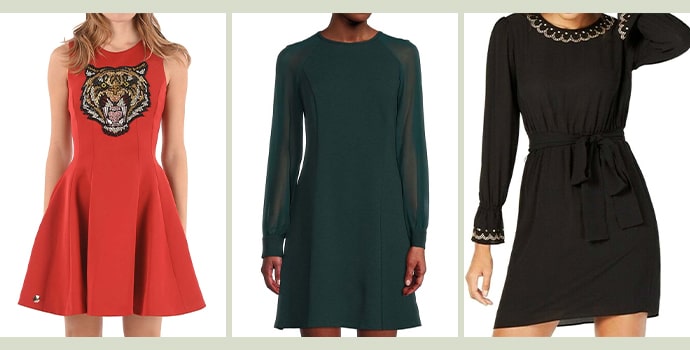 What you wear to a New Year party might tell a lot about your personality and style. Be unique when planning informal gatherings with your closest friends during this particular time of year. A-line dresses are fitted at the hips and gradually flare out toward the hem, giving the dress its "A" shape appearance.
You can easily dress it up or down, making it ideal for a casual occasion. Because it highlights your magnificent shoulders and gives your lower half a feminine touch, this design works best on pear-shaped bodies.
The top picks for the best party dresses for winter in this holiday season from Darveys can be Philipp Plein Red Sleeveless A-Line Dress, Calvin Klein Olive Sheer Sleeve A-Line Dress, Michael Kors Black Studded Belted A-Line Dress, and more.
6. Wrap Dresses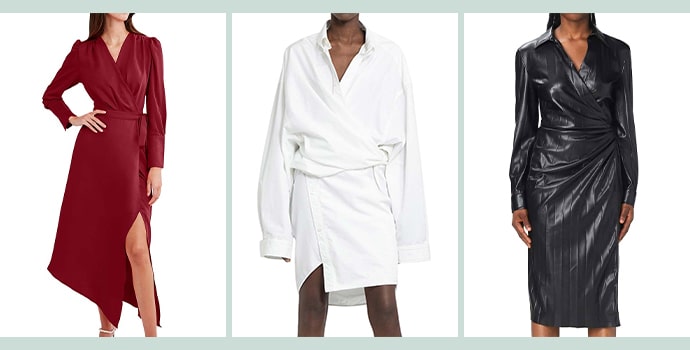 For the Winter Season, put on attire that will make you feel confident. You don't have to choose something excessively exposing or clinging; if you are at ease and adore your appearance, you will feel more secure.
Wrap dresses have front closures made by crossing one side over the other and tying the cloth at the back or waist. With its timeless silhouette, this look accentuates athletic body types by giving the appearance of an hourglass figure even if you don't naturally have one.
The top picks for Winter Wear Party Dresses this holiday season from Darveys can be BCBGMaxazria Rio Red Wrap Midi Dress, Balenciaga White Wrap Shirt Dress, MSGM Black Faux Wrap Dress, and more.
7. Halter Dresses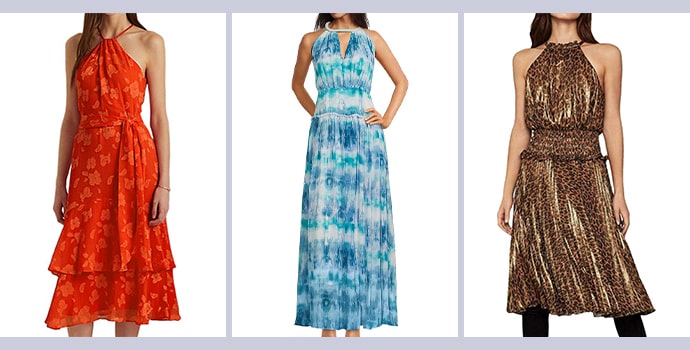 Wintertime calls for a halter dress. featuring a tie around the neck and an upper body that is sleeveless. Some halter necks are made of cloth that is tied around the neck that gives the look of an elongated neckline.
For people who want to highlight their broad shoulders, this dress style works well. For informal occasions, go with cheerful designs like polka dots, flowers, and checks. Combine quirky details with moderate dress lengths, then add an overcoat to provide just the right amount of intrigue!
The top picks party dresses for winter in this holiday season from Darveys can be Ralph Lauren Orange Floral Halter Dress, Calvin Klein Blue Halter Neck Chiffon Maxi Dress, BCBGMaxazria Bronze Metallic Halter Midi Dress, and more.
8. Sequin Dresses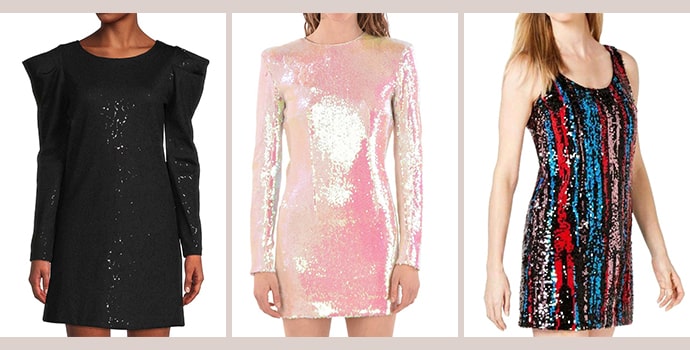 If the dress code for the New Year evening party you're attending demands a "wow factor," choose clothes that dazzle into the night— hello, sequins! Just take into account wearing basic, chic shoes and accessories to let your dress be the center of attraction.
Nothing is as eye-catching as a glittery outfit. However, the secret to pulling off a stylish appearance with a sequin dress is knowing how to style and accessorize it properly. The streets are now covered with sequins, and celebrities and fashion bloggers are rocking them.
The outfits with sequins are in a different league. Your casual and formal attire styles are made more beautiful with them. A sequin dress will make the strong statement you desire if you're seeking gorgeous attire this season.
The top picks for Winter Wear Party Dress this holiday season from Darveys can be Betsey Johnson Black Ruffle Shoulder Sequin Dress, Balmain Light Pink Sequined Sheath Dress, Calvin Klein Multicolor Sequin Sheath Dress, and more.
9. Sweater Dresses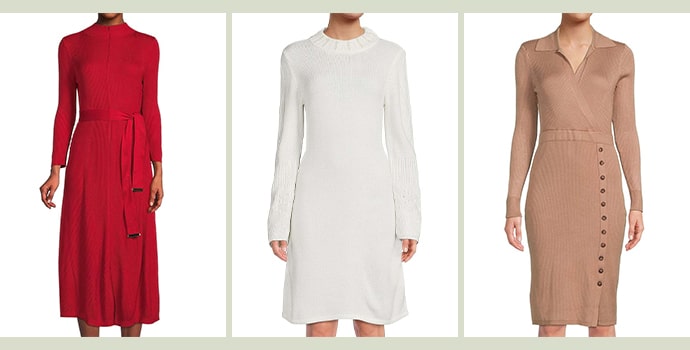 Look flawless in sophisticated evening sweater dress attire whether you are dining with your in-laws or meeting up with a friend during the holidays. Sweater dresses look adorable and feminine. They will never go out of fashion because of all the good reasons.
Wear a sweater dress to keep things relaxed! The knit dress has several lengths and may be worn loose or form-fitting. Due to the wide variety of silhouettes, it is ideal for all body shapes. To keep your legs warm, wear them with thigh-high boots.
Alternatively, throw on a pair of sneakers for a fun, casual appearance. The top picks for party wear dress in winter this holiday season from Darveys can be Calvin Klein Red Belted Sweater Dress, Karl Lagerfeld White Pearl Neck Sweater Dress, Calvin Klein Beige Ribbed Sweater Dress, and more.
10. Shirt Dresses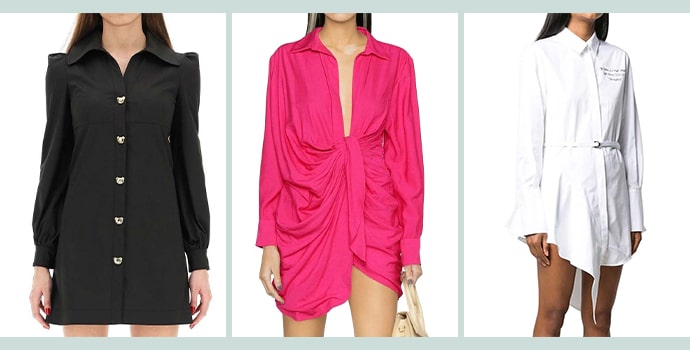 We all adore shirt dresses, therefore ladies, take advantage of this opportunity to dress up and look great! Wear a shirt and dress to keep things relaxed and cool. It is a loose-fitting dress with a button-down front and a shirt collar.
This design is available in various lengths and occasionally has a defined waist. A shirt dress's collar and button-down front serve as its focus points. You can easily dress up or down; just pick up a pair of chunky ankle boots or sneakers, and you'll be prepared for a day on the town or at the beach!
The top picks for the Winter Wear Party Dress in this holiday season from Darveys can be Moschino Black Teddy Bear Button Shirt Dress, Jacquemus Pink Shirt Dress, Off-White White Logo Shirt Dress, and more.
11. Smock Dresses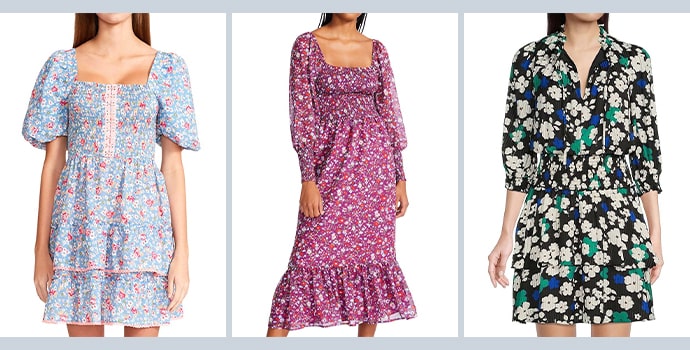 New Year parties at the office can range from being more informal to being fancy-even black-tie affairs! Office party attire tends to be a little more modest. Anyone in a hurry should go for a lovely smock dress! A smock dress is generally loose-fitting and very comfortable to wear.
It is really versatile because it may have long sleeves or be strapless. With a leather jacket and adorable ankle boots, you can dress them up or down for the ideal transitional look you need! Add hoop earrings and a striking purse to finish the ensemble.
The top picks party dresses for winter in this holiday season from Darveys can be Betsey Johnson Multicolor Smocked Tiered Mini Dress, Betsey Johnson Purple Multi Print Smocked Dress, Karl Lagerfeld Black Smocked 3/4 Sleeve Dress, and more.
12. Maxi Dresses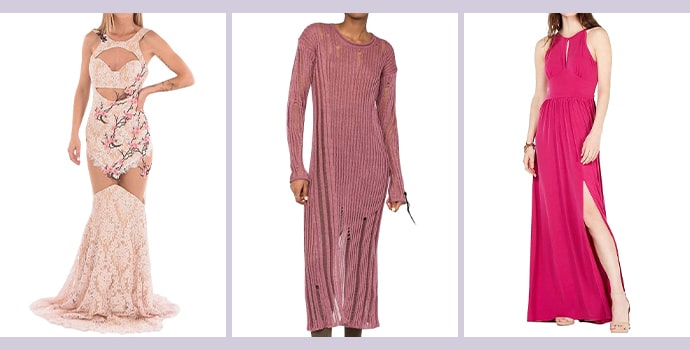 The classic maxi dress has endured the test of time to become the go-to fashion item for ladies all over the world. It is a wardrobe staple perfect for this Winter season. For this occasion, put the tiny party dresses aside and choose something elegant.
The details matter when creating an eye-catching evening look, so use opulent fabrics. Spend the day in the easy maxi dress by the pool for a New Year party or at the beach party. Although the fabric reaches the floor, giving the appearance that you are dressed up, this design works well in a more informal situation.
Everyone would wish they were as fashionable and comfortable as you are. You can combine sandals and long-hanging jewelry to create the ideal ensemble. The top picks party dresses for winter in this holiday season from Darveys can be Philipp Plein Pink Mesh Maxi Dress, Diesel Light Pink Open-Knit Maxi Dress, Michael Kors Fuchsia Front-Slit Maxi Dress, and more.
13. Slip Dresses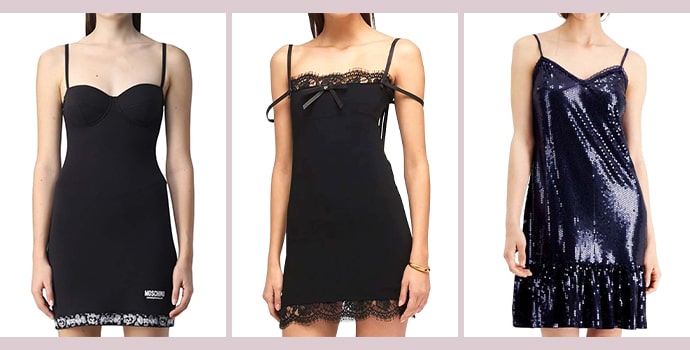 Bring out the edgy girl in you! For the holiday season, we've selected The Slip Dress to be the ideal addition to your wardrobe. For a number of reasons, we adore this piece. It's incredibly versatile to wear as it can be styled in various ways. With a pair of barely-there heels or hefty boots, you may dress it up or down.
To give this dress the authentic '90s vibe, keep it casual by wearing a white blouse or a plain T-shirt beneath! To create a relaxed winter vacation outfit, just layer a sweater over your slip dress and add sneakers.
The top picks for the party wear dress in winter for this holiday season from Darveys can be Moschino Black Logo-Tape Slip Dress, Dsquared2 Black Lace Details Slip Dress, Michael Kors Navy Blue Sequin Slip Dress, and more.
14. Shift Dresses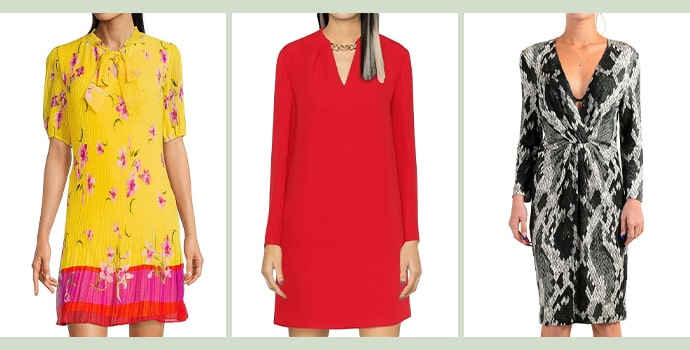 There will very certainly be picture-perfect moments, so make the most of the opportunity to dress up this holiday season! Our shift dresses are effortlessly chic and can be dressed up with statement jewelry and elegant handbags. The shift dress, with its plain, boxy design, was a huge trend in the early 1960s.
It is a short, sleeveless dress that drapes from the shoulders. It's perfect for folks with a slim-frame body type since it makes them seem straight. To give it that authentic '60s vibe, combine it with a mid-length duster jacket and a pair of slingback heels or knee-high boots.
This design is an excellent blank canvas for color blocking or print detail. The top picks for the party wear dress in winter this holiday season from Darveys can be DKNY Yellow Mock Neck Pleated Shift Dress, Valentino Garavani Red V Logo Chain Shift Dress, Just Cavalli Black V-Neck Shift Dress, and more.

15. T-Shirt Dresses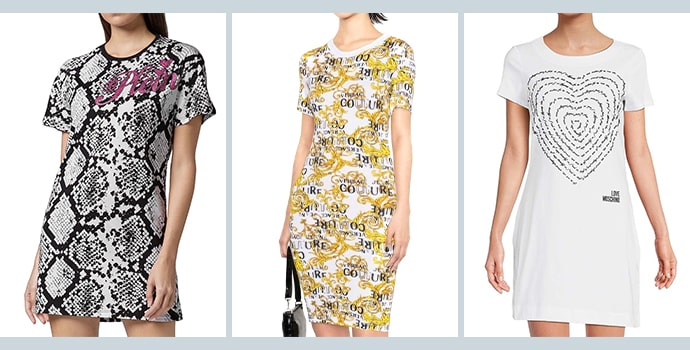 Don't forget the sides, a salad… and great attire! Whether you're celebrating the holidays with your buddies or having lunch with your in-laws, look your best in our stylish T-shirt dress attire.
The T-Shirt dress is the perfect casual outfit that you can wear to breakfast or the movies. The round collar and loose-fitting silhouette lie just above the knee, similar to a standard T-shirt. Of course, a T-shirt dress with a pencil skirt silhouette is available, but the accent is on the T-shirt neckline.
This design is flattering on all body types, so get creative because this dress is a true blank canvas for every season! The top picks for the party wear dress in winter for this holiday season from Darveys can be Philipp Plein Black Printed T-Shirt Dress, White Logo-Print T-Shirt Versace Jeans Couture Dress, Love Moschino Optical White Graphic T-Shirt Dress, and more.
16. Denim Dresses
When it comes to winter dresses for women, comfy dresses will always be a popular choice. Given that you'll be stuffing yourself with New Year delicacies, you'll want to be comfortable so you can enjoy all of the exciting moments. And that's why a denim dress is an ideal pick!
When you don't want to fit into your jeans, put on a lovely denim dress! This sort of dress is crafted with high-grade denim, as the name implies. They are available in a variety of styles and designs, such as long sleeves and a button-down front, or as a pinafore with pockets.
This relaxed, stylish look is also appropriate for a variety of events. The top picks party dresses for winter in this holiday season from Darveys can be Betsey Johnson Multicolor Corset Printed Denim Dress, Dsquared2 Dark Blue Distressed Denim Dress, Diesel White Denim Wash Mini Dress and more.
Conclusion
If you haven't decided on your party outfits yet, you've come to the right place if you're looking for winter party wear dress clothing ideas. We have listed the best winter outfits to pick your favorite party evening attire ahead of time and to prevent the last-minute rush.
This is the ideal moment to put on your warm and dazzling attire. This article showcases the most fashionable and luxurious winter outfits to kick-start your holiday celebration.
For ladies of all ages, we have presented the best winter wear party dress ideas, jewelry options, winter trends, and beautiful colors to pick your favorite.