February 28, 2019
Mario Prada opened a luxury store in a galleria in Milan, Italy in 1913. The store, named Frat Elli Prada, was operated back then by Mario and his brother. With the love for leather handbags, imported English trunks, beauty cases, and luxury accessories, Prada bags were born. The brand Prada, soon became a top favorite of the most famous European aristocracy. The Prada bags are handcrafted using the finest fabrics known to man. The styles are simple yet classic. Prada is known worldwide for its high quality designer fashion products.
This blog lays down few of the exquisite Prada Bags that can make your personality get oodles of compliments and make a style statement wherever you go.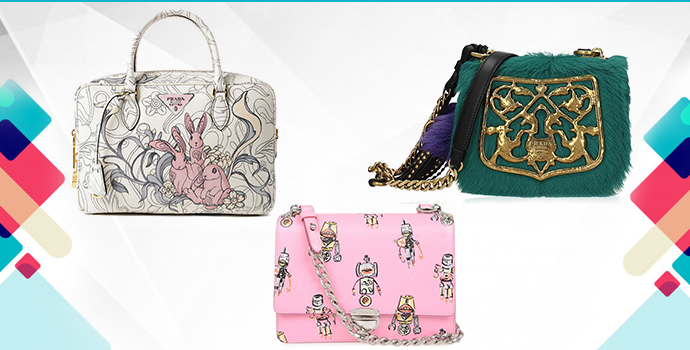 Prada Dark Green Patch Mini Shoulder Bag
Crafted from leather, this Prada bag is just what you need to satisfy your craving when it comes to being the eye candy. With a minimal space and a few pockets, it is the fur that takes the center stage along with the bold green color. Carry it with elegance and welcome a peppy touch to your outfit.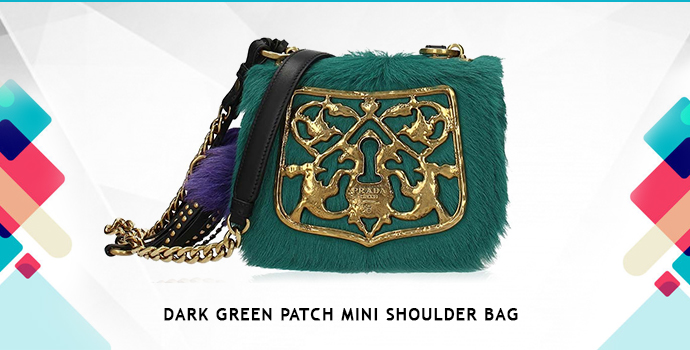 Prada Robot Print Bag
Who doesn't like to add a little tech-savvy touch to their accessories? This Prada bag is a small box-like carryll that carries your essentials in the most peppy way possible. The pastel shades with tiny graphics robots on the leather fabric certainly comes out well. The chain strap is removable so you can carry it as a clutch as well.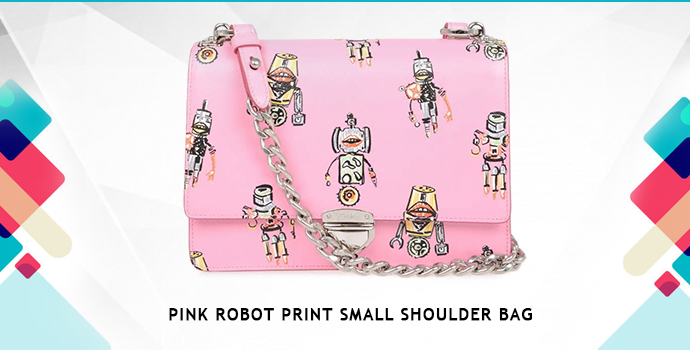 Prada White Printed Small Satchel
You might want to take a dive into your love for animals. This Prada bag will definitely catch your attention. You can see the different animal printed on the leather which gives a quirky look to the carryall. You can also see floral prints in a sketched form which is quite versatile. Such styles are something that every woman should have in order to wear a bold statement.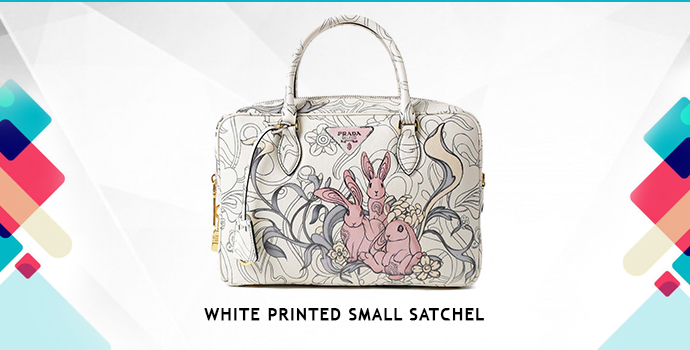 Prada Brown Medium Tote
Definitely meant for the workaholic women, this Prada tote is a chic statement that features solid surface crafted in leather with an overlap enclosure and buckle details on the front. You wouldn't regret owning this beauty for sure. The removable shoulder straps make it comfortable and a practical choice.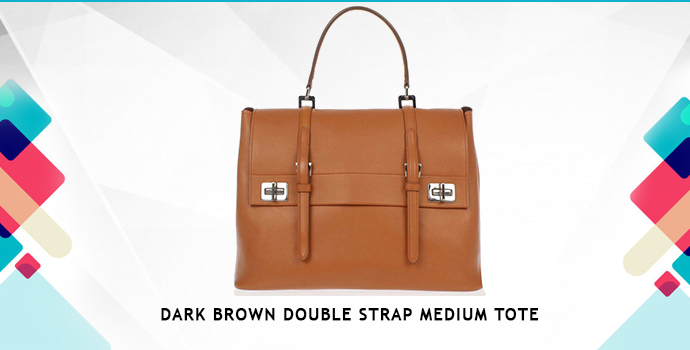 Also Read:
How to choose the best prada bags?
The go getter's guide to office bags!
Get hooked onto Michael Kors handbags: know how