September 30, 2022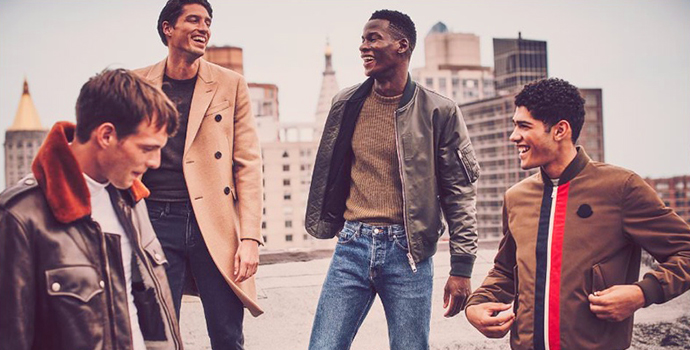 What do you like best about winters? Barbeque nights and bonfires? No, according to fashion-forward people, the ability to dress up in warm comfortable clothes everyday is the nicest thing about the winter season. Although the best jackets for men's primary function may be to keep you warm in chilly weather, it does more than that. The best winter jackets for men may not only shield you from the chilly air, rain, and wind but also complete your look and highlight your stylish personality. Therefore, the right style must be chosen, which is a difficult task given the variety of selection available. The key to dressing for winter is to master the layering technique. One cannot survive winter without properly layering their outfit, whether it means putting the best puffer jacket for men over a t-shirt or layering a sweatshirt and hoodie over a warmer. We're here to make your decision easy and distinct. Here, you'll find a collection of the most stylish and best jackets for men.
Trucker Jackets For Men
Trucker jackets are considered an iconic part of American fashion. Trucker jackets provide an immediate layer of texture and punch to any outfit, whether it be business attire, athletic clothing, or a laid-back hangout vibe. The silhouette fits nicely to your body, and its two chest pockets and buttons front is what sets it apart from the rest. You'll have ample style possibilities if you add one in black to your winter wardrobe to be on trend this winter season. However, there are also more choices available in the best jackets for men such as various shades of brown and black, suede patterns, shearling trim, and more. To achieve the ideal look, wear it with ribbed denim and a white T-shirt that has an eccentric graphic pattern. This can stand out to be the perfect look for coffee dates and movie dates as well.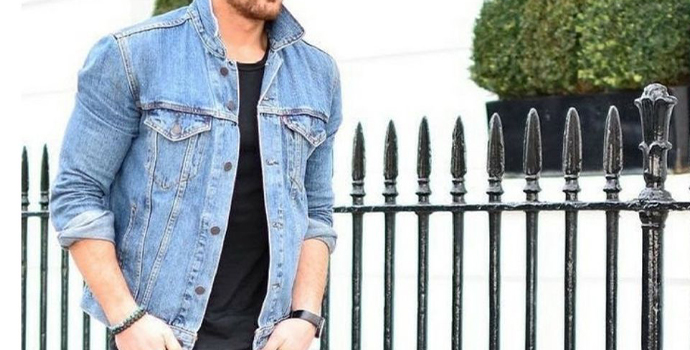 Bomber Jackets For Men
Bomber jacket is one of the best winter jackets for men that has an elasticized or fitting waistline and hand cuffs. The style, often referred to as a flight jacket, was first worn by US Air Force flight crew members. The designer bomber jacket is now, however, a popular fashion staple among men of many professions because of its fashionable and laid-back demeanor. Choose one in leather, nylon, or wool for a solid appearance that is ideal for the weekend, parties and get-togethers. The design of best jackets for men is ideal for keeping you warm in the winter while also making you seem fashionable thanks to the front zip fastening, ribbed collar, and elasticized waistline and cuffs. For athleisure flair, pair it with matching joggers and shoes. Walk through the door feeling cozy, stylish, and at ease!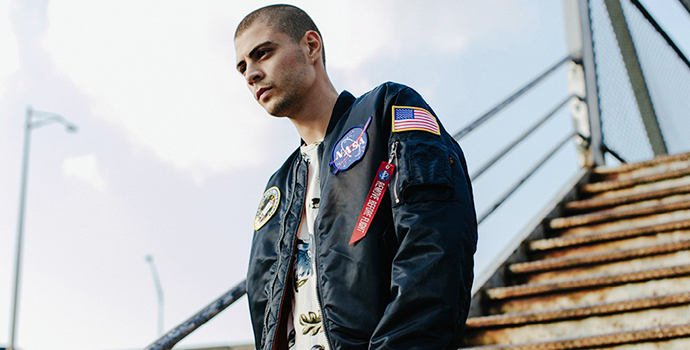 Leather Jackets For Men
A leather jacket feel is best described by the phrases "raw," "rugged," and "rebellious." They evoke a feeling of edginess and are timeless. These types of jackets for men are often referred to as "biker jackets," they are ideal for days when you want to go for a rugged look. Additionally, you don't need a motorbike to pull off this appearance; all you need is a right and solid attitude to pull off the edgy leather jacket look. These short, fitting best jackets for men are often made out of black leather and have silver zippers and studs as detailing and embellishment. You can always find a designer leather jacket that is perfect for you even if you don't consider yourself to be a leather jacket person, a supreme quality leather jacket is sure to be your new obsession.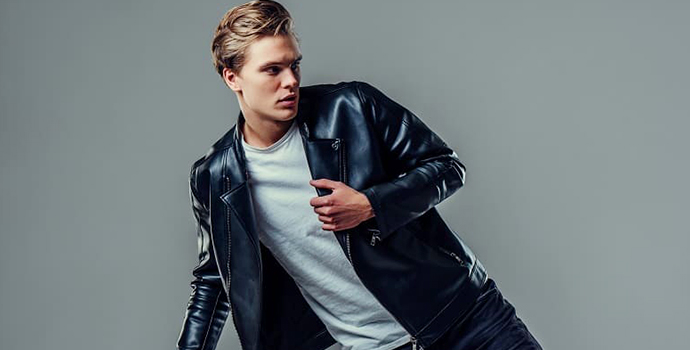 Denim Jacket For Men
The denim jacket is a classic stylish item of winter clothing for men that is not only fashionable but also a durable piece of clothing that will last in your wardrobe for a long time. When left unwashed and used multiple times, it still looks appealing even after a hundred washes. Therefore, if you don't already have one, this is the perfect opportunity to get your hands on this versatile piece and add it to your closet. Best jackets for men like a designer denim jacket is a wise investment for your wardrobe that will be useful for layering all year long. Choose a washed ensemble with a hoodie if you're seeking for something much more appropriate for the winter. While a denim jacket is typically ideal for daily use, you can dress it up for the evening in the cooler months by pairing it with a black t-shirt, black chinos, and edgy boots to grab all eyes on you.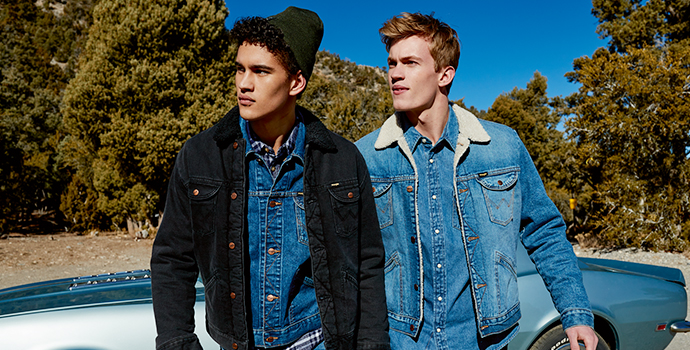 Hooded Jacket For Men
Hooded jackets for men are both useful and fashionable. Hooded jackets, which come in a number of designs, not only keep your face and hair dry and cozy when it rains, but they also look casually fashionable while just wearing it like that. Choose the best jackets for men like a designer hooded jacket that will undeniably provide you with the warmth you need as well as make you look unique and distinctive. Whether it's a simple cotton style, a thick puffer, a patterned nylon design, or anything else of that sort, a hooded jacket can nail your casual look without doing much of an effort. Layer your hooded jacket with a graphic t-shirt inside and straight legged jeans with sneakers to complete the look.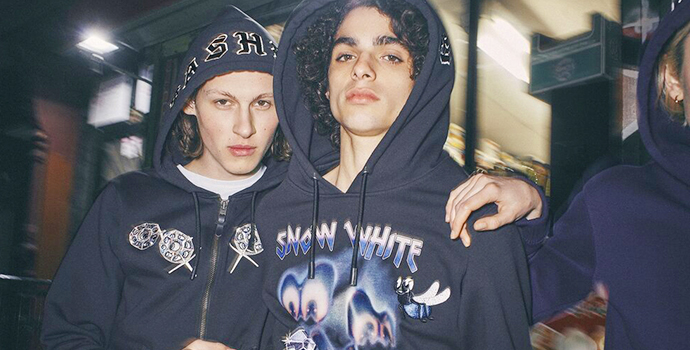 Fleece Jackets For Men
The fleece jacket is a piece of clothing that is generally made up of synthetic polyester or natural wool. It is one of the best jackets for men for insulation and is quite pleasant to the touch. There are many different colors and types of fleece jackets for men. So, whether you want a piece for inside layering or a stylish piece of outerwear, there are plenty of varieties you can choose from. You can get the warmth and comfort you need throughout the winter by wearing a fleece jacket. The fleece jacket is quite stylish in addition to having features like breathability and extreme lightness. You will carry a put together look by wearing the jacket over jeans and a t-shirt.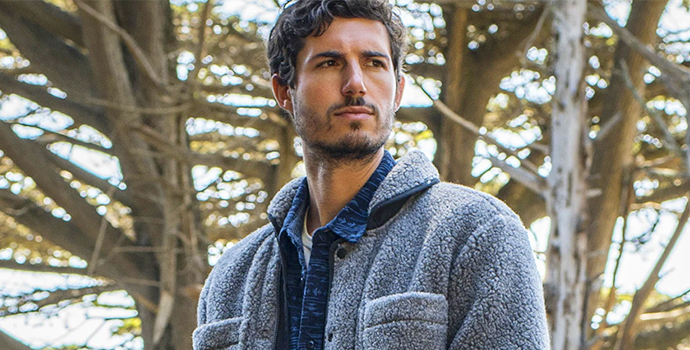 Conclusion
These are our top 6 jacket styles for this winter that will keep you warm and make you look stylish and feel cozy. The colder months provide you a lot of opportunities to experiment with your wardrobe and we all are here for it. We hope this blog will assist you in choosing the look that best suits your lifestyle needs and requirements.