July 28, 2022
The shirt is one of the essential clothing articles in any man's closet. Whether you're a businessman, entrepreneur, student, or salesman, there are various sorts of shirts that every man needs to have in his wardrobe. The clothes that you wear, usually tell the world about what kind of a personality you hold, and it's significant to know which fashion styles and trends are on the go. From the dress shirt to the classic button-up shirt to the elegant casual shirt, these shirt styles arrive in various designs, cuts, lengths, and necklines to match different occasions. With so many types, it tends to be overwhelming to pick the ideal shirt style that complements your look. If you're confused about what shirt to wear, learning the basics about various styles and designs can be helpful for you to dress well. Fret not! We have got you covered, here's a helpful guide on every type of shirt to have in your wardrobe. These designer shirts for men from various international brands like Versace, Calvin Klein, DKNY, Hugo Boss are in vogue and look decent, so ensure you find an ideal fit for a smart look!
Button-Down Shirt
Designer button-down shirt is the most versatile type of shirt as it can be utilized in both formal and casual settings for a perfectly polished vibe. It comes in lighter shades and darker shades like blues and whites, but if you need to wear it to a casual office occasion, a darker shade is the best choice. They're accessible in various weight or thickness choices for shifting climates, and that implies you can wear them the entire year and maintain that cool and amazing aura of your shirt that fits perfectly.
Dress Shirt
In modern times, a man needs at least one designer dress shirt in his closet, whether it's for a work event or a night out when you need to impress a young lady. The dress shirt is normally a part of your ensemble that will decide how extravagant the outfit is, from a suit to a full tuxedo look. They add class to your outfit and make you look elegant which is essential to boost your confidence. If you're going for an in-vogue style, it's crucial to get the right dress shoes to finish the look.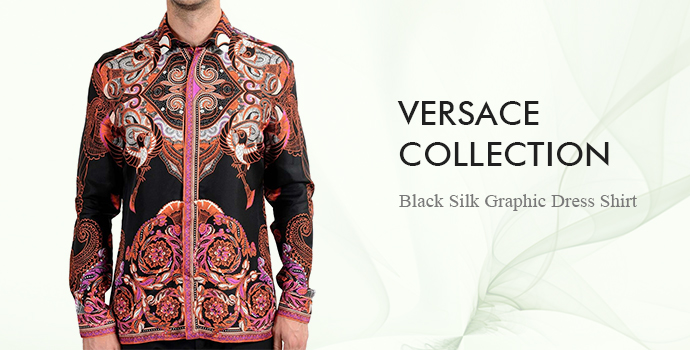 Cuban Collar Shirt
Whether you're searching for the ideal outfit for a party or you need to remain cool and trendy while on holiday, designer cuban collar shirt from brands like Versace, Calvin Klein, DKNY, Ralph Lauren is the one for you. With an open neckline and short sleeves, Cuban collar shirts come in numerous kinds of unique patterns and let you showcase your bold creativity, while also providing comfort regardless of how hot it is outside. With these shirts, you can undoubtedly embrace classic vintage vibes and pair them with well-tailored trousers for a chic and modern appearance. It is a classic summer staple for any man's closet, flaunt your chest and look masculine anywhere you go.
Overshirt
Knowing how to really layer up your outfit is a significant skill every man should know and designer overshirt is the ideal piece of clothing to begin with. It's generally worn in transition weather, when the temperature starts to fluctuate, it can be effectively dressed up or dressed down, contingent upon what you choose to wear under. Light tones and comfortable tees make the overshirt look more casual, and darker shades of tees or a button-down shirt beneath are more suitable for professional events and give a top-notch look.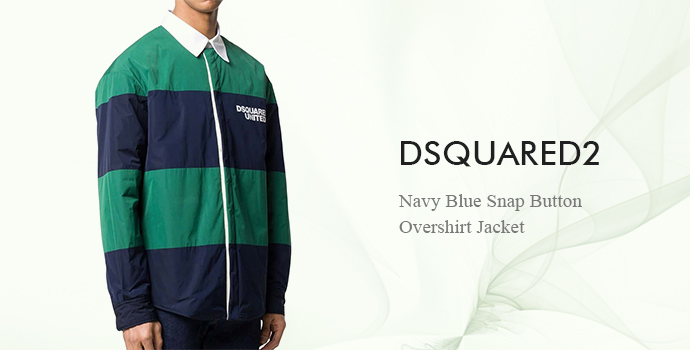 Flannel Shirt
Flannel shirts won't ever become unfashionable and it is important for a man to have at least one flannel shirt in their closet. Flannel shirts are in the trend and usually keep you feeling warm. Designer flannel shirts from brands like Versace, Calvin Klein, DKNY, Prada, Diesel add an essence of comfortable masculinity to any outfit. Whether you're going for a social gathering or heading to a restaurant, there is a cool and smart men's flannel shirt for every event. Designer flannel shirts are warm, comfortable, and will last for quite a long time in your wardrobe. They look great when paired with a plain tee and jeans or tie around the waist when the weather gets hot for a vintage look. Keep in mind that real flannel will shrink in the dryer, so hang this one on the hanger to dry up naturally.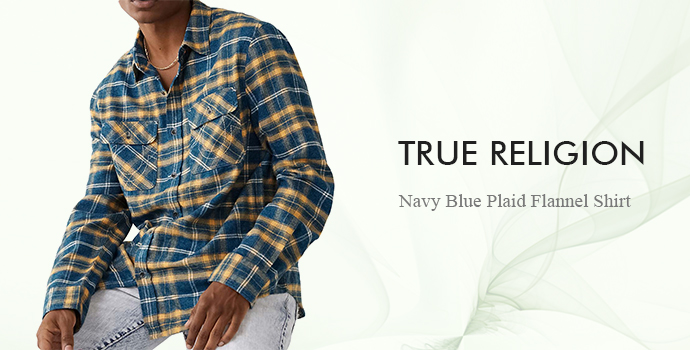 Denim Shirt
Denim is everyone's favorite. It is considered a timeless and versatile material and it won't ever become out of fashion. As it is a versatile piece it is easy to pair the clothes that you already own with a well-fitted denim shirt for an exemplary cool look. It is comfortable and works as an amazing external layer for the spring and fall seasons. Designer denim shirt from brands like Versace, Calvin Klein, DKNY, Prada, Diesel makes you look edgy and sophisticated.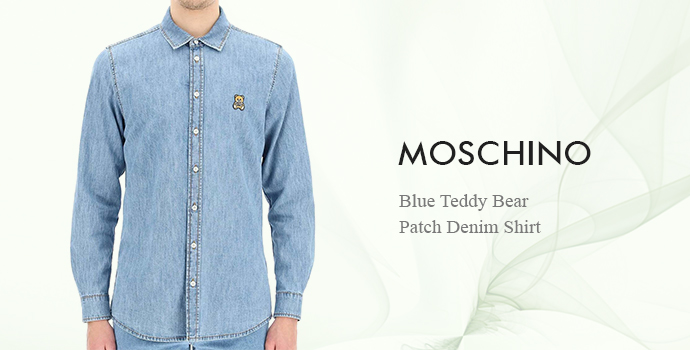 Office Shirts
The office shirt always makes sure to give you that decent, neat, and tidy look that is sure to offer you new opportunities. You can pair your office shirt with a tie or leave it open at the neckline for a more easygoing look. However, men have numerous styling choices from brands like Versace, Calvin Klein, DKNY, Hugo Boss, Prada for subtle patterns and office styles to pick from. While most office shirts are lighter in shade, look around to find the right shade that goes well with your hair and complexion. A designer office shirt can take your look to a next level if it fits you right.
Chambray Shirt
Chambray shirts generally look like denim and can offer a similar look as flannel but elevate your look more than the rest. Known for a thick fine piece of material, chambray is made with a breathable light textured material, which makes it a brilliant pick for warm evenings or occupied days. Since these stylish shirts are so versatile and elegant, the right shoes, belts, and jeans can assist you with dressing them up for dates or a workplace. Likewise, men can dress this shirt down for outings with the family while also looking smart.
Linen Shirt
The linen shirt is a trendy fashion piece that will keep you looking cool. Whether you're going on a summer vacation or going to attend an evening barbeque party with companions, you can never go wrong with the comfortable and breathable material designer linen shirt. While it might feel like you're wearing nothing at all due to the breathable quality of the fabric, it actually presents as a fresh and complimenting piece that adds charm to your appearance.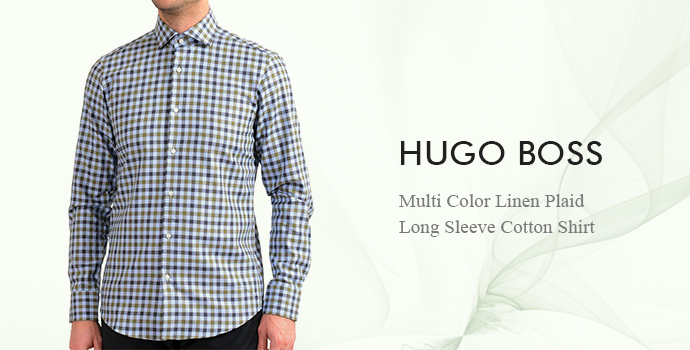 Casual Shirt
Designer casual shirts are a versatile piece but also stylish and comfortable. It is generally made with cotton or a mix of light fabrics that is soft to touch and wear. From casual outdoor occasions to social gatherings, a casual shirt and pants or shorts can be fun, simple, and manly. They come in necklines like v-neck and crew neck. The best casual shirts for men are worth every penny as it offers comfort, style, and sweat control.