September 30, 2023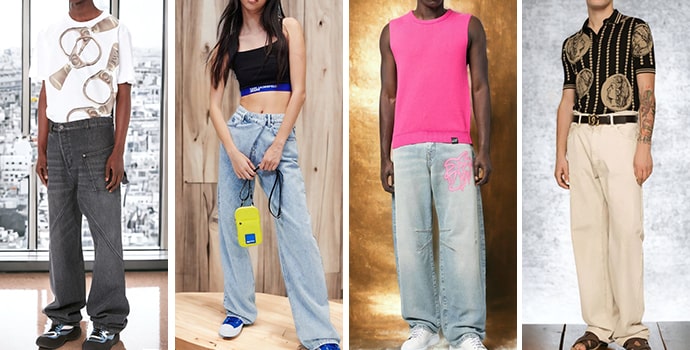 Baggy jeans are making a comeback in the world of fashion, and they're not just for the '90s nostalgia anymore. These comfortable and effortlessly cool bottoms are perfect for day-to-day outings, offering a refreshing break from the confines of skinny jeans. But how do you style baggy jeans outfit to achieve that chic, put-together look?
In this blog, we'll share some amazing tips on how to create stylish and comfortable outfits with baggy jeans that are perfect for any casual occasion. From selecting the right tops and footwear to incorporating the finest accessories, we've got your back when it comes to elevating your everyday fashion game with ease.
1. Choose the Right Fit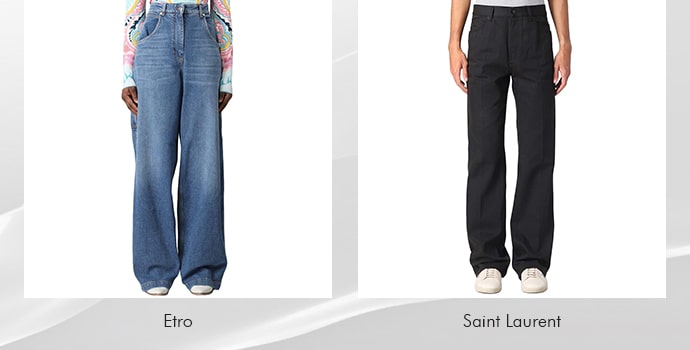 Selecting the right fit is important when creating a stylish baggy jeans outfit for your everyday outings. Look for a pair that strikes a balance between comfort and structure.
Aim for a fit that is relaxed but not overly loose, ensuring they flatter your body shape without appearing overly baggy. Pay attention to the waistline; opt for mid or high-rise jeans for a polished appearance.
Lastly, check the length to ensure they complement your footwear, whether sneakers, boots, or heels. The right fit will ensure you look effortlessly stylish and stay comfortable throughout your daily adventures.
2. Choose the Right Fit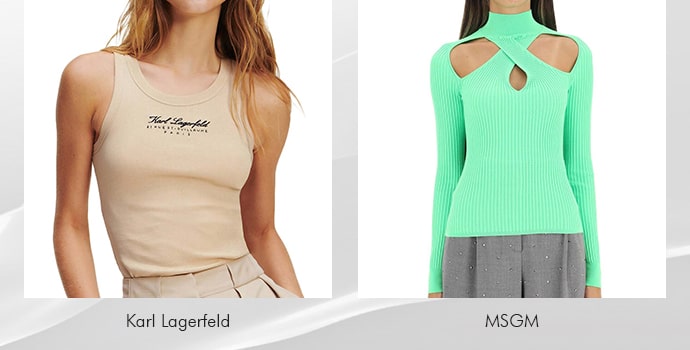 Achieving a stylish look with baggy jeans for your everyday outings is all about balance. Pair these roomy bottoms with a fitted top to create a flattering contrast.
Opt for a tucked-in blouse, a snug crop top, or a well-fitted t-shirt to highlight your waistline and create a more streamlined silhouette. This juxtaposition between the loose-fitting jeans and a snug top strikes the perfect balance, ensuring you look effortlessly chic and comfortable.
Accessorize with a belt to accentuate your waist even more and complete the ensemble with your favorite footwear for a versatile and trendy day-to-day outfit.
3. Crop It Up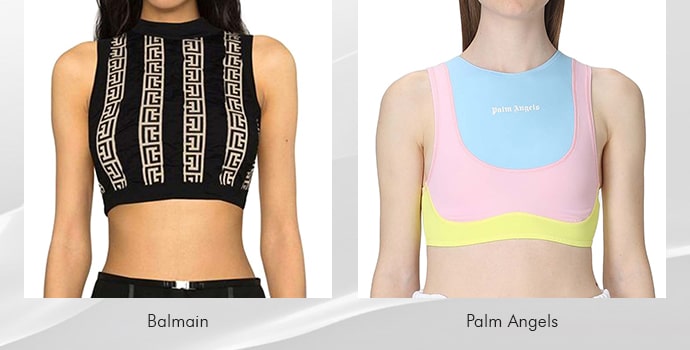 Crop tops and baggy jeans are a match made in fashion heaven. The contrast between the loose jeans and the shorter top adds a trendy edge to your outfit.
Simply put on a well-fitted crop top into your high-waisted baggy jeans for a trendy and balanced appearance. This pairing not only highlights your waist but also offers a modern edge to your outfit.
To complete the look, add some sneakers or ankle boots for a touch of casual sophistication. The result is a fashionable ensemble that's perfect for any casual outing, ensuring you both look and feel your best.
4. Layer Up with Jackets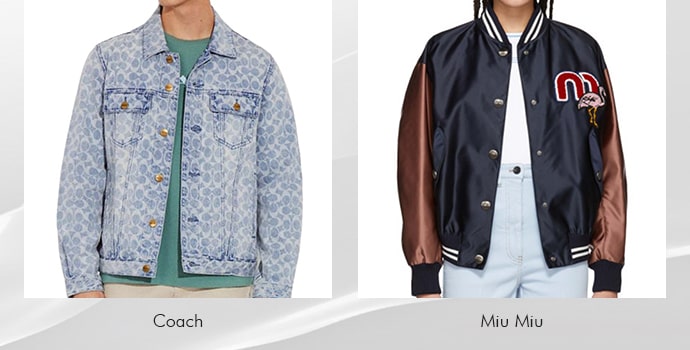 Baggy jeans are ideal for layering. Layering not only keeps you warm but also adds dimension and style. Consider layering up with jackets. Opt for a well-fitted, cropped denim jacket for a trendy and casual vibe, or throw on a classic leather jacket for a touch of edginess.
If the weather is cooler, a cozy oversized cardigan can add both warmth and a touch of boho chic to your outfit. Experiment with various colors and textures to create a versatile wardrobe, ensuring your baggy jeans are the focal point.
Don't forget to complete the ensemble with your favorite sneakers or ankle boots for a comfortable and fashionable outing.
5. Sneakers for Casual Coolness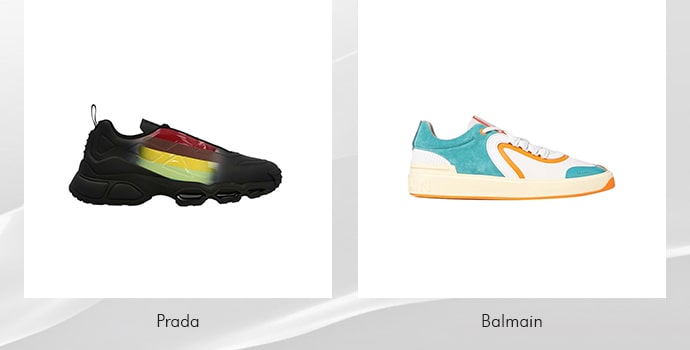 For a laid-back, everyday look, pair your baggy jeans with sneakers. Start with a classic white t-shirt or a fitted graphic tee to balance the volume. Tuck it in slightly at the front for a neat touch.
Add a black or brown leather belt to cinch the waist and add definition. Opt for chunky sneakers, like classic white sneakers for that casual coolness. Roll up the cuffs of your baggy jeans for a laid-back vibe.
Finish the look with minimalist accessories, like a wristwatch and some layered bracelets, to add a touch of personal style. You're now ready for effortless street-style swagger!
6. Heels for a Dressy Twist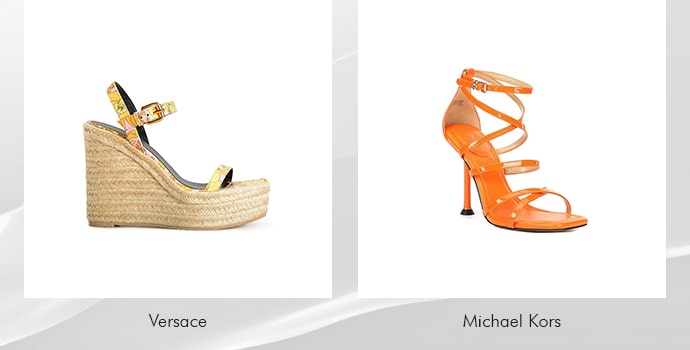 Don't underestimate the power of heels when styling baggy jeans. Whether it's block heels, stilettos, or ankle boots, they all work well with baggy jeans. Start with a basic white tee or a fitted crop top to contrast the loose fit.
Add a statement belt to cinch the waist and create a definition. To add a dressy twist, opt for strappy heels or pointed-toe pumps. This elevates the outfit, making it suitable for a night out or a more polished daytime look.
Don't forget to accessorize with a chic handbag and some minimalistic jewelry to complete the ensemble.
7. Mix and Match Textures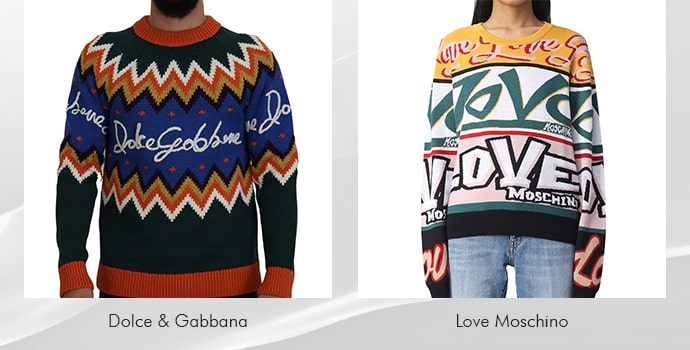 Create visual interest by mixing and matching different textures in your outfit. Start with the jeans as your base – their relaxed fit provides comfort. Add a fitted, textured knit sweater on top for contrast.
Layer a denim jacket for an edgy twist and throw in a chunky, leather belt to define your waist. Complete the look with suede ankle boots for a tactile element.
Mixing textures like denim, knit, and leather not only adds visual interest but also ensures your baggy jeans outfit is both trendy and comfortable for any casual occasion. So, don't be afraid to get creative and embrace the art of mixing and matching textures – it's the key to turning a simple outfit into a style statement that's uniquely yours.
8. Experiment with Accessories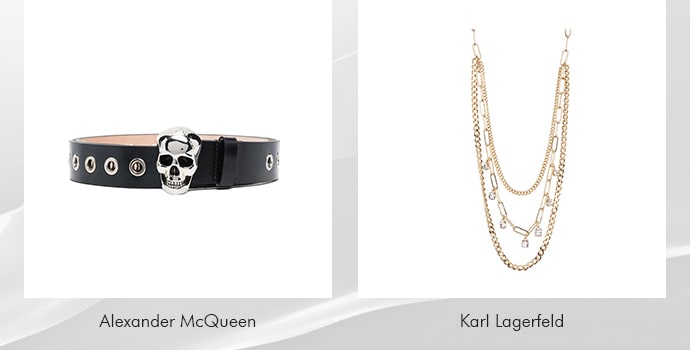 Baggy jeans offer a canvas for creativity when it comes to accessories. Elevate your day-to-day look by playing with statement belts, oversized sunglasses, or bold scarves.
Don't be afraid to mix and match accessories to express your style. A chunky belt can cinch your waist, adding definition to the relaxed silhouette. Top off your ensemble with some sleek, minimalistic jewelry or embrace a boho-chic vibe with layered bracelets and necklaces.
Don't forget to choose the right footwear; sneakers for casual flair, or ankle boots for an edgy touch. Accessories can transform your baggy jeans outfit from basic to effortlessly stylish in an instant!
9. Play with Different Washes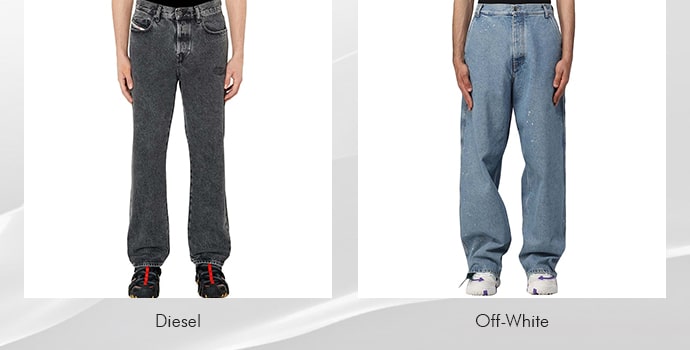 Baggy jeans come in various washes, from light to dark. Light-wash jeans exude a relaxed vibe, while dark-wash jeans can be more polished and versatile.
Mix and match light and dark denim for contrast, or opt for a distressed pair to add an edgy vibe to your look. Light washes exude a casual and relaxed feel, perfect for weekend outings, while dark washes offer a more polished appearance suitable for smart-casual occasions.
Don't hesitate to blend vintage and contemporary styles by combining a classic faded wash with modern accessories. Playing with different denim washes allows you to effortlessly elevate your baggy jeans outfit for any day-to-day outing.
10. Embrace the Athleisure Trend
Combine the comfort of baggy jeans with the athleisure trend by pairing them with a hoodie or sweatshirt. These relaxed-fit denims are the perfect fusion of style and comfort for your day-to-day outings.
Pair them with a snug-fitting graphic tee and chunky sneakers for a sporty-chic look. Elevate the ensemble with a sleek leather belt to define your waist and add a touch of sophistication.
Don't forget your favorite cap or beanie to complete the laid-back vibe. Whether running errands or meeting friends, baggy jeans let you effortlessly embody the casual-cool aesthetic while staying cozy throughout the day.
11. Experiment with Lengths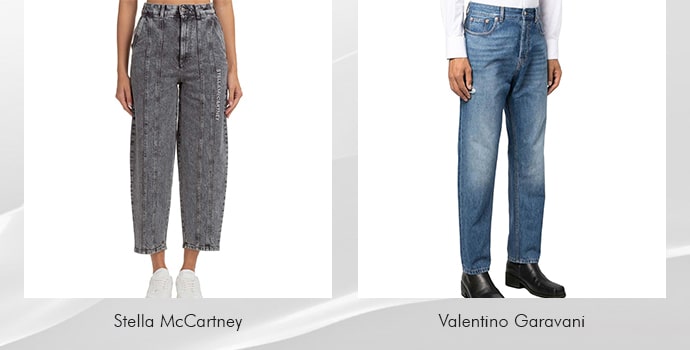 Experimenting with lengths is a key styling tip when incorporating baggy jeans into your daily lifestyle. Try cropped baggy jeans with ankle boots for a trendy, balanced look that showcases your footwear.
Alternatively, opt for full-length baggy jeans that gently pool over sneakers for a relaxed vibe. To add an extra touch of style, cuff the hem of your jeans to expose your favorite shoes.
By playing with lengths, you can effortlessly elevate your day-to-day fashion and create versatile, comfortable ensembles that suit various occasions while staying true to your unique style. So go ahead, step out, and strut your stuff with confidence!
12. Play with Colors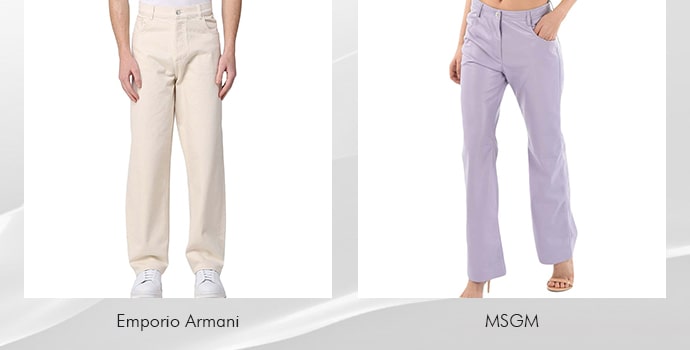 Don't be afraid to experiment with color. Baggy jeans come in various shades, from classic blue denim to trendy pastels and bold prints. Choose a color that complements your personal style and the occasion.
There is a spectrum of hues that can instantly elevate your look. Consider pairing your loose-fitting jeans with vibrant tops or even pastel shades for a refreshing contrast. For a timeless and versatile ensemble, opt for neutral-colored tops that allow your jeans to take the spotlight.
Accessorize with colorful belts, scarves, or statement sneakers to add that pop of personality. Remember, the key is to balance your outfit by mixing and matching colors that reflect your personal style while staying comfortable in your baggy jeans.
13. Choose the right Bag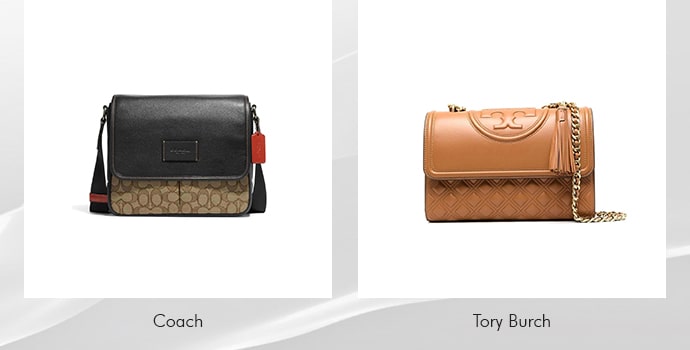 When putting together an ensemble with baggy jeans for your everyday activities, it's essential to make a thoughtful choice when it comes to your bag. Opt for a bag that complements the relaxed aesthetic of your jeans while also being practical.
Consider a crossbody bag as an excellent option, as it blends style with convenience. Its hands-free design allows for easy mobility, making it particularly suitable for busy days.
Alternatively, you can elevate your baggy jeans look with a chic tote or a structured shoulder bag, adding a touch of sophistication. Ensure that the bag's color and design harmonize with your outfit for a cohesive and fashion-forward appearance.
14. Consider the Occasion
Keep the occasion in mind when styling baggy jeans. For casual settings like brunch or a shopping trip, opt for a relaxed fit and pair them with a simple graphic tee and sneakers. If you're heading to the office, choose a more structured, dark-wash pair and team them with a tailored blouse or shirt along with some stylish loafers.
For a night out, experiment with distressed or high-waisted baggy jeans, pairing them with a chic blouse and heels for a trendy look. Always adapt your baggy jean outfit to the occasion to ensure you're both comfortable and stylish.
15. Confidence is Key
Perhaps the most important tip of all is to wear your baggy jeans with confidence. Regardless of the specific outfit you put together, your self-assured attitude will shine through and make any look work. Start by tucking in a fitted T-shirt or blouse to create a balanced look.
Add a statement belt to cinch the waist and accentuate your shape. Don't shy away from experimenting with bold accessories or trendy sneakers to elevate the ensemble. Remember, it's all about how you carry yourself. Walk tall, exude self-assuredness, and let your inner confidence shine through – that's the ultimate accessory for any baggy jeans outfit.
Conclusion
Baggy jeans have made a remarkable comeback, offering both style and comfort for your day-to-day outings. By following these helpful tips, you can effortlessly incorporate them into your wardrobe. Remember to balance the loose fit with more fitted tops, play with accessories to add flair, and choose the right footwear to complete the look.
Whether you're running errands, meeting friends, or simply enjoying a casual day out, baggy jeans can be your go-to choice. Embrace this versatile trend and make it your own – fashion should always be a reflection of your unique style and personality.