September 9, 2014
The Furlanetto family created "Furla" the innovative luxury brand over 80 years ago in 1927. The company is still owned and operated privately by the Furlanetto family.
The label is headquartered in Bologna, within a historic 18th century villa. Furla has produced a wonderful range of Italian designer products including handbags, shoes and accessories.
Furla a contemporary Italian brand produces very innovative range of Handbags. This range has created a style statement worldwide. The label has been creating bags-strictly in Italy-and marketing luxury essential throughout the globe since 1927. Furla carries a rich heritage with a go-getting spirit that looks towards the future.
Furla's each collection surpasses the desires and expectations of every woman across the globe. For them elegance is an individual expression of their own lifestyle. Furla gives to its customers, the necessary aesthetics, which are constantly regenerated. The timeless range of Furla Bag is ultra modern, corresponding to the latest technology and design.
The "Candy Bag", range by Furla is the amalgamation between innovation, creativity and tradition that qualifies the brand Furla. The candy bag collection is actualized in a soft and resistive special type of fabric. The beautiful metal lock that embellishes the zipper closing of the bag and the brilliant vibrant colors- pink, orange, yellow, green make the Candy Bag a gorgeous must-have for every woman!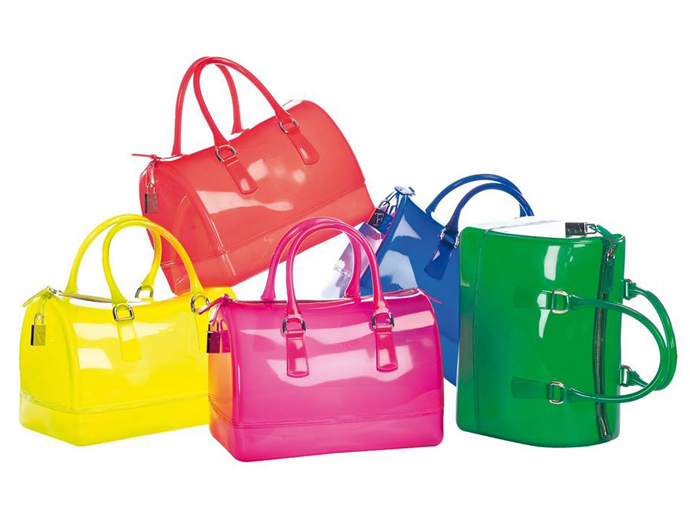 The Furla brand is a formulation of reliable Italian style, which means lifelike elegance, refinement and creativity. It is a world in where chasteness and ravishing elements are intertwined in an archetype union that is undoubtedly: Furla.
Wishing to own the elegant Furla Designer Handbags? Darveys.com brings you the authentic luxury designer store online where you can sit back and shop your favorite luxury designer brand from over 280 luxury boutiques across the globe, at the ease of a click!