September 3, 2014
The union of Fashion designers, Dolce Domenico from Sicily and Stefano Gabbana from Milan, paved way into the Italian fashion luxury brand Dolce & Gabbana in 1985.
Dolce & Gabbana came up with their first Collection "Geometrissimo" at the Milan Fashion week in 1986.
Since the '80s, the slogan ''la bellafigura"- the beautiful figure or the impressive way of dressing remains traditional with the Italian way of living. Many designers during the '80s, focused on 'power dressing', which embodied dresses with oversized shoulder, dark tones and experimental hairstyles. But Stefano Gabbana and Dolce Domenico's style was personal! Their style was more feminine and romantic. They took special care of designing and stitching their dresses. Very soon, with the upcoming collection pieces, the designers' slinky slip dresses, sultry corset-tops, and figure-hugging suits started to become popular for their provocative and exciting, yet empowering, aesthetic range.
Dolce & Gabbana believed that they designed a movie instead of a collection and from that imaginative movie they got inspired to design clothes that corresponded with that movie, and in turn, every time came up with a new collection. This creativity and innovation of both designers reflected extremely well, with their each and every fashion week, since then. Dolce & Gabbana's world is made up of sensations, traditions, culture and a Mediterranean nature.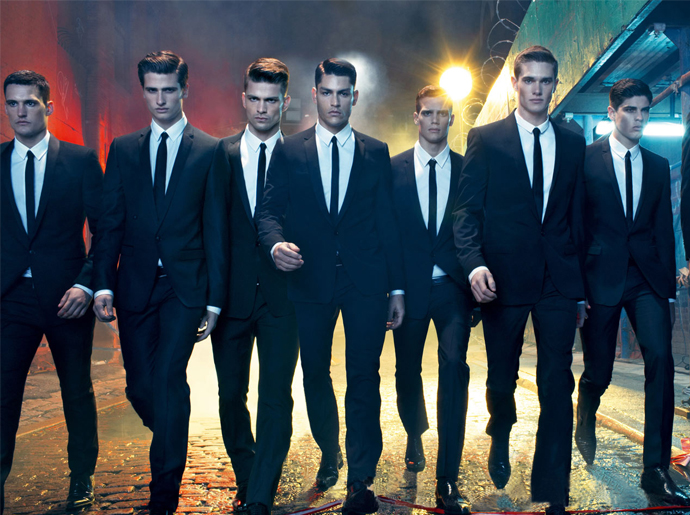 Dolce & Gabbana introduced The Spring Summer' 14 Collection presented at the Milan Fashion Week with the title "An Unconscious Dream". The name of this collection has a very surrealistic tone, in the sense that the clothes personified the blend of the rational and the irrational, real and imaginary, which can only be found in dreams. A very graceful and refined blending of colors has been used in this collection. Tones of black, Almond brown, subtle green and blue have had a great head up display at the fashion week. There is a firmly established, earthy feel to this collection. Dolce & Gabbana has been successful in justifying the title of this collection as it gave an aerial sense when the almond blossoms walked on the runway.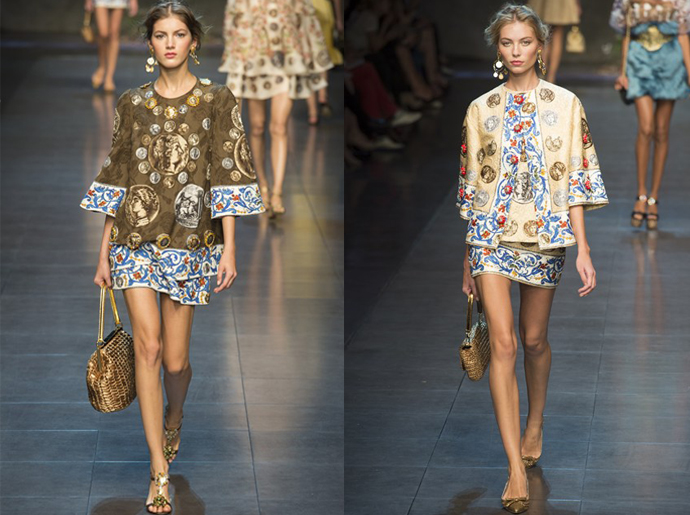 Waiting to experience the surreal collection by Dolce and Gabbana? Darveys.com is an answer to all your stylish wishes. Be it a Dolce & Gabbana's bag or your favorite dress, Darveys.com keeps you updated with every bit of it. You are just a click away. Find your latest fashion week collection exclusively in India at Darveys!