September 24, 2018
Learn to invest in the best quality you can afford and wear pieces in different ways. ~Michael Kors

Michael Kors is a famous American sportswear company that started in 1981 and boasts a huge range of fans from Michelle Obama and Kate Middleton to Taylor Swift and Nicki Minaj (who mentions the label in the lyrics to "Dance").
The collections under Michael Kors label embody a high standard of quality, stunning creativity, and unmatched craftsmanship. The products vary from being sleek, cozy knitwear styles to the most versatile staples that are made for the confident wearers.
Michael Kors has established itself to be one of the top American labels.
With Darveys, you can reach out to Michael Kors in India and all the stylish products that the label offers across the world. You can trust Michael Kors to transform your outlook on fashion as well as building a timeless fashion quotient.
This blog lays down the different collections that Michael Kors in India has to offer as well as some key pieces that you should invest in.
1. Branded handbags by Michael Kors in India
The collection of Michael Kors handbags are a wonderland for women. The bags by Michael Kors in India are a perfect companion for modish women who like to keep it subtle yet stunning. The range is both practical and sensible in all possible senses and the wide array of Michael Kors handbags makes it all the more reason to have the label. If you really want to know which are the top branded handbags by Michael Kors in India, you can go ahead and read it here.
2. Designer shoes by Michael Kors in India
Women love shoes or probably you can say that they have a fetish for different kinds of designer shoes. The Michael Kors shoes are stylish, comfortable, durable and definitely appealing to the eye. Michael Kors in India has an array of designer shoes including heels, ballerinas, flip-flops, wedges, sneakers, pumps and others. Made with the best fabrics available in the industry, you're going to love every step taken in them.
3. Designer watches by Michael Kors in India
If you are looking forward to an accessory makeover, Michael Kors has a wide variety of offerings. The collection of Michael Kors watches is super stylish, enchanting and meant for the strong wearers. You can choose from the range of metal straps, leather straps, rose gold metal, stainless steel and so much more. You can just pick any of them from Michael Kors in India.
Having talked about the various collections, if you really want to shop Michael Kors in India, go ahead find out a few bestseller products available at Darveys.
Michael Kors Ecru Chelsea Large Shoulder Bag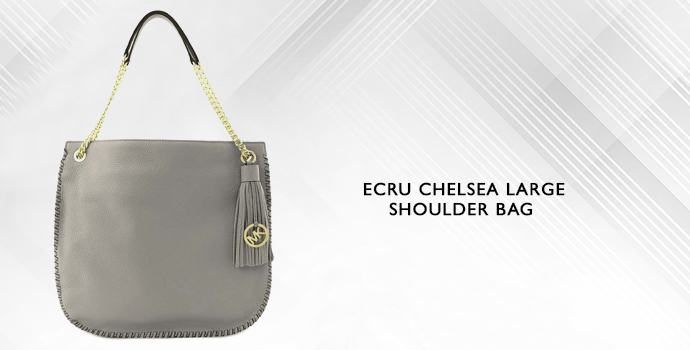 A beautifully elegant Michael Kors handbag which is equally functional and practical by nature! The chain link strap is an absolutely eye-grabbing feature among the others that the Michael Kors India provides.
Michael Kors Black Celia Mid Wedges
Very stunning by the looks, the strappy design of these Michael Kors shoes has the heel that adds the poise in your walk and makes sure that your elegant personality comes forward.
Michael Kors Rose Gold Chelsea Sunglasses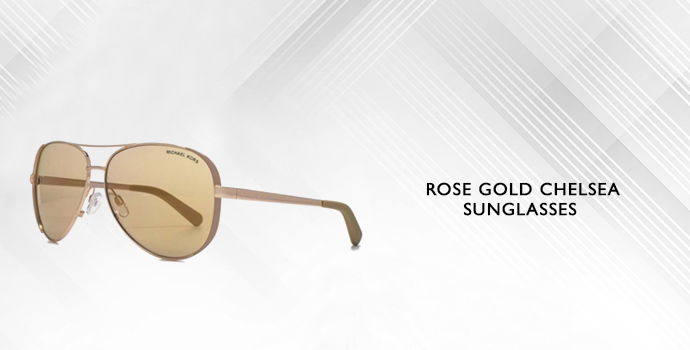 Retro by the looks, these Michael Kors sunglasses are perfect for the wearers who like to look at the world from a different perspective. The mirrored lenses are definitely a plus-factor.  All you got to do is – think of which Michael Kors in India products you want to buy and go ahead to pick them at discounted prices from Darveys.