May 27, 2022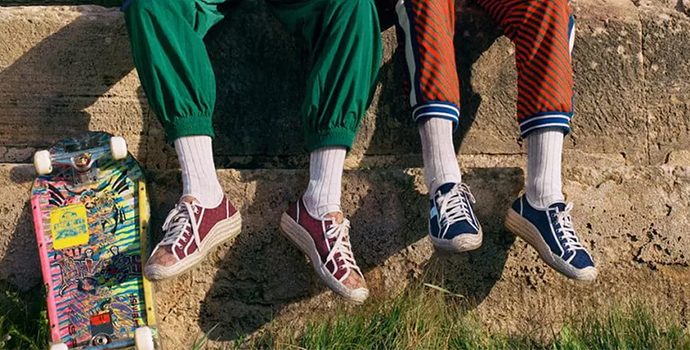 Luxury sneakers have become an essential part of every man's casual wardrobe since finding their sartorial footing, incorporating comfort and coolness to any ensemble.
In terms of value, designer shoes are indisputable: Sneakers offer a level of style, agility, and sophistication that other footwear does not. In-office, you can now acquire the most elegant shoes just as effortlessly as you can at the workout. Style them up with a suit for a professional look, or dress them down with a pair of pants for a more elegant look.
Luxury shoes are made using high-end textiles and elements from high-end craftspeople and luxury corporations.
Yes, they are pricey. You will, however, receive a level of artistry and precision that is unmatched by mass-market goods.
However, it doesn't immediately imply that you have to pay big bucks for your expensive shoes: our stylists selected alternative options for the ultimate luxury footwear listed below. Adidas, Nike, and New Balance, among other traditional sports and athletic wear brands, have expanded their range lines to have included classic street fashion shoes that can also look classy.
From Prada to Hugo Boss and Moschino, every sneaker on our list has the potential to become your go-to shoes for most times of the week. These superior casual shoes for guys are versatile, attractive, and practical. We believe the funds were well utilized.
In a rush? Here are our picks for the top sneakers on the market right now: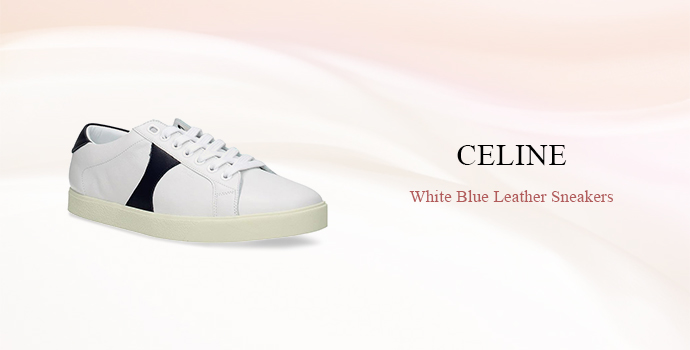 This pair of golden mid sneakers from Céline, a French luxury brand, is bold, comfy, and highly wanted. With this striking piece on your feet, you won't go ignored when strolling down the street. Celine's White Blue Leather Sneakers feature a round toeline, lace-up closing, and signature detailing on the footbed to smarten up your personality.
If you're searching for something sharper, check out Golden Goose's damaged sneakers. In the world of men's sneakers, the Italian luxury craftsman combines luxury substances, absolute fit and finish, and edgy design. The result is some of the year's most fashionable men's sneakers, complete with the highly prized distressed leather look. Style up your outfit with these White Silver SuperStar Sneakers crafted in leather by Golden Goose, featuring all features you would look for in the ultimate pair of sneakers.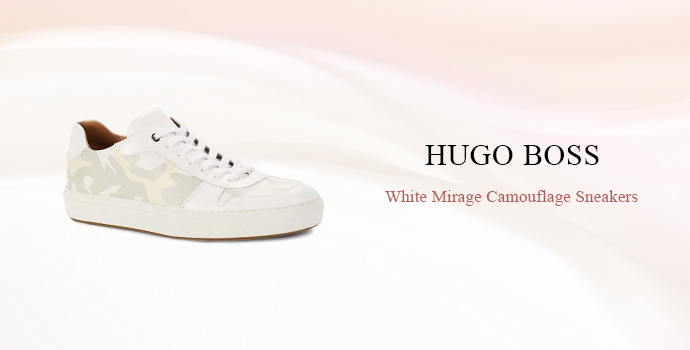 Magic may transpire in your status quo, and we're talking about sliding on these Hugo Boss black sock trainers. Did we mention they're created partly from plastic containers that might otherwise wind up in the ocean? We're sold on a look-good, feel-good sneaker. Hugo Boss' white Mirage Camouflage Shoes are made of leather and feature a curved topline, lace-up closing, and signature detailing on the footbed.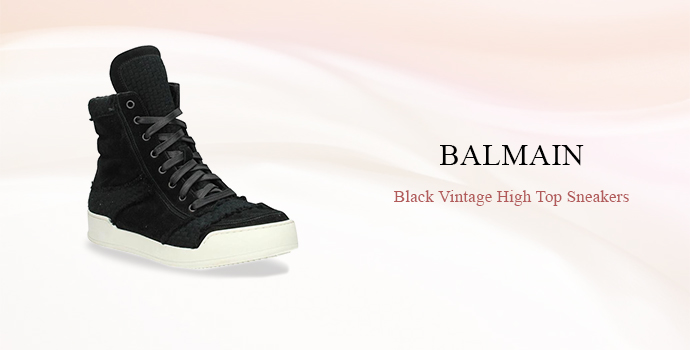 Although life is colorful, there are times when we prefer things to be black and white, such as these Balmain luxury sneakers. The elegant Balmain B-Court shoes will keep you comfortable and stylish with their clean and trendy design. The shoe is composed of premium leather and features additional cushioning. A glossy rubber trip runs along the back of the sole, with the luxury house insignia engraved at the heel. Look your best self with these Black Vintage High Top Sneakers by Balmain, a perfect addition to your indulging sneaker collection.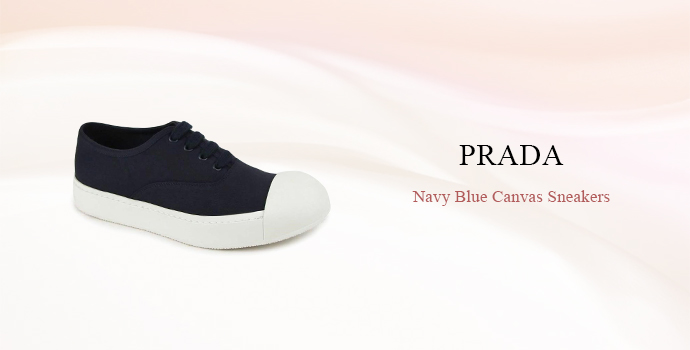 Check out Prada's black and white high-top sneakers for an even more luxury option. The devil is in the details in this case. Embrace luxury in these Prada Navy Blue Canvas Sneakers, which feature a round toeline, lace-up closing, rubber sole, and logo detailing footbed.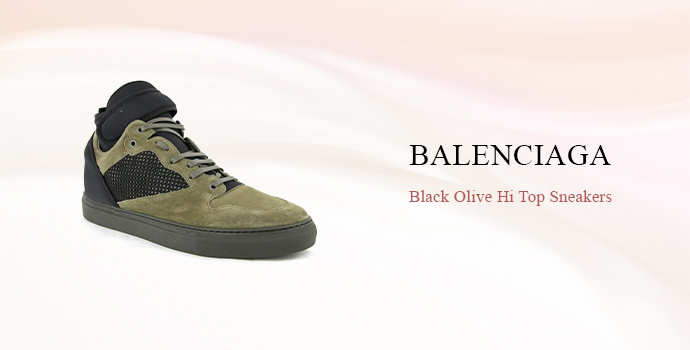 Balenciaga, a French luxury brand, was late entering the sneaker game. But they arrived in force. With a modern touch, the brand is recreating classics from the 1980s and 1990s. Whether you like it or not, no list of the best designer sneakers for men would be perfect without a pair of Balenciaga chunky sneakers. At its fashion show, the luxury label is one of the first to embrace premium sneakers. Balenciaga, a French luxury brand, is known for its bold sneaker designs. This Triple S pair is no exception. They're the pinnacle of dad footwear, and they're here to stay. Balenciaga's Black Olive Hi-Top Sneakers feature a round toeline, rubber bottom, lace-up closing, and signature detailing, and are made of suede and leather.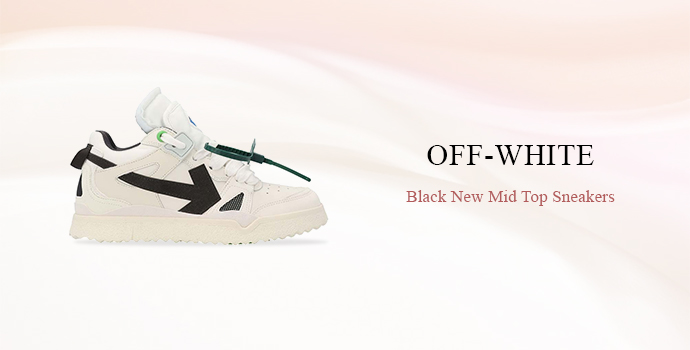 The late Virgil Abloh referenced iconic tones of the '80s and '90s for his modern update, paying homage to road and basketball sneaker culture with his signature directional pointers, a tonal zip tag, and mismatched logos on the heels. Look awesome & strikingly beautiful in these black new mid-top sneakers constructed in leather by Off-White, highlighting a round toe, leather lace-up closing, branding rubber with logo badge, and signature detailing footbed.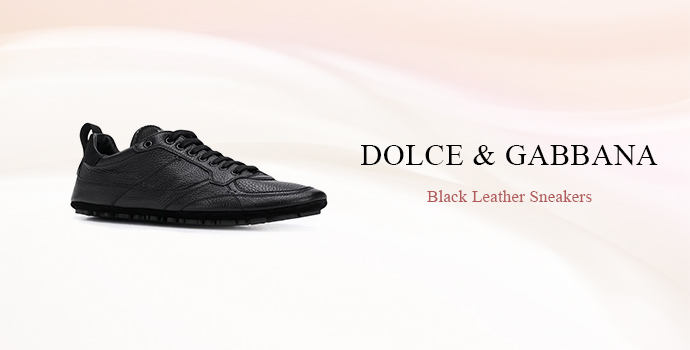 For individuals who believe that the most noticeable aspect of an outfit should be sneakers. Take a stylish stroll in these Dolce & Gabbana Black Leather Sneakers, which feature a round toeline, lace-up closing, and signature detailing on the footbed.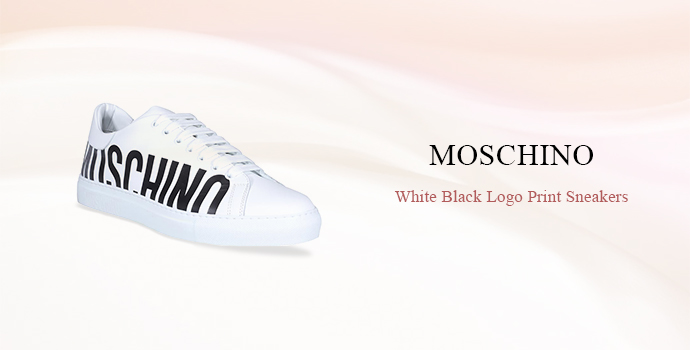 It's critical to find the ideal pair of shoes that matches your personality and attire. With this in mind, Moschino offers the most comprehensive selection of men's sneakers. The site's inventory includes all of the top and well-known fashion labels. Moschino's White Black Logo Print Sneakers feature a round toeline, side branding, lace-up closure, and logo detailing footbed, and are made of leather.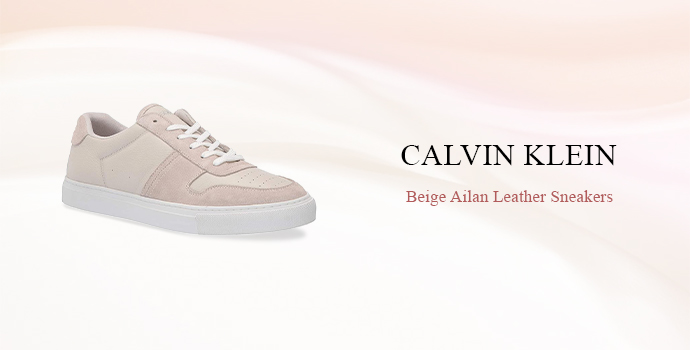 Sporty and athletic footwear is both utilitarian and fashionable. You'll find everything here, from lace-up shoes to shearling and high-top sneakers. Every piece is made of high-quality leather, suede, and other materials. Silver, gray, black, white, navy, and other color options are available. The shoes have a round toe, perforated sides, a rubber sole, and a comfortable footbed.
Calvin Klein's Beige Ailan Leather Sneakers are made of suede/leather and feature a round toeline, lace-up closing, and logo detailing on the footbed.