September 27, 2022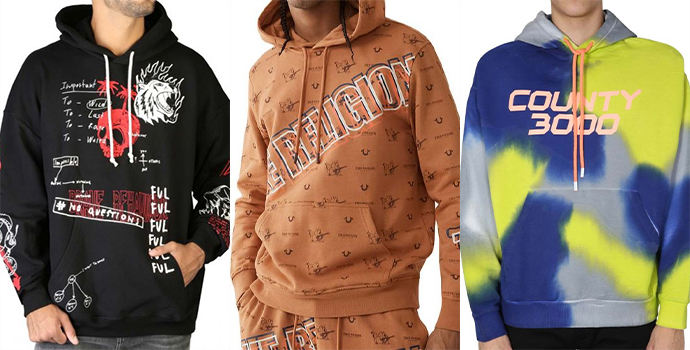 Hoodies are a must-have fashion staple that everybody has at least one in their wardrobe. A good quality hoodie is worth every penny spent if it has all the necessary components, such as warm fabric, a wide hood, and long sleeves. A hoodie is like a warm hug made out of cloth that you can actually wear. However, some hoodies are superior to others in terms of both quality and appearance. We've rounded together all the best alternatives now available to you if you're wanting to add the best hoodies for men to your collection. Best sweatshirt for men looks equally wonderful with an overcoat in the winter as it will with shorts and a T-shirt at the time of  spring. In other words, We are all living in the world of the hoodie. Find below the best hoodie for men by looking through our top picks we have listed below.
All-Rounder Hoodie For Men
A designer all-rounder hoodie is the best hoodie for men with a hood at the back with drawstrings and has a very relaxed fit that you can wear by simply pulling it over your head. For increased warmth, the fabric is typically thicker than that of a typical hoodie as the fleece inside is very thick. It has kangaroo pockets and a cinched cuff. They combine functionality and comfort all in one. All rounder hoodies are the most popular and best hoodie for men because of their versatile nature. An all-rounder hoodie combines all the good qualities of different types of hoodies in one and that's why the name 'all-rounder'. Explore the range of designer all rounder hoodies from luxury brands like Hackett, Calvin Klein, J.crew and more.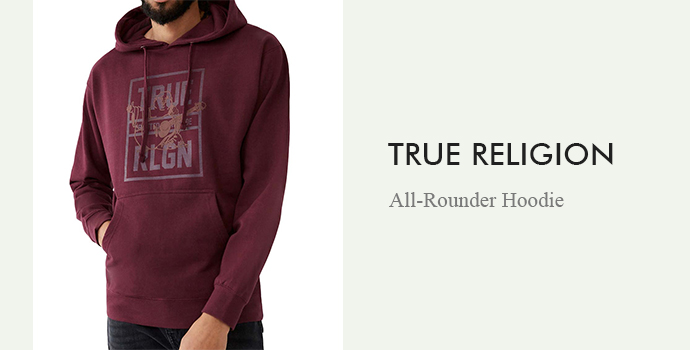 Dress Hoodies For Men
Dress hoodie is just what it sounds like. We all like to dress up when we go out to any party, social gathering, and even workplace and opting for the best hoodie for men is a vital choice to make. A designer dress hoodie is one of a kind hoodie that can be worn to look stylish without doing much effort to dress up. These hoodies come in different textures, designs and colors to match any vibe. The main attraction of dress hoodies are its minimalistic designs that grab all the attention. When it's not quite cold enough for a jacket but not quite warm enough to wear a T-shirt without an additional layer of clothes to keep you warm, they're a fantastic option for layering over another shirt. You can explore the range of best dress hoodies for men from brands like Versace, Kenzo, Diesel.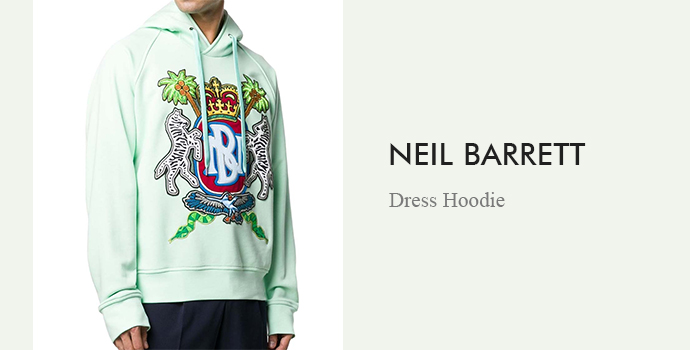 Oversized Hoodie For Men
Like an oversized t-shirt, a designer oversized hoodie is made to look like the user is several sizes larger than they actually are. This is what streetwear fashion is all about. But the hoodie is specifically tailored to the wearer's size. The best hoodie for men in the oversized category has drop shoulders and a roomier fit are the typical characteristics of an oversized hoodie. Oversized hoodies when paired with oversized denims can give you an off duty look that is in trend these days. You can also wear your oversized hoodie with joggers for a quick grocery run. These types of hoodies are best for even lounging around at your place feeling comfy and relaxed.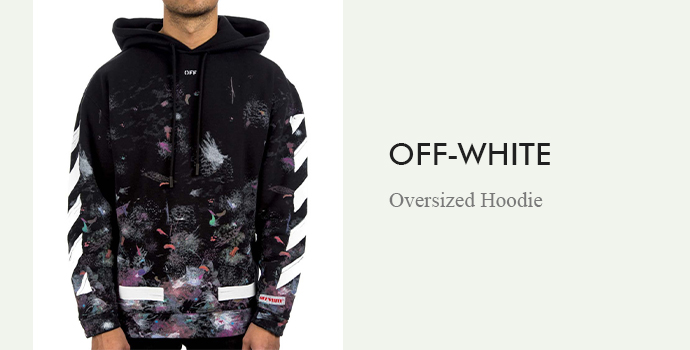 Workout Hoodies For Men
Workout hoodies fall under the category of athletic hoodies. A designer workout hoodies are made to allow the wearer to move more freely, regulate their body temperature, and have more utility. They are designed for certain sports, environments, and landscapes. Workout hoodies are designed in such a way that they help your sweat to release and evaporate. This type of hoodie is the best hoodie for men who like to hit the gym in style as they are designed specifically for workout purposes. They are not too bulky and are made up of light material like polyester which is also popularly known as fitness fabric. This material hoodie gives you extra comfort while you workout. You can find your ideal workout hoodie from brands like Karl Lagerfeld, Calvin Klein and DKNY.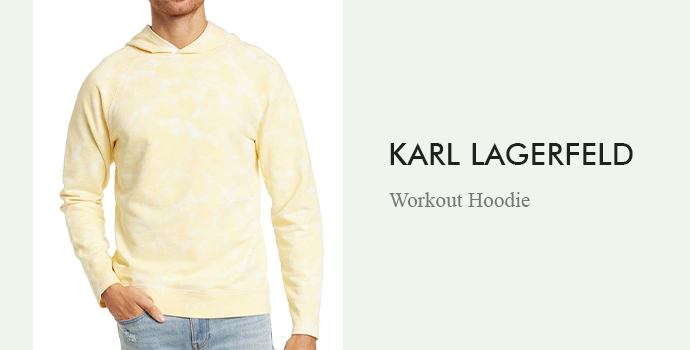 Conclusion
There are many primary factors to think about while shopping for the best hoodie for men. As mentioned above, there are a wide variety of best hoodies for men available. These various hoodies might simply serve as inspiration for your upcoming looks for any occasion.