May 28, 2021
The perfect companion for a day is not just about the necessity of it anymore. Handbags for men as well as women have become more about the looks of it and the glamour they add to your day than just a necessity.
To help you look stunning effortlessly, Designer handbags come into play and let you rock any look effortlessly.
For everyone who wants the company of a luxury handbag, there are more options than one may imagine. These pretty pieces come in all forms, shapes, colors, prints, fabrics, all fit for one or the other look, use, or occasion. You can always find the one you're looking for. From a glossy pink clutch to a printed satchel, there is an eternal list of luxury brands with an unending number of bags for you to choose from.
Desginer Handbags Brands:
Starting with Alexander McQueen, Alexander Wang, Armani Jeans, Prada, Betsey Johnson, Bottega Veneta, Fendi, Furla, Burberry, Calvin Klein, Coach, DKNY, Christian Dior, Dolce & Gabbana, Dsquared2, Emporio Armani, Jimmy Choo, Juicy Couture, Love Moschino, Marc Jacobs, Michael Kors, Salvatore Ferragamo, which are few of the best options.
Spectacular Designer bags for the world
For all men and women who like the essence of luxury in their lives, designer handbags are the best way to do that. Especially with the ace quality provided by these luxury handbags, they are considered as an investment that goes on for a long period of time. And with the impeccable range of styles, you can be sure of them not going out of style any time soon.
Extravagant designer bags for men
It would not be correct to state that men don't fancy their bags just as much as women do. Clearly, they have to be just as spectacular. With a variety of options like briefcase bags, backpacks, or messenger bags, to choose from, they can easily find the designer bags for men one they love from various brands like Dolce & Gabbana, Coach, Cole Haan, Prada, and many more such brands.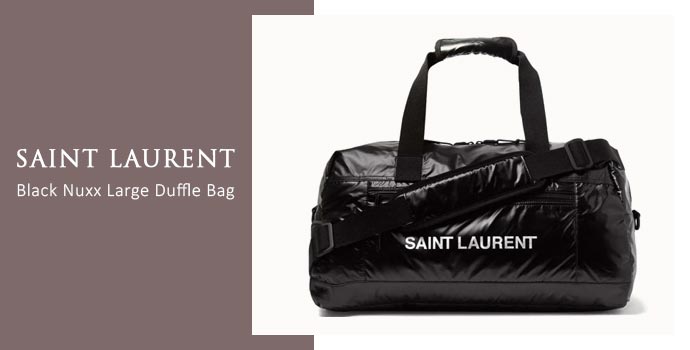 With the quality and style at the core of these brands, it's absolutely effortless to fall for them, however, it is just as difficult to choose your favorites. Especially when the variety of choices also include duffle bags, wallets, crossbody bags, etc.
The world of options of designer bags for men
The extremely useful, functional, spacious, and stylish to carry bag, backpacks are the foremost choice of men all over the world. Choose your favorites from Burberry, Prada, Coach, Michael Kors, and a list of luxury brands.
Briefcase bags:


Briefcase bags for men

might be basic when it comes to their use, however,  their looks don't have to be basic as their usage.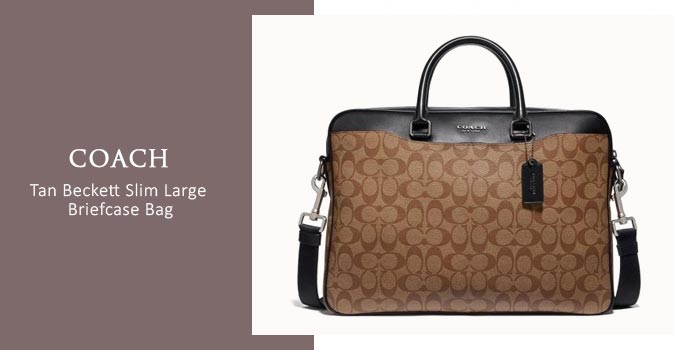 Crossbody bags:


Designer crossbody bags for men

come in all sizes for you to choose the one that fits your requirement and personality.
Duffle bags:


Duffle bags

, mostly used for those who work out, can also be used for traveling, where you need to carry your style. Various brands offer you these duffle bags that are stylish, trendy, and useful.
Deluxe handbags for women-
Bags might be the eternal love of every woman and there can never be enough bags on their wishlist. Why settle for less when you can have more?
Moreover, with all these options of styles like backpacks, bucket bags, clutches, crossbody bags, hobos, messenger bags, satchels, shoulder bags, totes, wallets, and wristlets, you can never have enough bags.
The variety widens with all the luxury brands like Love Moschino, Michael Kors, DKNY, Jimmy Choo, and Alexander McQueen to start with, introducing unique Designer women Handbags every season.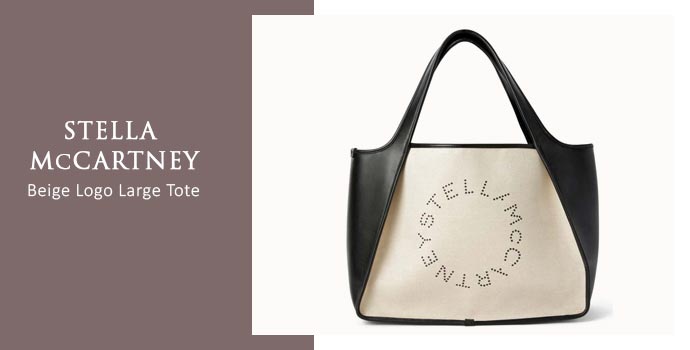 The world of options of Designer handbags for women
Backpacks: 

Only a few of the women's handbags are made to carry much more than the necessities, and

backpacks

are one of them. Choose the one you want from a wide range of varieties available at

Coach

, Calvin Klein bags, and

Love Moschino

, etc.
Clutches:



Clutches

, made for formal occasions where you don't need to care much, are more of a fashion statement. It is essential for every woman to be in possession of a few remarkable pieces. The luxury designers of the world like Jimmy Choo, Prada, Calvin Klein,

Alexander McQueen

, and more, make fancy clutches for you to choose from.
Crossbody bags:



Crossbody bags

are perfect for a casual outing where you want to feel light, trendy, and comfortable. These bags can easily be used to add a spark to your basic outfits. The variety of colors and textures they come in, let you change your looks entirely by just adding a bag.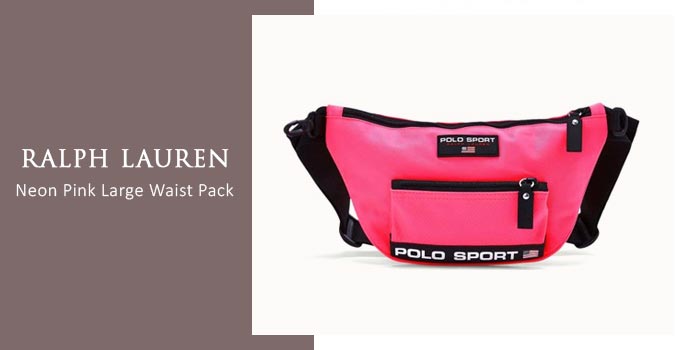 Duffle bags:



Duffle bags are women

designer bags that were designed back in the beginning, to be carried to the gym with all the accessories. Now that the times have changed, a lot of women use it for carrying a water bottle, nail clippers, towels, and other gym accessories. However, these women designer bags are more of a class apart accessory now,carried for fashionable purposes as well.
Shoulder bags:



Shoulder handbags for women

are one of the most stylish and versatile of them all. Fit for every purpose, they come in various styles, colors, patterns, and fabrics.
Tote bags:

The evergreen chic

tote bags

have been in the trend since forever, and we believe they might stay here forever. The ease of fitting everything into one compartment is just amazing. Find the one you love at Just Cavalli, Coach, Kate Spade, or many more such luxury brands.
There are endless gorgeous handbags waiting for you. Get to them right away.
You May Also Like:
Best of luxury Women Handbags going out of stock soon
Marc Jacobs Bags: The Glam Tools