December 26, 2014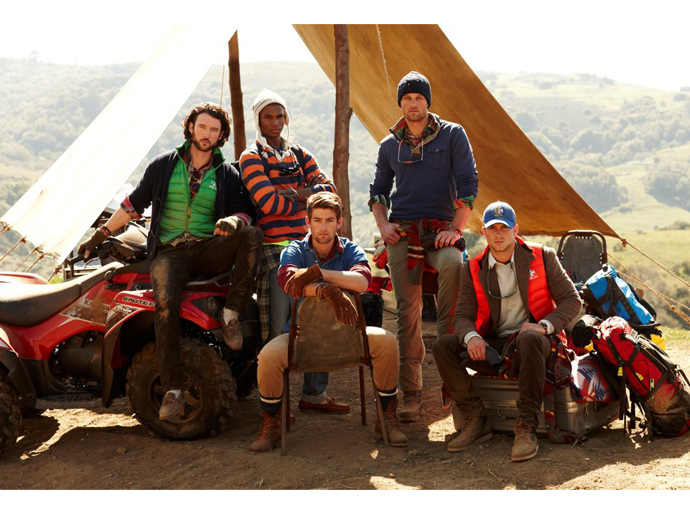 The Ideal winter wear with preppy styles and colorful layering essentials are here with the Iconic Label: Ralph Lauren.
The Fall Winter '14 Menswear embodies classic freshness in Polo's, Cardigans- patched with tweeds, hand-knits embroidered, chinos overprinted, neon puffer jackets, cashmere sweatpants, soft-shouldered jackets and micro-hound's-tooth, all of which completely excelled in the definition of traditional winter wear!
The top sumptuous winter shields have been exclusively picked for you by Darveys.com, here's an insight to them, and you'd definitely yearn to see them in your closet!
The Buckled Quilted Tartan Jacket, to give you an Edge
Was: Rs. 23,450 Now: Rs. 14,950
Workout in Style with The Black Track Jacket
SOLD OUT
The Puffer Color block Quilted Jacket
Was: Rs. 23,450 Now: Rs. 14,950
French Mock Neck Pullover
Was: Rs. 10,950 Now: Rs. 7,950
Support the Sporty Look with Fleece Ribbed Pullover
Was: Rs. 16,450 Now: Rs. 11,450
The Explorer Neon Puffer Jacket
Was: Rs. 23,450 Now: Rs. 14,950
The Quilted Tweed Vest
Was: Rs. 37,450 Now: Rs. 24,450
Ranger Faux-fur Parka
Was: Rs. 62,450 Now: Rs. 40,950
Windowpane Print Olive Sweater
Was: Rs. 28,450 Now: Rs. 13,950
French Rib Sweater
Sold Out
Let's mark a fashion statement with the ultimate flair!