June 10, 2017
Tory Burch is the brand on which we have a major crush right now and we are currently obsessing over their co-ords which are just too pretty! Featuring bohemian vibes, they are perfect summer essentials to sport something refreshing and different.

Vibrant colors and prints, we have picked 4 sets of co-ords that you need in your summer wardrobe!

So, let's take a look at the Tory Burch collection for her!

SUNSET DRIVE: The Tory Burch ruffle top and skirt combination is perfectly summery featuring a relaxed styling! Pair it along with mules and a tote to create a stunning day time look.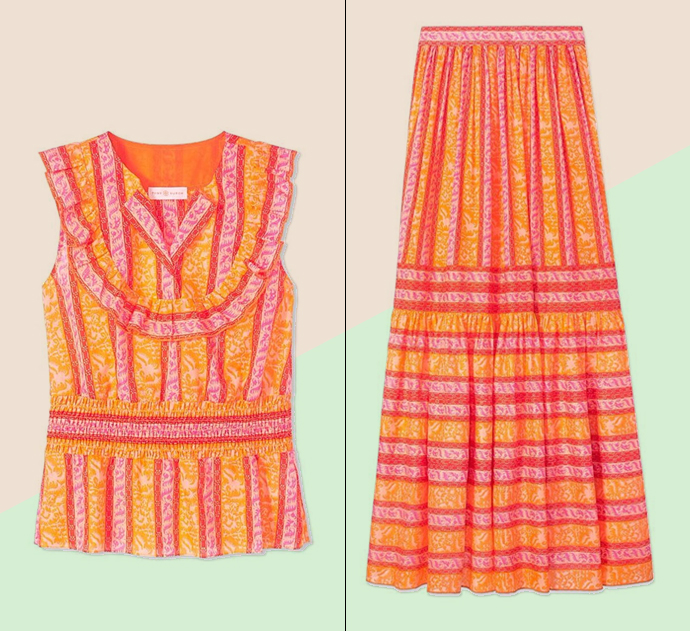 HERMOSA: Lace + Peplum + Ruffles might not sound that good but this Tory Buch white Hermosa top is stunning! By pairing along with the Hermosa skirt, you can carry this look for a Sunday brunch with your friends. Just add poppy colored heels to make it more attractive.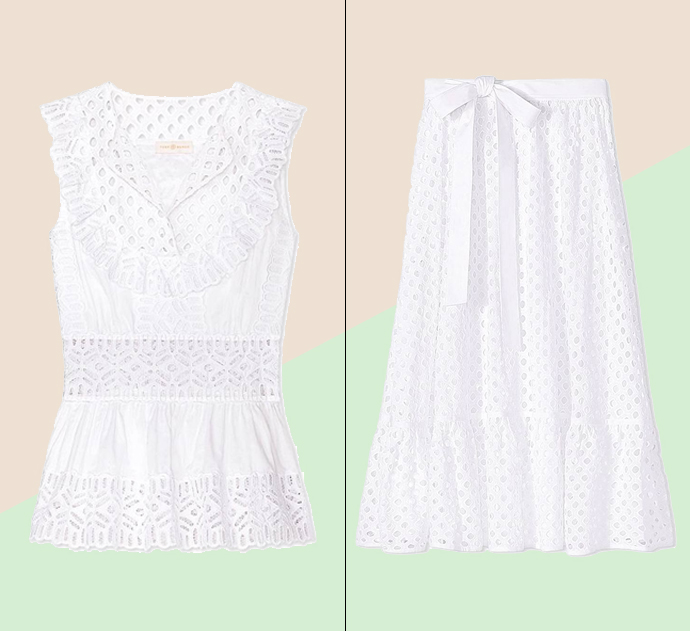 SAMBA BATIK: Again, a bright colored floral printed combo typically like the brand's signature style. The Tory Burch samba batik top and pants features a fresh floral print exuding boho vibes.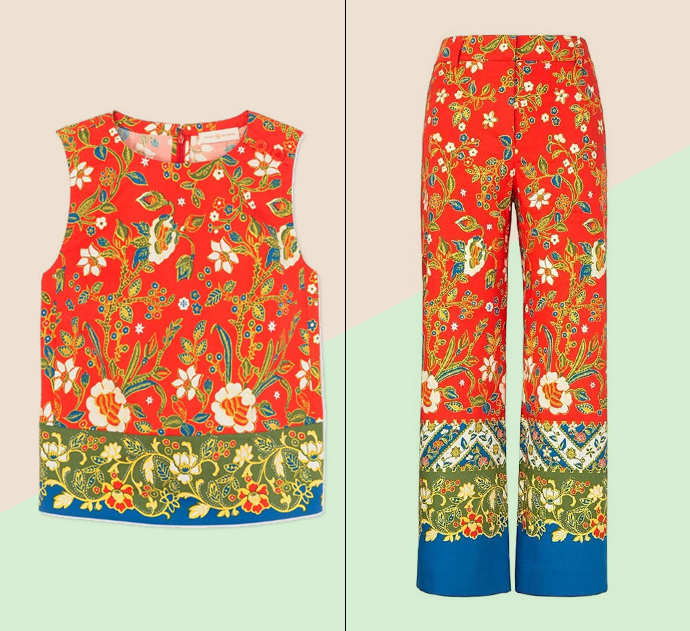 EYELET: White looks great in summers. Don't agree? Then have a look at this Tory Burch eyelet pants and top which looks simple but you can wear this look to work or even casual outings. Pair a nice cross body along with it.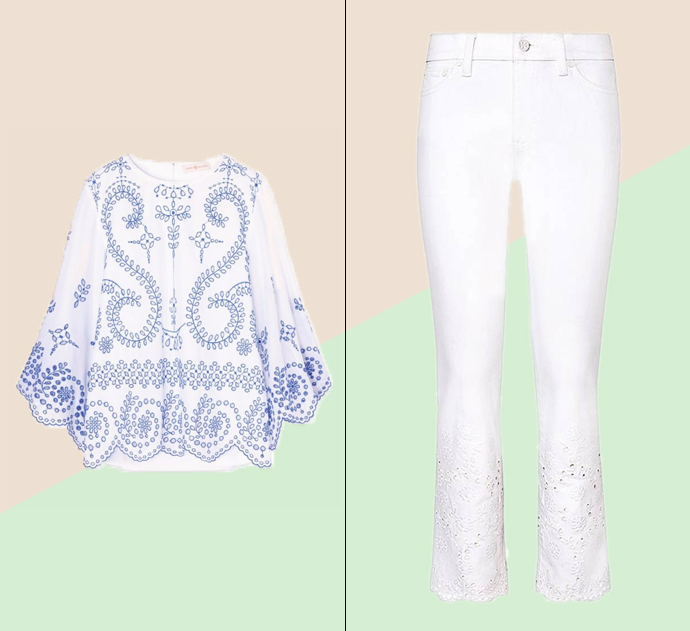 All these pairs will become your go to outfits which you will have on repeat this season!