January 24, 2017
Shopping footwear is always a good idea, isn't it? Because obviously how can anyone resist themselves from buying the sole mates which keep our feet stylishly on the ground. And it is so hard to resist the hypnotic range of Dolce & Gabbana footwear. If you haven't seen it, I suggest you to drop everything and browse the collection right now because you are missing out some serious glamorous stuff. If you love everything embellished and artful, then this brand will soon take over your shoe wardrobe.
Without further delay, let's quickly have a look at few of our favorite footwear by this iconic label.
BEIGE EMBELLISHED HEELS: These attention stealers are a great option when you have to switch between work and party as they go along well with both occasions. The embellished heels by Dolce & Gabbana feature a round open toe, adjustable ankle strap with buckle closure, covered heels and signature detailing footbed.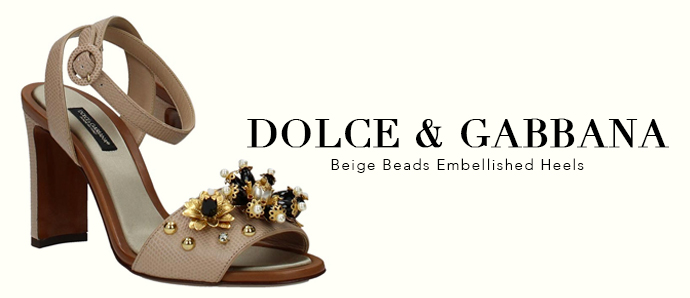 GREY SEQUINS FLATS: If you prefer wearing flats over heels even at parties, then you can consider this grey sequins flats by Dolce & Gabbana that looks super attractive and cool. The slip on style makes them an easy option over heels.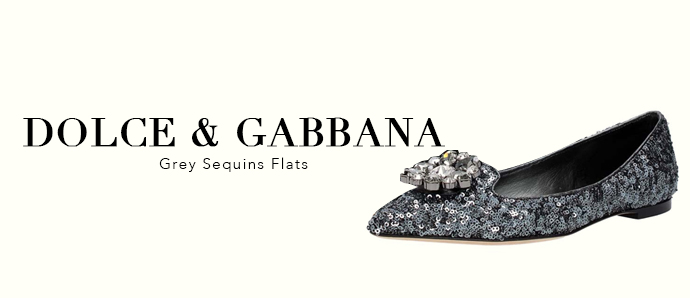 BLACK SUEDE BOOTIES: This front lace detailing booties by Dolce & Gabbana are so chic! You can team them up with short skirts for a sleek and glam look!
RED SLIDE FLATS: The pretty detailing of this red flats by Dolce & Gabbana are adorable. They have a personality of their own and can amp up any outfit in minutes.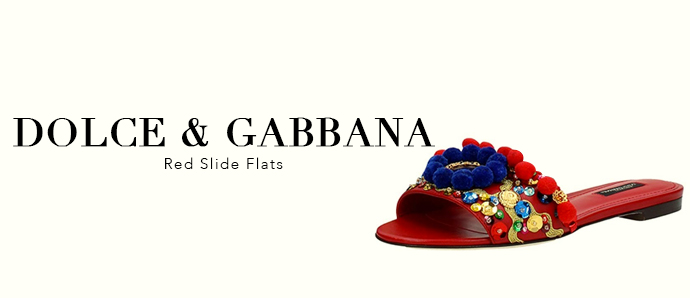 BLACK GLITTER SNEAKERS: For some quirkiness in everyday styling, these black glitter sneakers by Dolce & Gabbana are a graceful option which doesn't look over the top and are so funky.