September 28, 2020
Michael Kors is one of the bestselling high-end fashion brands known to mankind. Period! The iconic fashion label is totally the commendable luxury fashion brand that you ought to be looking at. Since the luxury name has the ability to highlight your character and make it all the more enrapturing, the designer Michael Kors has been doing incredible miracles in its course. Beginning from slowly and steadily acquiring brands like Versace and Jimmy Choo, the brand has gone all the way to being the extraordinaire you need for your fashion quotient. Check out the luxury collection of Michael Kors Watches now at Darveys.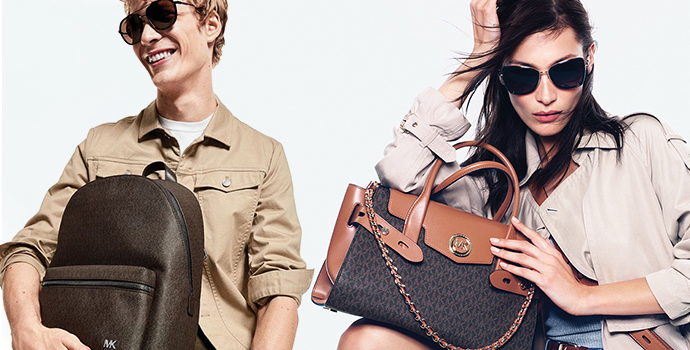 Begun with its athletic apparel line, Michael Kors felt free to get all the important lines under a similar flag bit by bit. Excitement and style are the significant main features of the name's inventive heads. The collection of designer handbags have made the label such a renowned name across the globe. Well, that was just the start because eventually, Michael Kors belts, Michael Kors bracelets, branded footwear, and other assortments gained momentum. The niche went on with Michael Kors in India being the most commendable characteristic. 
If you are looking to have the bestselling products offered by Michael Kors India, here are the ones that you should eye on.
Brown Reversible Signature Two Buckle Belt
When you desire premium craftsmanship head-to-toe, you make sure that every single piece that you choose for your personality is spot-on. That's exactly where the Michael Kors belts come in the picture. Talking specifically about the Brown Reversible Signature Two Buckle Belt shown in the image, you can bag in a top-of-the-line accessory that makes sure you are well-held and whenever it shows, your rich taste in choosing only the best comes to the forefront.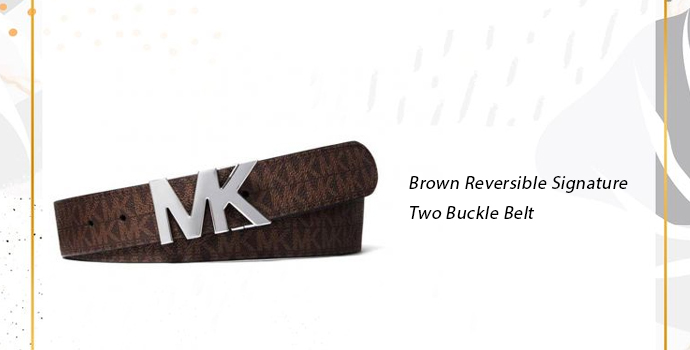 Rose Gold Logo Heart Charm Bracelet
Add a dash of style to your personality with the line of Michael Kors bracelets. They are everything you need to complete your personality. Minimal, chic, and absolutely fashionable, you would want to invest in Michael Kors bracelets to keep it minimal. The Rose Gold Logo Heart Charm Bracelet is all about interlinked chain design with charms studded with stones on the enclosure. Perfect to make your dinner date a glamorous one.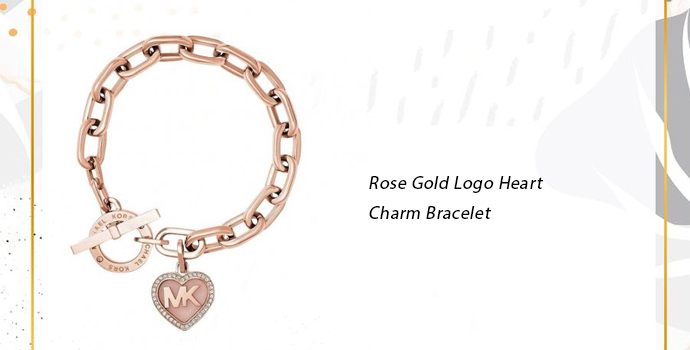 Oxblood Whitney Medium Shoulder Bag
Well, you know that Michael Kors handbags are worth getting hooked onto. The collection of Michael Kors handbags is popular, stunning, durable and everything a woman needs. The Oxblood Whitney Medium Shoulder Bag is absolutely one of the most stunning pieces that Darveys has. Starting from the royal color, the cuts, the detailing, and the enclosure – everything boasts royalty.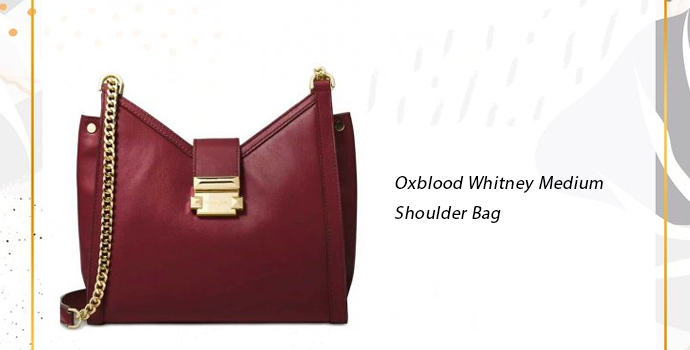 For more blogs, click here:
Michael Kors India is the extraordinaire you need
The only products by Ted Baker India you need to have
The chic Women Handbags and their importance