March 14, 2022
The sunglasses industry is a massive industry with massive licensing deals, a steady stream of brand collaborations, and a lot of advertising dollars spent seasonally. Eyewear is one of the cash cows in the luxury business, with sales typically exceeding ready-to-wear, shoes, and handbags. Why? Even though sunglasses are less expensive than the other categories, they have the same cachet. They're a terrific way to get started with the brand. They can also instantly express status because they are worn on the most visible portion of your body.
There's some significant element about putting a good pair of men's sunglasses boosting our self-assurance. Put on a pair of Aviator glasses, and you're Tom Cruise from Top Gun.
Not a fan of aviator sunglasses? You're a Blues Brother if you put on some Wayfarers. It's remarkable what a good pair of men's sunglasses can accomplish.
Fortunately, there are plenty of elegant styles of sunglasses to pick from to complement any appearance and event. While appearance is unquestionably essential when choosing your ideal pair, safety features are as important to consider. It's safe to say that your eyes are good enough to justify safeguarding because they are the tool through which you experience the world.
Beautiful sunglasses, like a great haircut, can brighten your face. Similarly, an ill-fitting pair can wreak havoc on your appearance. As a result, we're here to help you find the best sunglasses for your face shape, personal style, and preferences.
From casual shades to designer shades, we've compiled a list of the 15 most fine sunglasses for men from eyewear businesses who know what they're doing, taking into account style, quality, and safety features.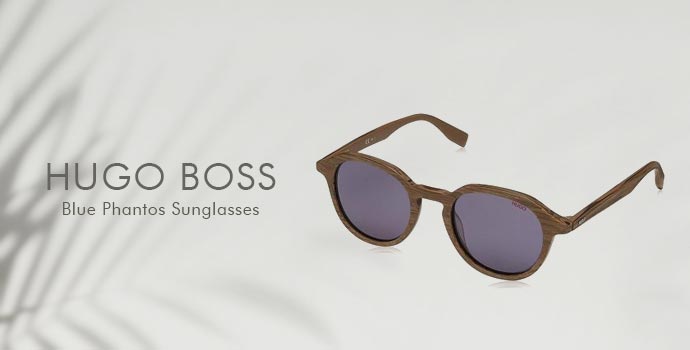 Do you want to wear the most luxurious designer shades? Simply inquire of the Boss. These designer sunglasses include double-rimmed frames and Italian craftsmanship, as well as flexible nose cushions for all-day comfort. The Hugo Boss Titanium Sunglasses add a premium touch to any outfit, whether it's a casual tee and jeans or a sophisticated suit. They give off a "just walked off my billion-dollar boat" vibe. Are you interested? We are, without a doubt.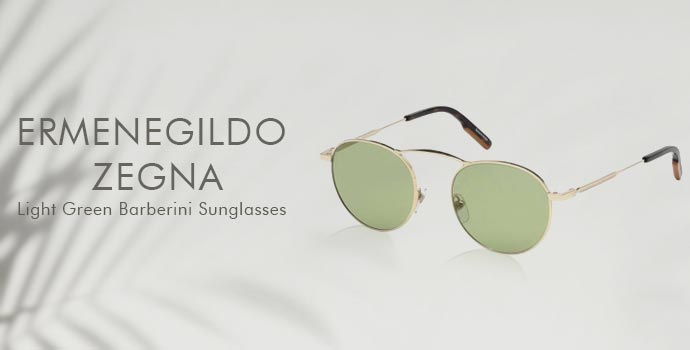 Did you think Audrey Hepburn and Marilyn Monroe were the only ones who wore cat-eye sunglasses? Gentlemen, reconsider. This pair by Ermenegildo Zegna is created with a played-down cat-eye, so don't worry about your Y chromosomes showing. Aside from cat-eyes, what pulls the Ermenegildo Zegna's together? The subtle blue tinting and the fine-detail branding on the sides. We enjoy it.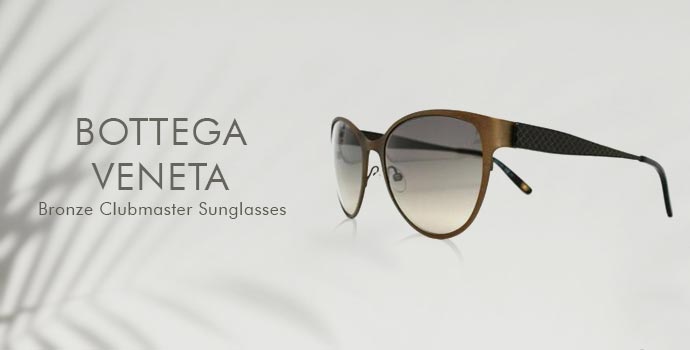 Do you have a case of 90s reminiscences? Combine your turtleneck and bucket hat with Bottega Veneta's Gold Frameless sunglasses, which perfectly encapsulate the 90s-kid look. These frameless sunglasses are gold-hued, absolutely like the decade itself, and have an engraved logo and rectangular design. You can't go wrong with this look for the ultimate retro.
The Saint Laurent Mask Sunglasses are an easy-to-wear accessory for stylish street style. Not only will they hide tired eyes after a wild night out, but the modest Saint Laurent emblem and unique form will catapult you straight into the realms of high fashion with no effort.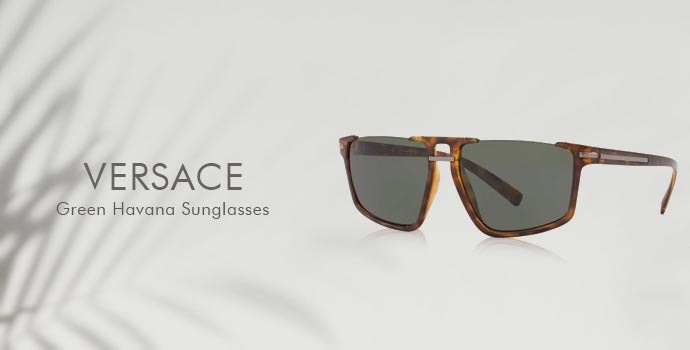 Versace's range of men's sunglasses features the brand's signature grandeur. This is the ideal brand if you don't mind a little gold sparkle. Metallic highlights and the Versace motif, which appears in various forms and sizes, are common throughout the collection. This pair of aviator-type sunglasses is one of the more understated options, and it's a style that will work for most gentlemen. There are, however, a variety of alternative styles available, including wraparound, aviator, square, and creatively shaped frames. Many are also available in a wide range of hues, such as reflective chrome, white, black, and tortoiseshell.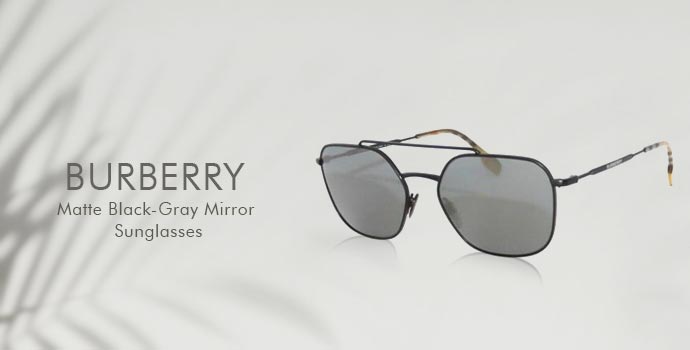 With this square pair of Burberry sunglasses, keep it timeless while adding an edgy twist. The larger frames make a statement without being too much. While the London-based luxury label is best known for its waterproof trench coats, it first introduced eyewear in 2006. It now comes in a variety of styles to accommodate a wide range of facial shapes. Check out the classic square frames, the sleek aviators, and some futuristic styles that wouldn't seem out of place in a science fiction picture.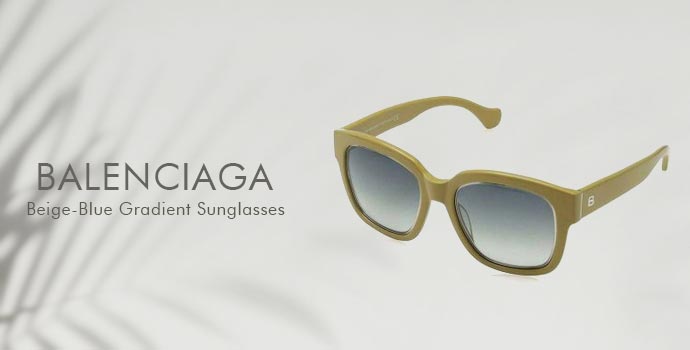 Balenciaga is a brand known for pushing boundaries and not being hesitant to take the road less traveled. As a result, the sunglasses line for men features distinctive styles, a wide range of hues, and unusual materials. Rimless frames like the ones in this futuristic style, are popular and provide a clean, sleek appearance. Choose from a comprehensive range of active sports styles, traditional square frames, and achingly chic pilots' spectacles.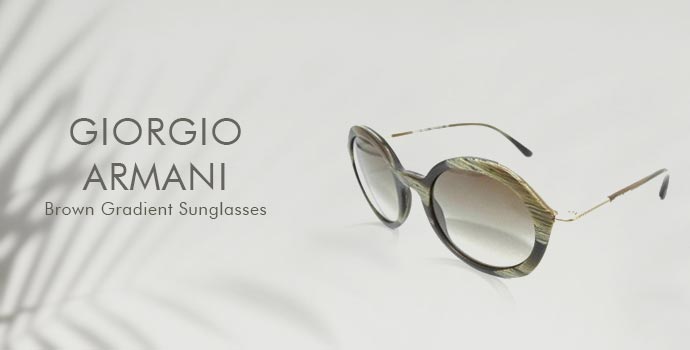 Giorgio Armani has always been known for his sartorial elegance, clean lines, and classic items. As a result, the collection of men's sunglasses is similar. You'll appear smart for years if you add a pair or two from this fine Italian brand. Aviators, square frames, half-rims, and even some steampunk-inspired designs are among the possibilities to consider. Rose gold, black and gold, and Red Havana frames are all available in this circular pair. They're perfect for work commutes, weekend excursions, and vacations to far-flung destinations.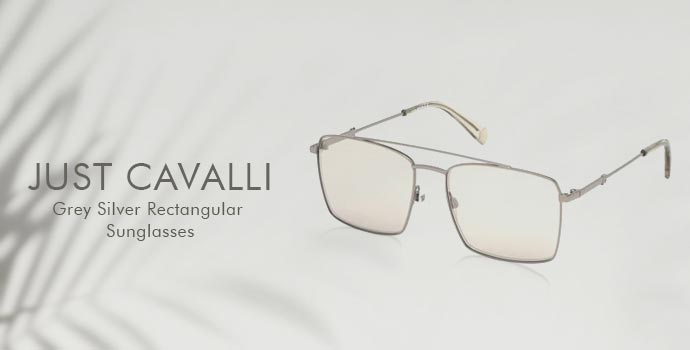 Just Cavalli is a sub-brand of Roberto Cavalli, a well-known Italian fashion house. While the sunglasses for men are geared mainly towards the youth market, they are suitable for guys of all ages. Extra detailing, flexible styles, and innovative concepts are all things to look for. The collection features a lot of bright hues and diverse lens treatments, as evidenced by this striking pair of gold aviators. Square silhouettes and round frames are equally suitable for angular faces. Each piece is ideal for weekend trips and is the perfect accent for a casual outfit.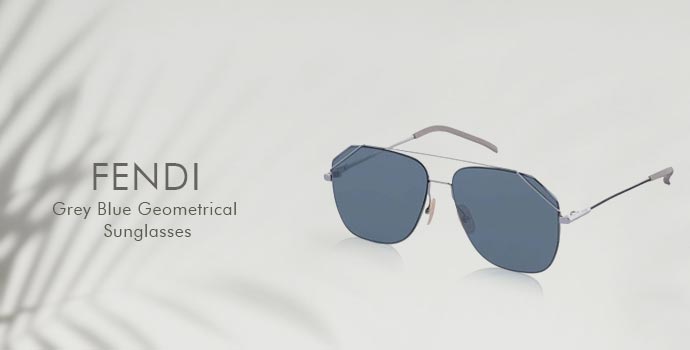 Make a statement with a pair of Fendi sunglasses for guys. Fendi was created in 1925 by Adele and Edoardo Fendi in Rome, with a focus on creativity and workmanship. This odd spin on an aviator style will certainly show off your sense of style with this unconventional rectangular pair. Fendi is noted for its unconventional approach to men's and women's fashion. Styles with the Fendi motif, additional angular lenses, and more classic shapes with the Fendi flavor are among the other design alternatives.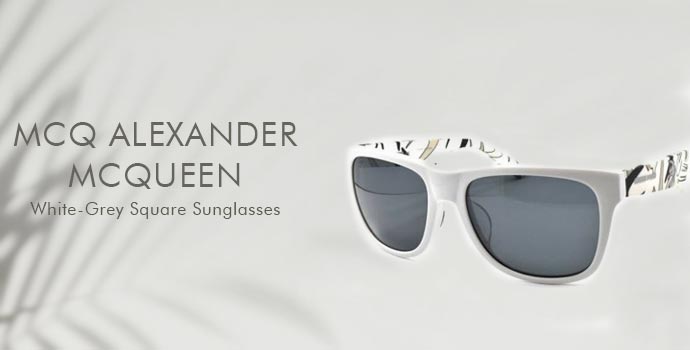 In the luxury fashion world, the ace designer Alexander McQueen was characterized as a 'bad boy.' He juxtaposed contradictory concepts such as masculine and feminine, romance and revolt, by combining strong technical competence with unfettered inventiveness. As a result, his men's sunglasses all have an attitude that reflects the brand. Details like studs, new silhouettes, and surprising accessories are all part of this. Wear your favorite skinny jeans, a classic white t-shirt, and a stylish black blazer with a pair of these discreetly accentuated single lens spectacles.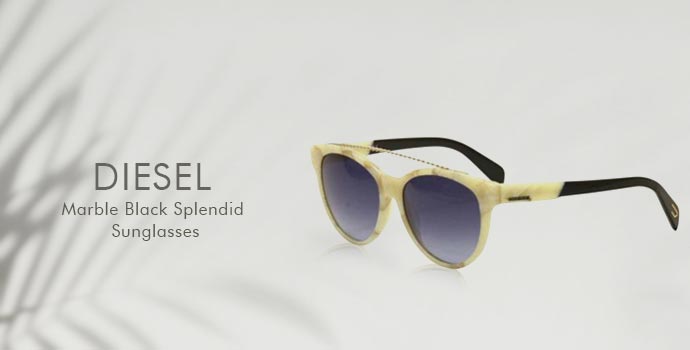 With a pair of Diesel sunglasses, you can live a successful life. This Italian label is known for its high-end denim, but it also boasts a great selection of men's sunglasses. While the name is recognized for its bold looks, the eyewear is more traditional. Expect classic styles like this square wayfarer, which exudes street-savvy cool. If you're searching for something a little more unique, there are lots of colored lenses and frames to choose from for a pop of color.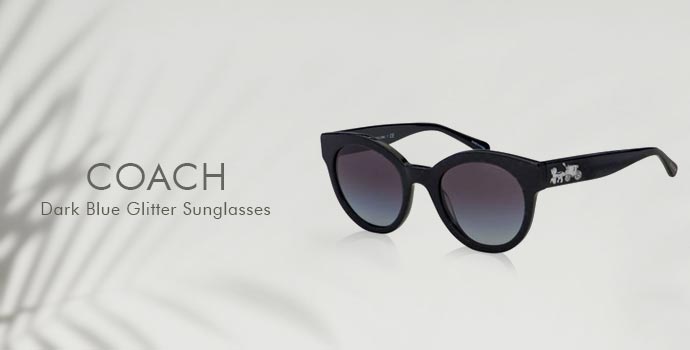 Coach, like a few other films on this list, began with purses and leather items. Men's and women's sunglasses, on the other hand, were firmly on the line-up by the 1960s. You can now pick from a variety of young, fashionable, and sophisticated looks. Each is sleek and sophisticated, with round, aviator, square, and geometric frames to choose from. This enormous pair of black sunglasses are perfect for shielding your eyes from the sun's damaging rays while still looking great. For a wonderful summer-by-the-sea vibe, combine it with a loose linen button-up, relaxed shorts, and a pair of boat shoes.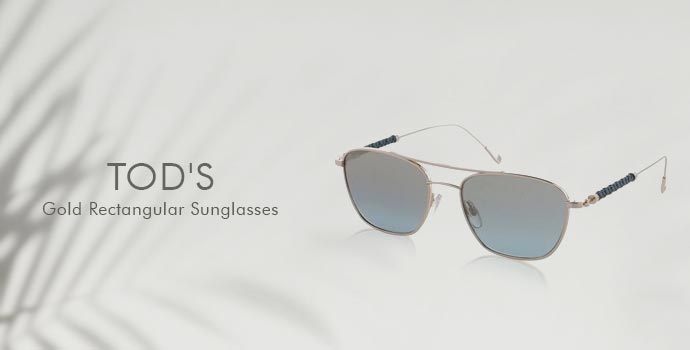 TODS sunglasses and optical frames combine functionality, design, and quality. Each pair is handcrafted in Italy and features a discreet brand logo. Choose from a variety of timeless and classic silhouettes to complement any trendy ensemble. More angular males with heart, diamond, or square faces will look great in these pairs of circular frames with an additional top bar and more detail around the temples.