December 17, 2021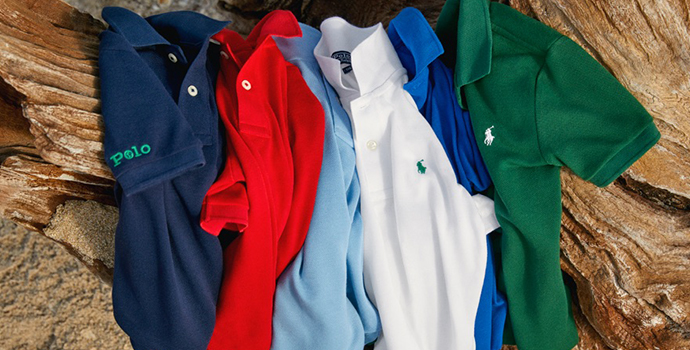 Polo t-shirts have always been popular since their introduction in the fashion world, for more than just one reason. During this time, fashion has evolved beyond our recognition.
Although, it is fair to say that the cycle of fashion is a virtuous one. Whatever goes out, comes back in its most trendy version, with alterations as per the era.
The same is apparent for polo t-shirts. What started as sportswear is now one of the coolest pieces of clothing for men. However, this particular style of clothing was not always as "cool" as you would take it to be.
There came a time when its potential was severely undermined as it was only sought proper enough for athletic purposes, the purpose it was actually designed to fulfill. As they say, necessity is the mother of invasion. At some point, someone in the world probably didn't have any option other than to flaunt a polo T-shirt at a casual event.
To everyone's shock, it looked more than fitting and rather glorious when styled as per the event. And today, it is a must-have that men cannot just have enough of.
Top Polo T-Shirt Brands For Men
Are you looking for a brand new polo t-shirt? Here are the top 5 brands with the best options for you to check out.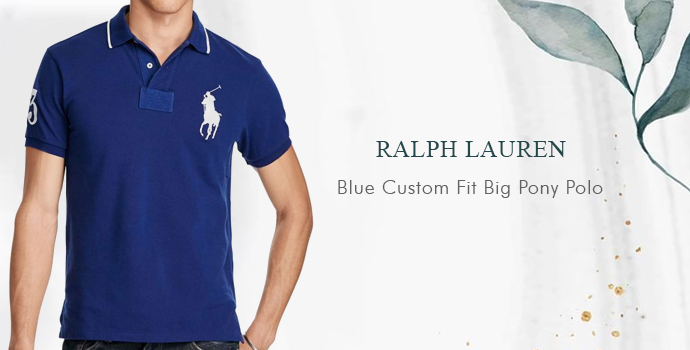 When it comes to polo t-shirts, Ralph Lauren is definitely a go-to brand for everyone. Obviously, Ralph Lauren didn't introduce us to the polo t-shirt but it certainly added the cool factor to it and made it appropriate to style for any event you like.
Today, it is one of the staples by Ralph Lauren and definitely something you should have if you don't already.
Check out this blue custom-fit big pony polo t-shirt today, perfect for all your casual outings.
Calvin Klein doesn't need any introduction when it comes to the fashion world, especially when concerned about men's fashion.
A label that represents modernity and sophistication with everything it offers, Calvin Klein is a trusted brand that will give you what you need to look great.
Calvin Klein also offers you a must-have piece of apparel in the form of polo t-shirts. Available in an endless array of colors, you will definitely discover a few to love.
This moonscape liquid touch polo t-shirt by Calvin Klein is just one of the few masterpieces by the brand that you absolutely need.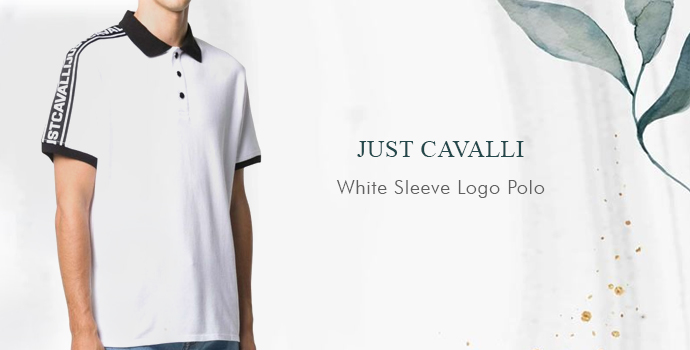 Just Cavalli, as a brand, is particularly popular for its men's fashion collection. Providing us with a distinct collection of menswear, abiding by all the latest fashion trends, it is one of the most popular brands when it comes to fashion for men.
With everything available from shirts to jackets, it is exceptionally known for its polo t-shirts. They are a must in your closet for all the times you want to look great with minimal effort.
Check out this white sleeve logo polo t-shirt and more to know what we're talking about.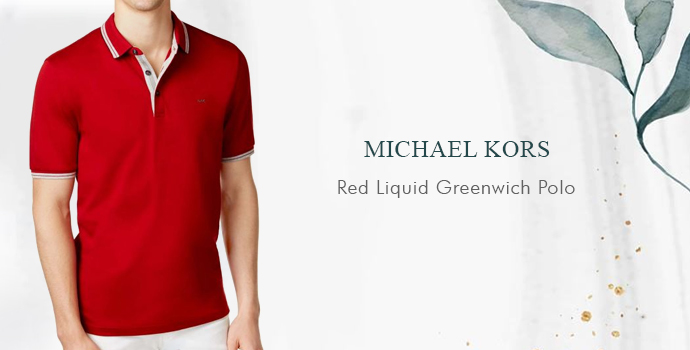 Stylish and timeless are the two words perfect for describing all merchandise by Michael Kors. With their consistency in regards to quality and the ever-improving style, no matter what you buy from the popular designer house, you are bound to look absolutely great.
Michael Kors polos hold the same stature in the fashion world and are quite conventional amongst fashion enthusiasts.
Try them out yourselves and see what all the hype is about. This red liquid Greenwich polo t-shirt by Michael will tell you what you are missing out on. Browse their collection today.
Brunello Cucinelli was popularly known as 'King Of Cashmere' and rightly so for his impeccable creations of bright sweaters. However, today, he is known for having a brand after his name that displays his immense love for art and creativity.
If you are eager to own a classic piece of clothing by the brand, their polo t-shirt is the best option for you to get your hands on.
Available in a wide range of colors with indulging logo details, you can easily pick a few for yourself.
This white embroidered logo polo t-shirt by Brunello Cucinelli is one of the many classics by the brand that is a must in every man's wardrobe.
By the looks of it, the craze for polo t-shirts is not going to fade away anytime soon. At most, it'll probably blend its way into the latest trends, keeping its spirit as the while.
No matter how many polos you stock, they will never be enough. And if you are done browsing these brands, there are many more waiting to sway you.
There is an endless array of polo t-shirts by many luxury designer houses awaiting for you to flaunt on all occasions. Check the latest collection today for an instant wardrobe revival.