June 25, 2018
It was back in 1996 when the luxury brand Jimmy Choo was born with its collection of visually appealing footwear. The label gained the popularity when Princess Diana in the year 1997 stepped out wearing the heels. It was in the year 2003 that Jimmy Choo bags came into existence. Being in the industry for almost 25 years, the brand was popularized worldwide for their impeccable appeal and cut-above designs. The same goes for Jimmy Choo bags. The brand encompasses umpteen range of bags to complete every fashion-conscious woman's wardrobe.
Investing in Jimmy Choo bags is not what you do on an everyday basis. That's why knowing what's in there for you when you shop Jimmy Choo bags is necessary.
Why should you get your hands on Jimmy Choo bags?

Because they are a cut above
You can never go wrong with the Jimmy Choo bags. They are tailored to be a cut above the other labels in terms of designs and style appeal. No wonder why celebs love to flaunt these Jimmy Choo bags while posing for the shutterbugs.
Because they are flamboyant and chic
You may want to carry them to your office, to a party or anywhere that you wish to take them along and these Jimmy Choo bags won't let you down. From the sequins to the straps and the chains, these Jimmy Choo bags have it all to make your fashion quotient look flamboyant and chic effortlessly.
Because they are a luxury
Reaching out to the luxury brands isn't easy these days. With the expensive products offered by the labels, you would think twice or number of times before you actually drop the plan. Jimmy Choo bags are available on Darveys makes it easier for you to shop the stunning assortment without any hassle.
Following below are the best seller Jimmy Choo bags which are always in demand. Go ahead and feed your fashion cravings with these Jimmy Choo bags.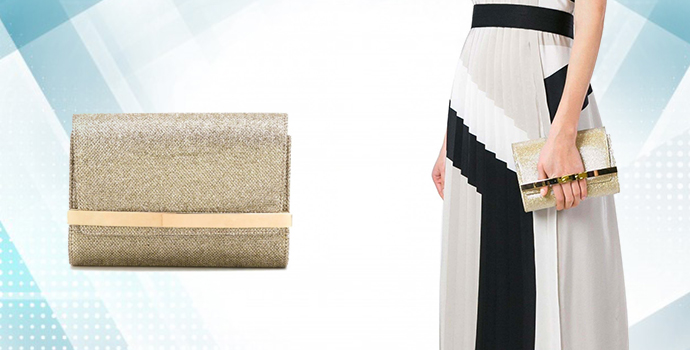 One of the favorites that can be carried with all the outfits to outings and parties, this Golden Bow Plated Clutch is much more than you can see. With the shimmer fabric throughout, the golden plate on the front lets you slide your fingers inside it for a better hold. What could you ask for more from the label in your Jimmy Choo bags?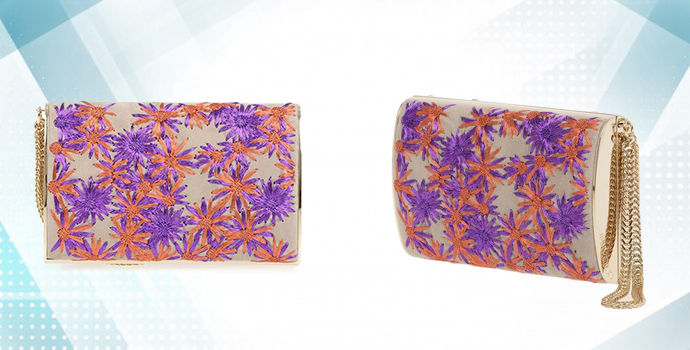 The first look of this Jimmy Choo bag might confuse you because it looks like a clutch from the front. However, the box-like opening with the suede fabric embroidered delicately throughout the surface with the chain strap is what makes this Jimmy Choo bag a spectacular craft by the label.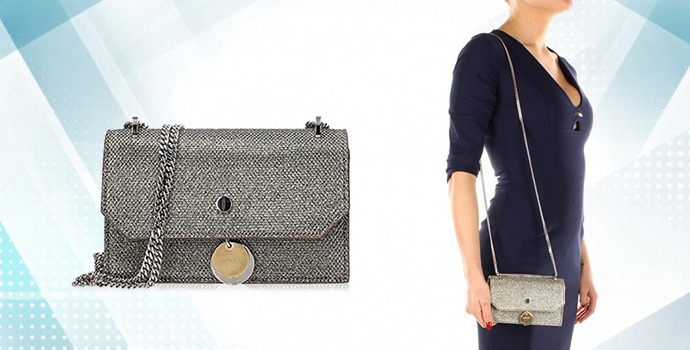 The entire collection of Jimmy Choo bags makes sure you look glamorous in every possible way and this evening bag to is one of the examples. You can carry this Jimmy Choo bag possibly anywhere because of its stunning appeal. Crafted from leather, the metal loops for the chain shoulder strap and the magnetic enclosure, this makes all your evening affairs lit.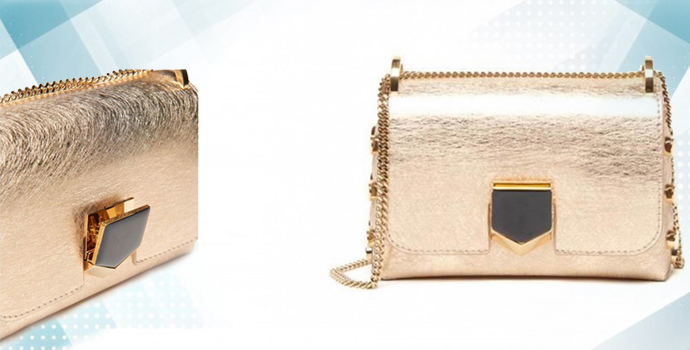 This Jimmy Choo bag is a favorite for many celebs. You can see celebrities like Jessica Alba and a few others sporting this Jimmy Choo bag a lot of times. The glam, appeal and the size make it easy for the women to carry the Lockett Mini Shoulder bag wherever you want to.
So, what else are you looking for? Feeling luxurious and glamours is not enough. These bags should be like a lifetime investment. Because they'll never be out of trend. You must have seen that popular celebrities like Deepika Padukone and Newly Wed Sonam Kapoor have been spotted repeating their favorite bags.