July 21, 2020
A brand like Tory Burch is known for its classic, bohemian and timeless range of products. The signature products are a favourite of women all over the world. Over the years, they have become a classic which are considered as a must have in every luxury lovers wardrobe.

Tory Burch footwear are the ideal picks for every season especially summers as the attractive and colorful prints suit the outfits well. Be it the iconic miller flats, Chelsea flats, gigi heels, etc. These footwear options will not only provide you with supreme comfort but an unmatched style. So, let's have a look at few of the options which we are loving currently.

MIDNIGHT GIGI HEELS: These gorgeous heels by Tory Burch are perfect for formal as well as casual occasions. This versatile piece can help you walk in style from dusk till dawn and swing through every occasion.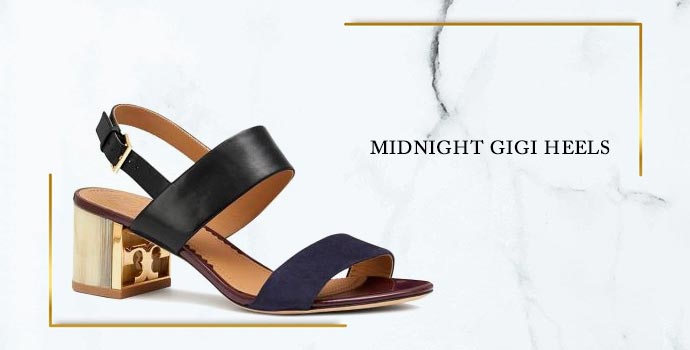 MIRANDA ESPADRILLES: Looking for fun footwear to wear with your casual wear? These Tory Burch Miranda espadrilles are a great option to consider. The bold color will bring all the attention towards your outfit and make you the centre of attention.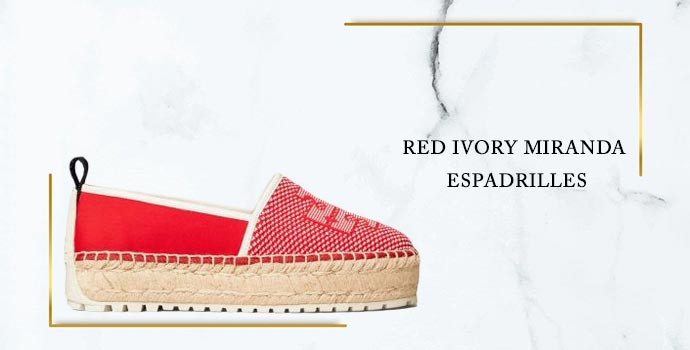 GIGI LOW HEELS: Polka dots are a timeless fashion trend which works for everyone. These Gigi low heels featuring polka dots looks elegant and chic, a style you will cherish always.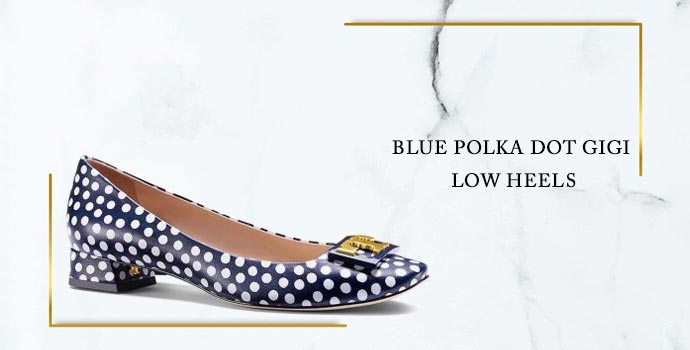 MILLER FLATS: The iconic Miller flats by Tory Burch are a total must have by the brand. You should definitely get one of these as they are something that will never go out fashion.