October 9, 2020
Good taste doesn't exist. It is our taste. We have to be proud of it.
~ Franco Moschino
Moschino – pronounced as Moskino, was established in 1983 by Franco Moshino in Milan, Italy. The label has been a luxury fashion house garnering the population across the globe with options in leather accessories, perfumes, branded bags, and designer shoes. Moschino and his style name got popular for his imaginative, vivid – now and then eccentric – structures, for his affection for pixies, for his reactions of the design business, and his social awareness campaigns in the mid-1990s.
The line was known as Moschino Jeans from 1986 to 2008 was renamed and is known as Love Moschino. It is referred to as the diffusion line for both men and women.
Darveys has made it possible for the population of the Indian continent to enjoy the luxuriousness and the ecstatic appeal of Love Moschino bags. The line of designer bags by the brand is an imaginative blend of metropolitan style and brilliant subtleties, notable around the world, and offers life to youthful, entertaining, and unexpected models drawing its motivation from the idea of "peace and love".
So, let us take a look at the must-have Love Moschino bags that you should be eyeing on.
Dark Green Quilted Shoulder Bag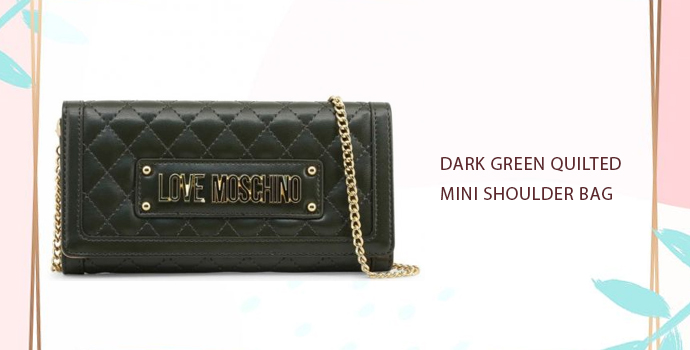 When you're looking for the designer bags to be subtle, stylish, and handy, you can certainly eye on these women bags that feature a classic design with a rectangular shape. The chain strap holds the grip on the shoulder and looks really classy. These designer bags by Love Moschino India are the perfect choice for every personality.
Red Quilted Small Crossbody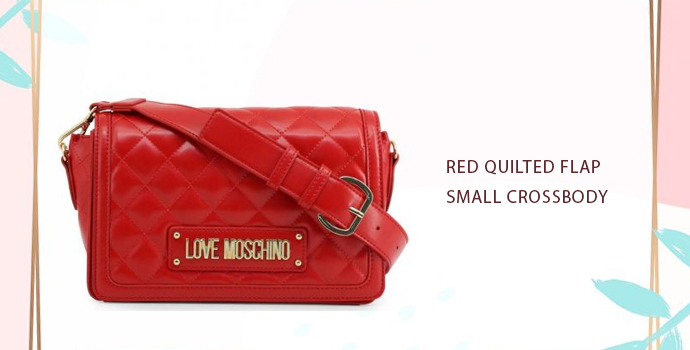 Red is the color that a lot of Love Moschino bags have and the small dimension makes it apt for your short travels or times when carrying a lot of things is not needed. With a bold shade, compact space, the designer bag features a quilted pattern with brand logo in golden hardware. The buckle strap gives you the choice to increase and decrease the length of the strap for an easy hold.
Black Chain Large Hobo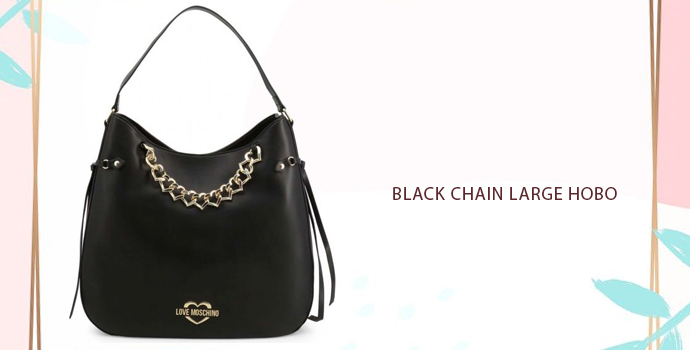 Well, hobos bags are women bags that are spacious, huge, and stylish. One can carry a lot of things when it comes to these designer bags by Love Moschino India. This black chain large hobo is an ideal companion to be carried when there's a lot to carry. By the looks, you'd find that the solid black color looks sophisticated and subtle while the chain detailing makes it perfect. The standout shape with top handle makes it easy to carry.
Black Quirky Large Shoulder Bag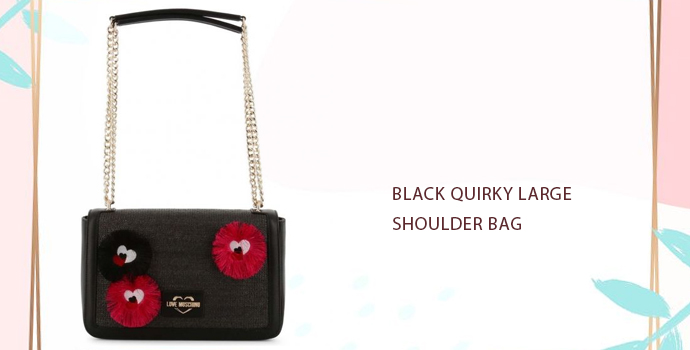 What is Love Moschino India without a touch of peppiness and that's what this quirky number does for your personality. The ruffle detailing on the front flap looks outstanding while the rest is all that signature Love Moschino bags feature.
For more blogs, click here:
INVEST IN DISTINCT STYLE WITH COACH INDIA
ALEXANDER MCQUEEN IN INDIA: A GREAT FASHION ICON
INVEST IN QUINTESSENTIAL LUXURIOUS CHARM WITH BURBERRY INDIA