July 7, 2020
In the world of luxury handbags, Stella McCartney and its collection truly stands out from the rest. The versatile designs have become so iconic that any luxury lover can instantly recognize them.

The brand has been a game changer in the luxury industry and the handbags are extremely popular all over the world. What differentiates the label from others is the fact that it does not use leather or fur in any of its products. With its success, the brand has truly inspired the fashion conscious minds. Stella McCartney handbags are made from vegan leather and are a favourite of celebrities. The Falabella bag is one of the signature handbags by the designer which has become a classic today.

Let's check out the other popular styles by the designer which you won't be able to resist.

LOGO TOTE: This logo tote featuring brand's logo at the centre is another style you would love to own. Stella McCartney totes are spacious, gorgeous and perfect for a stroll around the town while making a statement.




STAR CROSSBODY: Another very popular style, the star crossbody is perfect for your special occasions when you are dressing up to impress. It has a luxurious vibe and will definitely add a flattering appeal to the look.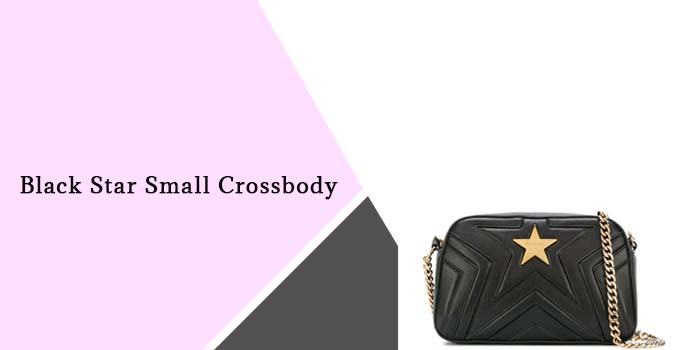 FALABELLA TOTE: Looking for a statement piece? This Falabella Tote is meant to grab attention. The bold color and classic design is perfect for every occasion and something you cannot get enough of.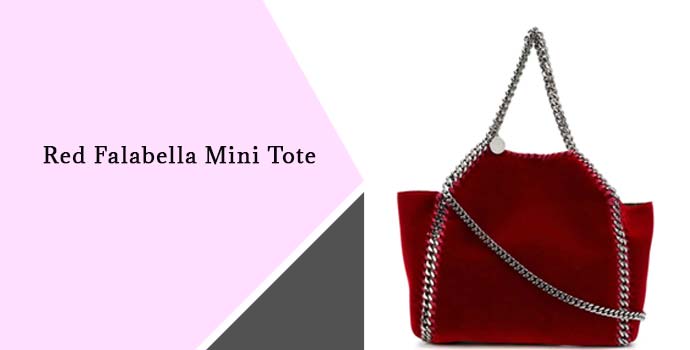 CAMERA CROSSBODY: The camera crossbody by Stella McCartney has an edgy vibe which will look great with your casual wear. The desirable range will add a pop in your outfit and take you stylishly everywhere.