June 15, 2016
With the arrival of summers, it's time to bid adieu to the winter wears and unpack all the summery clothes. We adore summers! Don't we? It brings with itself breathable clothes, bright colors and well hey, summer means beach time as well! So it's time to give a fresh take to your wardrobe and keep up with the latest fashion.
For your sunny inspiration, let's take a look at the trends straight from the runway.
The new love this season is wide leg bottoms. They are back in fashion and are perfect for the summers. Designers like Fendi, Salvatore Ferragamo and Dolce & Gabbana showcased wide legged trousers. They are relaxed, airy and perfect to beat the summer heat. They can be worn with almost everything, a t-shirt or a blazer, but make sure they have a slouchy cut.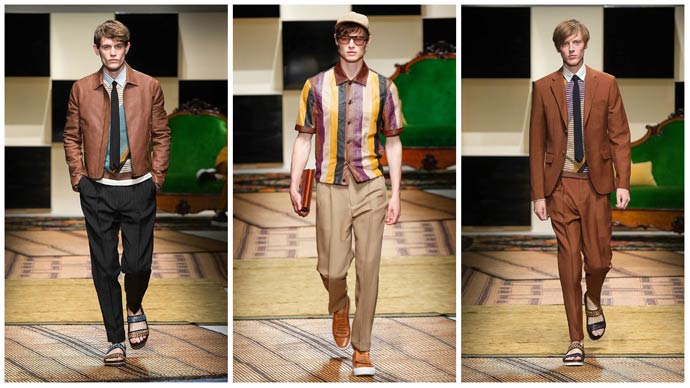 This season green is in fashion like never before, with brands such as Gucci, Prada and Burberry Prosum showcasing the whole green look and animal prints. You can opt for a green jacket or green footwear to start off with and to create a contrast.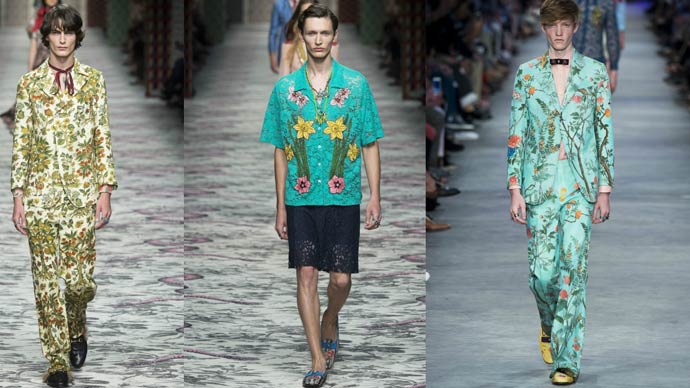 It's all about being RAW! Being the integral part of a man's wardrobe, distressed denims are always in fashion. You can pair light colored denim with a white or black t-shirt and rock the casual look. You can also pair floral prints with denims like these looks by Dolce & Gabbana .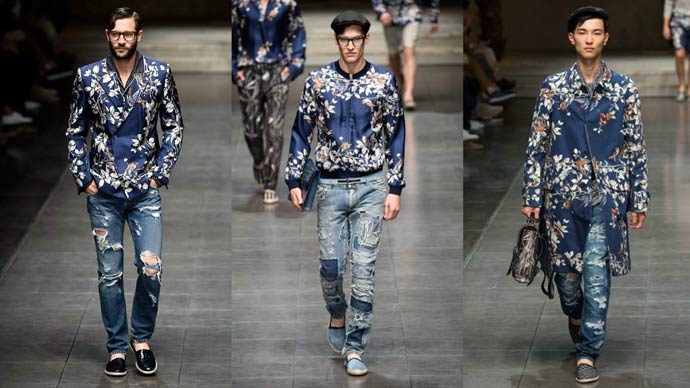 Layering and summers? Yes it's in fashion! It looks so stylish and trendy. But if you want to layer in summers, keep the fabric in mind. Opt for lightweight fabrics like cotton and nylon. Keep the inner layer shorter and the outer one a bit longer or vice versa, for a structured look. Brands like Saint Laurent, Versace & Gucci presented the men layering trend.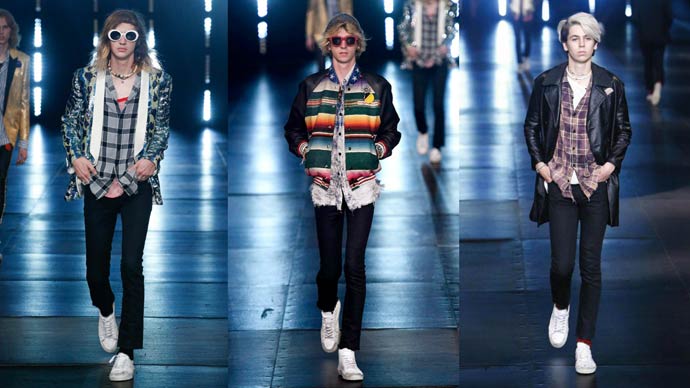 Stripes have always been in men fashion and this time they are bolder and louder. The runways showcased stripes by brands like Dolce & Gabbana, Armani & Michael Kors for both formal and casual wear. You can pair a stripped trouser with a light colored t-shirt or if you love to experiment, you can even try stripped over alls.