July 18, 2022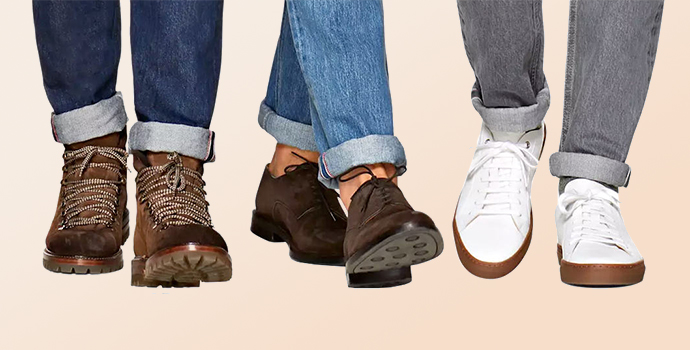 Jeans can be your go-to fashion staple for your standard weekend looks as they're a versatile pair of pants that goes well with almost everything. Whether you're going to the club, the workplace or even a cocktail party, jeans can make a fantastic decision. To nail the various looks with your jeans, for example, casual, smart, semi-casual, and semi-formal styles, it is very important to pick the right pair of shoes that goes well with your outfit. From sneakers to boots, the footwear that you choose with your jeans will altogether impact your overall outfit and personality. There are various luxury brands in India providing exemplary quality footwear like Jimmy Choo, Karl Lagerfeld, Michael Kors, Dolce & Gabbana, Coach and more. Thus, to ensure that your combination is perfect, we've created this blog to show you what shoes to wear with jeans for various kinds of events.
Which Kind Of Shoes To Pair Up With Your Jeans
From picking the ideal style for your desired look to choosing the colour that will complement your outfit, it is generally overwhelming as to which footwear will go best with your different pair of jeans. Fortunately, we have tips and tricks to assist you with nailing your ideal outfit match. Whether you need to wear trainers, boots, sneakers, loafers, or oxfords, we can show you how, when, and where to rock them with denims.
Trainer With Jeans
Due to the rising athleisure trend, wearing your jeans with trainers is once again cool. Thus, if you're after a look that is casual and comfortable, you can't go past this appealing combination. For a sleek and minimal look, pick plain white or black trainers. If you are more into a bolder aesthetic then consider flashy color choices accessible while keeping in mind the rest of your outfit. While trainers and jeans work admirably with a T-shirt and jacket for a casual look, the combination can likewise suit smart casual events when worn with a shirt and blazer.
Sneakers With Jeans
Sneakers are one of the most excellent footwear choices to pair with jeans. With sneakers can simply rock the street style look needs. Thus, if you're after a comfortable and urban appearance, consider picking styles like basketball sneakers, synthetic sneakers, Broad sole sneakers, converse, high top sneakers and more. However, make sure to think about the material and texture to match your vibe. While colours like black, brown, white will typically blend well with every kind of jeans whereas funky colours will be a little complex to pair with everyday outfits but you can definitely pair them with your jeans on special occasions. You can consider brands like Hugo Boss, Emporio Armani, Ralph Lauren & many more for your everyday looks.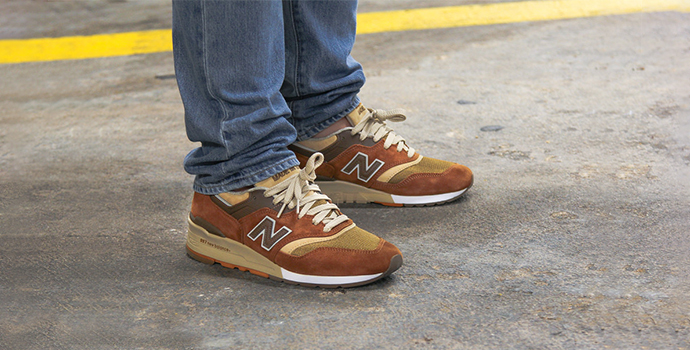 Loafers With Jeans
Designer loafers are the best shoes for making a laid-back yet lush appearance. They combine very well with jeans, particularly for smart casual and semi-formal outfits. For a traditional appearance, opt for a classic pair of leather loafers. This will create an edgy and smart appearance that is ideally suited for polished outfits. On the other hand, suede, tassel, and pattern designed styles, will infuse a fashion forward style into any outfit. Straight-fit jeans with more width in the leg opening gives you a decent appearance. It may very well be simpler to combine a lighter shade on the loafers with jeans that have a lighter wash and vice versa.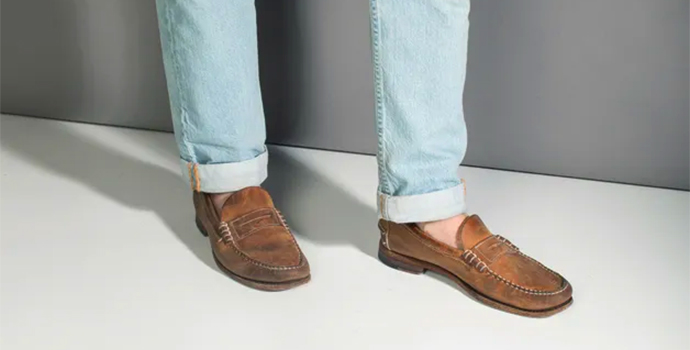 Oxford Shoes With Jeans
For a more traditional outfit with jeans, Oxford shoes are the best alternative in place of traditional shoes. This exemplary footwear style is great for taking denim from casual to stylish. Simply make sure to adhere to traditional styles in colors like brown, burgundy, and dark. Additionally, do not forget about brogue style oxford shoes. These beautifully perforated designs from luxury brands Jimmy Choo, Karl Lagerfeld, Michael Kors, Dolce & Gabbana, Coach are unique and extraordinary and make an incredible choice for smart casual outfits. Pair oxford shoes with dark jeans as oxford shoes give you a more formal look. Hence, pairing it up with dark jeans can blend the outfit together if you are opting for a semi-formal look. Always avoid distressed jeans with oxford shoes.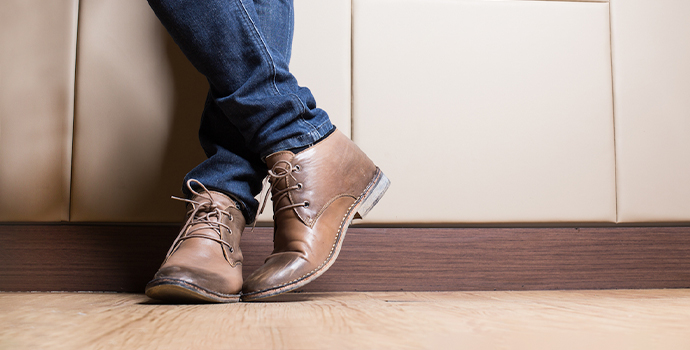 Casual Wear Shoes With Jeans
When it comes to casual shoes, sneakers always scream casual. However, they aren't your only option. Derby shoes or Chelsea boots will add some "grown man" vibe to your outfit. If you decide to wear distressed or faded denim, make it the focal point of your outfit. Keep things minimalistic on top and pick an edgy shoe or classic chucks in radiant white or black color. Wear those with your favorite pair of denim. You can further check out the Blogs related to Boot Styling
Conclusion
While it's essential to dress for yourself, it's also significant to take note of trends and styles while you choose your outfit especially if you're out to impress your boss, colleagues, or your friends. Furthermore, if you're anticipating matching your outfit to create a captivating appearance. Simply refer to the tips and tricks listed above. Have some good times. Try not to make too much of everything. There's always a room in your wardrobe for development.