June 8, 2018
Almost a month after the Cannes red carpet, CFDA awards gave us some major fashion moments that we are currently gushing over.

The fashion industry's top influencers are recognized for their contribution to the industry. Right from our favorite celebrities, models & designers, everyone was seen in their best fashion self and inarguably presented us so many fresh looks.

So let's check out the stars who ruled the red carpet this year.

Naomi Campbell in Calvin Klein 205W39NYC: The supermodel was seen in a Calvin Klein red dress with fringes and knitted details. Everything about the look is totally a winner.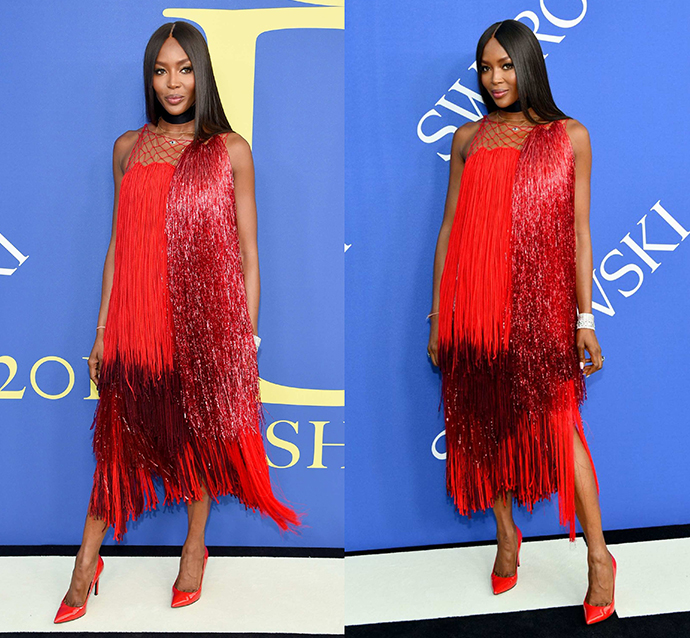 Amber Heard & Jourdan Dunn in Michael Kors Collection: Both of these Michael Kors ensembles won our hearts. One is a floral appliqué dress and the other is a sequin pantsuit, both mesmerizing.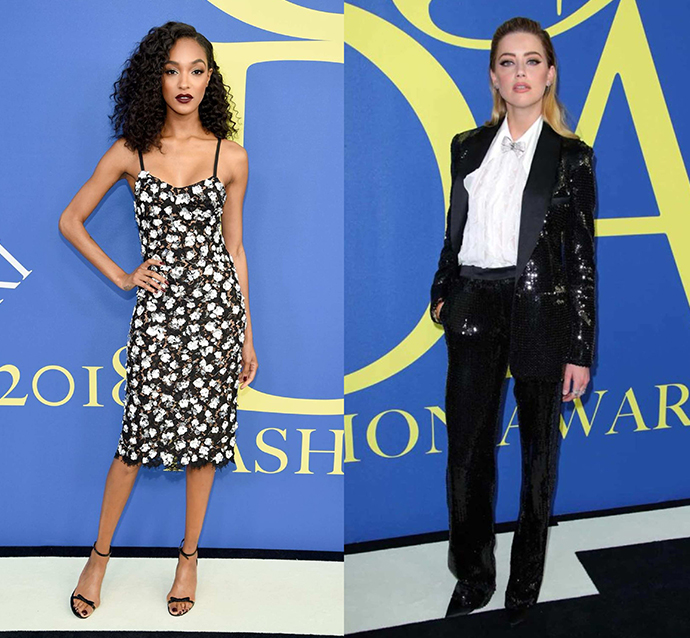 Lupita Nyong'o & Gigi Hadid in Versace: Lupita was seen in a Versace mini dress with black beads & feather detailing and statement choker. On the other hand, Gigi was seen in vibrant prints on prints ensemble which was something new and versatile.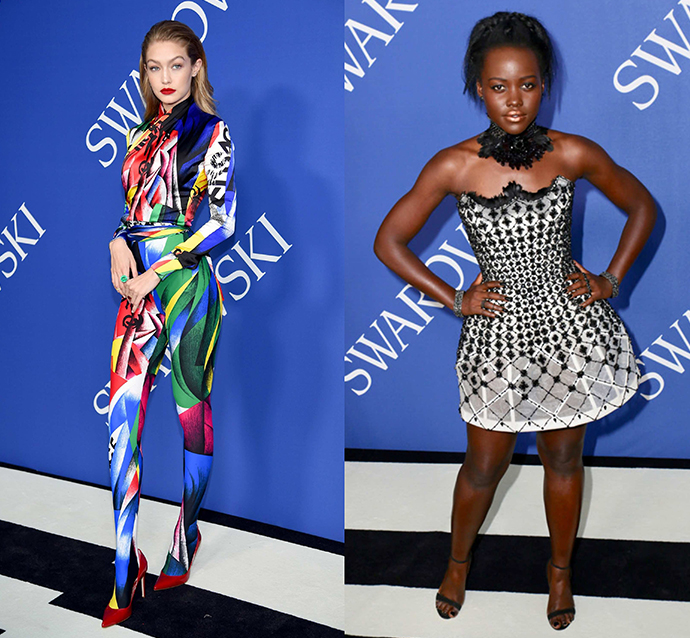 Kaia Gerber in Alexander Wang: Okay, so this one was something truly versatile. Kaia was seen in an Alexander Wang ensemble which consisted of shorts, high low striped shirt and logo tights.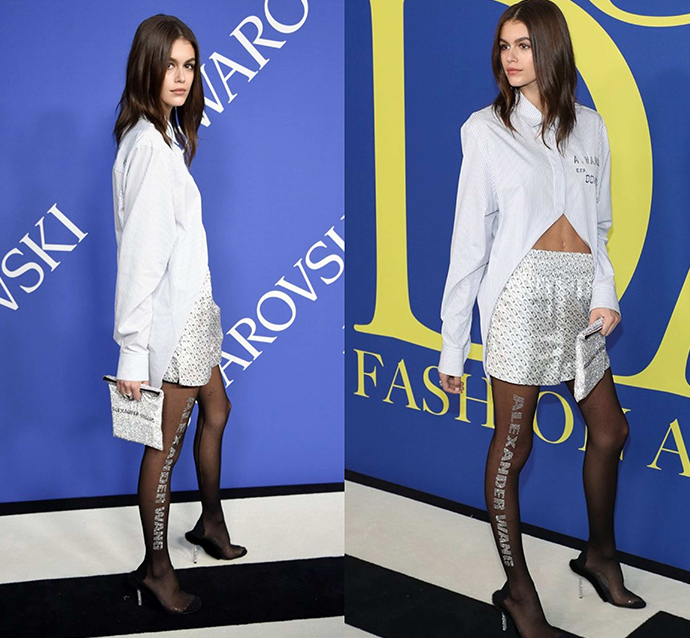 Delaney Tarr & Irina Shayk in Diane Von Furstenberg: Yellow being the color of the moment was seen on the red carpet as well. Both the ladies were looking fierce in Diane Von Furstenberg dresses.