November 30, 2022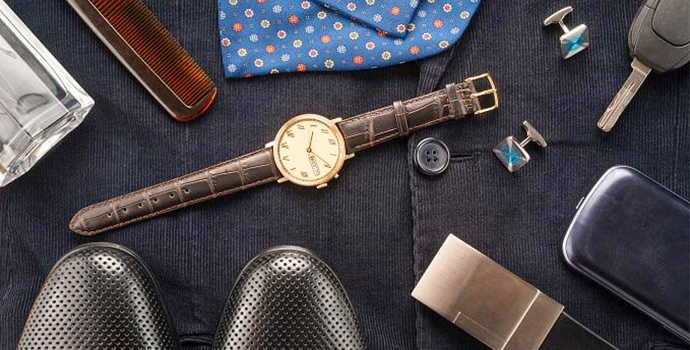 Everyone enjoys a luxurious life. Every piece of clothes we own is a result of fashion; even the most basic of our outfits is the item of a fashion designer's creativity and ideation.
Additionally, one of our numerous desires is to dress up in luxury brands and to appear opulent and put together. Fashion is often associated with extravagant clothing, runway events, and the luxe wardrobes of celebrities.
But fashion is not just limited to clothing; it also includes stylish accessories. The purpose of this blog is to keep you updated about appropriate fashion choices and recommended Top Luxury Accessories Brands names.
Here we will talk about the top luxury accessories brands you need to be aware of to make your luxury shopping experience easier and smooth. In addition to being the exemplar of luxury, these designer luxury brands are also fashion industry pioneers and absolute trend-setters.
1. Coach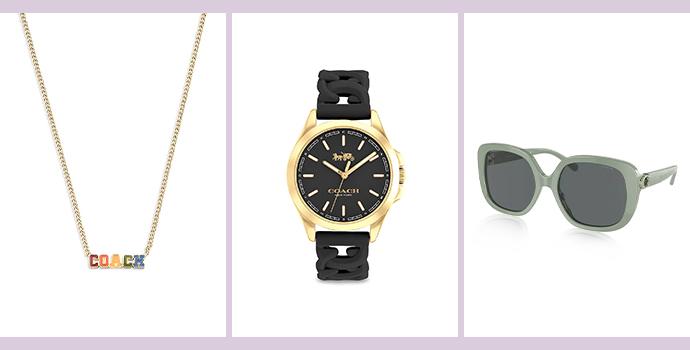 American fashion label Coach was established in 1941 in Manhattan by Lilian Cahn and Miles Cahn.
The luxury brand is known for its ready-to-wear, accessories, and quality handbags. With its high-quality products and sleek, contemporary designs, Coach has long been in a prime position in the American fashion sector.
The American designer brand consistently produces absolutely alluring purses and handbags. Cowhide handbags from Coach quickly gained a lot of popularity.
Coach accessories are made from a diverse range of high-grade materials, so there is sure to be one that suits every individual preference. With celebrities like Jennifer Lopez and Lil Nas X as its global face, Coach is now a leading fashion firm that fulfills your luxury fashion needs in all its glory.
2. Michael Kors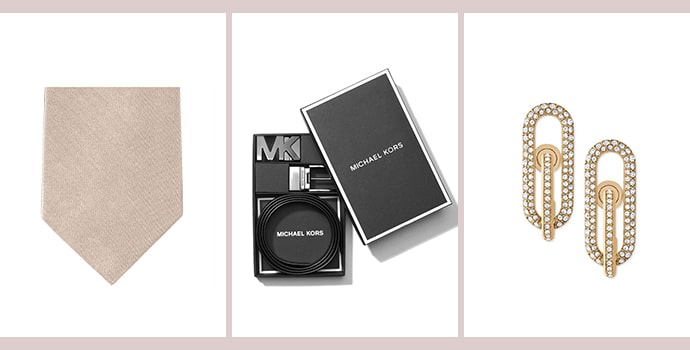 Michael Kors, an American fashion designer, has become one of the most well-known names in the luxury fashion market. He was born and raised on Long Island, New York, and was initially exposed to fashion as a toddler, observing his mother's modeling career and, astonishingly, designing her wedding gown at the age of five.
This clearly demonstrates that Michael is a fashionista at heart, as seen by his superb collection of clothing, luxury accessories and handbags. Michael Kors then established his own fashion label in 1990.
Michael Kors has styled many famous people from the fashion, music, cinema, and even political industries. Michael Kors is one of the best luxury accessories brands that offers a wide range of styles and designs.
3. Salvatore Ferragamo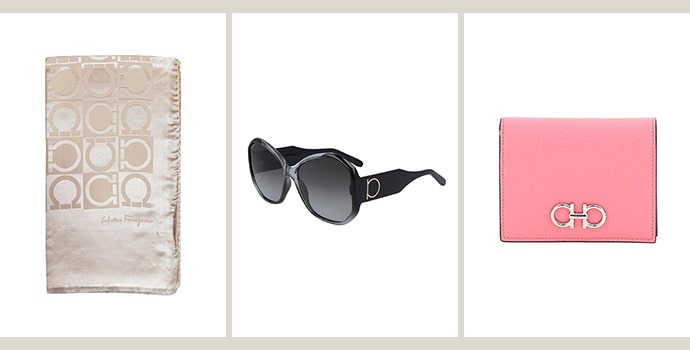 Salvatore Ferragamo is one of the most remarkable and well-known Italian luxury designer labels in the world. It is a namesake luxury brand that represents great workmanship and inventive designs, which are the two primary characteristics of excellence that identify the designer brand, which has grown remarkably over the years.
Salvatore Ferragamo was initially founded in 1927 and is now one of the world's finest designer brands of luxury shoes, leather items, accessories, and clothes.
The characteristic components of each Salvatore Ferragamo accessory is of supreme quality, luxe design, and out-of-the-box creativity, and the workmanship that gives the brand its definite worth and overall perceived authenticity.
4. Versace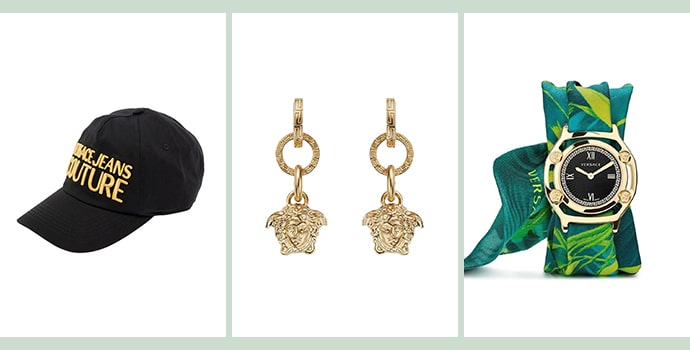 Versace is a prestigious designer label that has created an empire in the fashion industry by creating outfits that exude sensuality and great craftsmanship.
Gianni Versace launched the luxury brand on December 2, 1946 in Reggio Calabria, Italy. Gianni Versace's most recognisable creations were sophisticated bondage gear, silver-mesh togas, and polyvinyl chloride baby-doll gowns.
The brand provides a totally one-of-a-kind and exceptional assortment of accessories. The brand's artistry and inventiveness have helped it establish a prominent place in the premium fashion industry.
Versace's accessories line cannot be completely defined without utilizing terms like passionate, sensual, daring, and elegant. Versace now has over 1500 outlets worldwide.
5. Tory Burch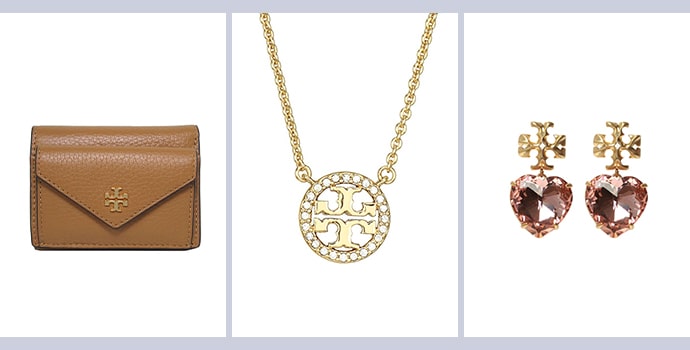 American luxury fashion brand Tory Burch was established in 2004 in Manhattan, New York by an American fashion designer named Tory Burch. The namesake fashion label captures the sense of fashion and personal taste of its creator, Tory Burch.
The line comprises ready-to-wear, footwear, purses, accessories, and more. It is recognised for its use of colour, pattern, and eccentric elements. Tory Burch's fashionable designs are known for its twin T emblem and is cherished for its preppy-boho and preppy-bohemian luxury styles.
It is known for designing sophisticated and versatile accessories that upgrade your look. The luxury brand was created to empower women entrepreneurship and is appreciated by women of all ages especially viewers and followers of the television series Gossip Girl, where the cast was frequently shown wearing Tory Burch accessories.
6. DKNY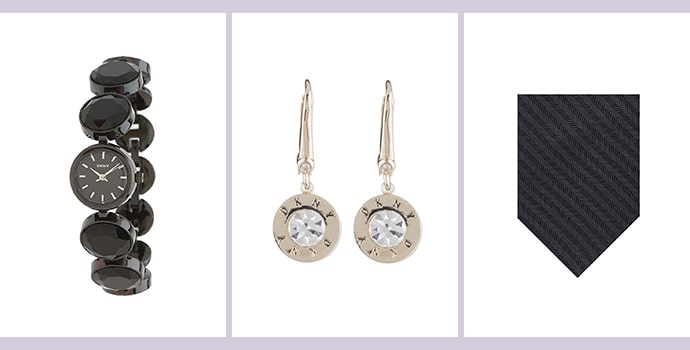 Donna Karan New York, or DKNY, is a renowned American designer brand in the world of luxury fashion. The luxury brand is well known for its fantastic clothes, graceful accessories, and lifestyle goods.
Donna Karan is the founder of DKNY which was established in 1984. Donna Karan studied in the Parsons School of Design in New York City. At the age of 20, she worked for fashion industry superstar Anne Klein.
Her perseverance, hard work, and perfectionism assisted her to flourish at Klein and then in her own design firm, DKNY. The luxury brand provides really distinctive and unique luxury items, such as DKNY accessories, that will stand the test of time.
The brand's inventiveness has helped it establish a prominent place in the premium fashion industry.
7. Roberto Cavalli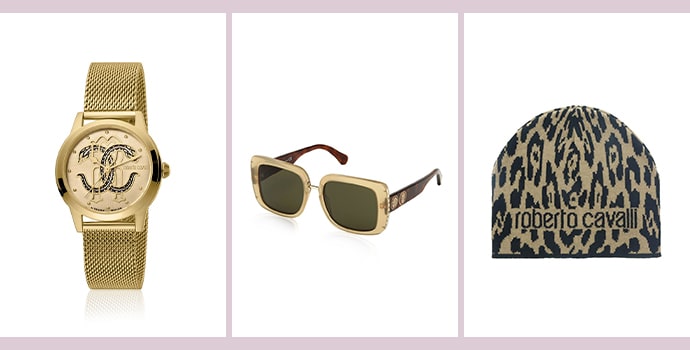 Roberto Cavalli is a 'Made in Italy' brand founded in the early 1970s. Roberto Cavalli, a well-known and respected Italian fashion designer, founded the luxury brand.
He was born in Florence, Italy on November 15, 1940. The luxury brand has become most recognised for its exotic patterns and exemplary innovation, which have continually distinguished Roberto Cavalli's garments, footwear, and accessories from other brands.
The designer brand has several sub-brands under its primary line 'Roberto Cavalli,' including 'Just Cavalli,' for its modest casual collection, and 'Cavalli Class,' for its signature line. When you invest in Roberto Cavalli accessories, you can sense the superior artistry and craftsmanship in their offerings.
8. Moschino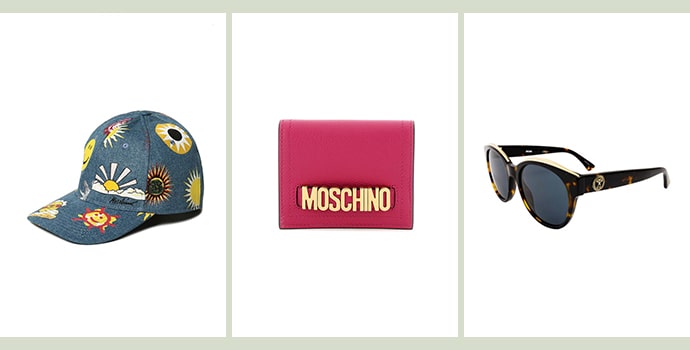 Moschino is a luxury brand that was named after its founder, Franco Moschino. Moschino has established itself as one of the most prominent designer labels in the global luxury fashion market.
It began its luxury designer adventure in 1983 as an Italian fashion firm in Milan. Moschino is now overseen by creative director Jeremy Scott. The Italian fashion company rose to prominence by displaying the brand's distinctly original, vivid, and even iconic graphics and cartoon motifs on clothing, accessories, handbags and more.
Moschino's collection of luxury accessories is a must-have in everyone's closet for a lovely, stand-out appearance. The luxury brand has several sub-brands under its flagship line 'Moschino' for different age groups and social statuses, such as Love Moschino.
9. Emporio Armani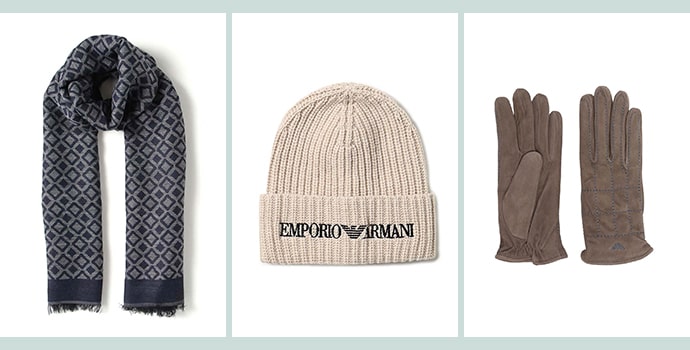 Giorgio Armani has established his brand as a global sensation in the premium fashion industry. Giorgio Armani created the designer brand in Milan, Italy in 1975.
Giorgio Armani, who was born in the northern Italian town of Piacenza in 1934, has made a name for himself in the luxury fashion industry with his exceptional designs, pertinent themes, and high-fashion trends.
With its elegant and comfortable selection of Emporio Armani accessories, his esteemed luxury brand Emporio Armani is the world's most valuable luxury fashion business.
The brand has expanded into three sub-brands that target different consumers, such as Armani Exchange, which targets high social status consumers, Armani Collezioni, which targets people who love reasonable luxury fashion, and Armani Jeans, which targets the 18 to 30 age group with a lower value segment.
10. Diesel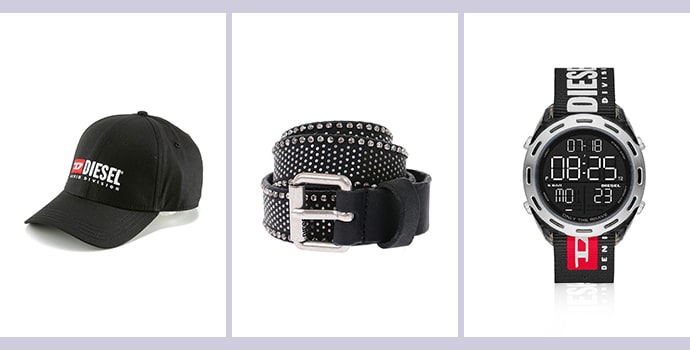 Renzo Rosso, a fashion designer, launched the luxury designer brand Diesel in 1978. Renzo Rosso took sole control of Diesel in 1985 and began surrounding his brand with competent designers and workers to produce high-end designer garments, footwear, and accessories.
In 1991, Diesel launched its first 'For Successful Living' advertising campaign. It quickly established a solid reputation for its inventive marketing strategies.
The brand's luxury accessory range is minimalist but elegant.The first flagship boutiques of the luxury designer company debuted in 1998 in New York, Rome, and then London.
Since then, there has been no stopping for the luxury brand. Diesel accessories stands upto the current fashion trends which has made a significant difference in fashion.
11. Dolce & Gabbana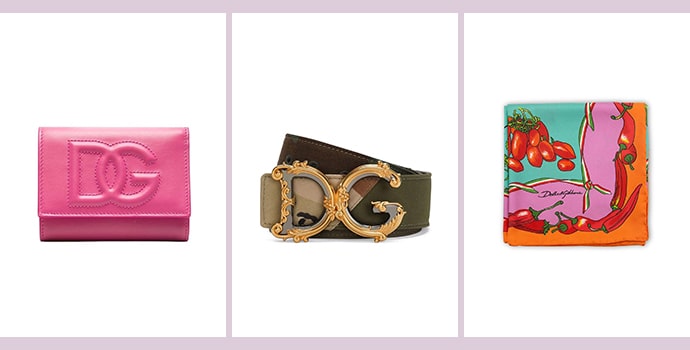 Dolce & Gabbana is anTop Luxury Accessories Brands fashion brand that was founded in Legnano in 1985. Domenico Dolce and Stefano Gabbana, two prominent fashion designers, established this esteemed fashion house.
The premium label has built an empire that people all around the world want to wear and covet. Dolce & Gabbana is known for its elaborate animal patterns, mediterranean signature motifs, pinstripes, delicate needlework, lace designs, flowers, and other Italian fashion trends.
Dolce & Gabbana accessories include a variety of classic designs that have propelled the luxury fashion industry to new heights, such as accessories, footwear, handbags and more.
12. Balmain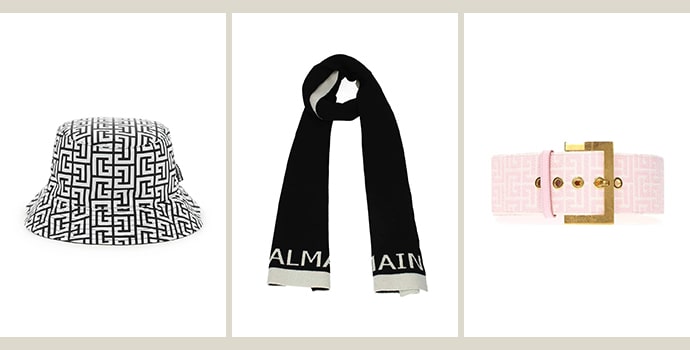 Balmain is a French luxury fashion label which was established in 1945 by legendary fashion designer Pierre Balmain. The Balmain accessory range embodies the stylish, inventive origins of the Parisian fashion label.
Pierre Balmain's core concepts for creating modern accessories that give both comfort and elegance are visible in every aspect of their offerings. The brand's appealing accessory collection is the designer's creative endeavor to bring out the finest in this range.
He has skilfully infused the inventive and sporty aesthetic that marks his exquisite creations. Balmain's standout pieces take your outfit to a whole new level.
Balmain is all about meticulous details, minimalism, and subtle aesthetics. A Balmain accessory will make you appear marvelously confident and elegant at any event.
13. Ralph Lauren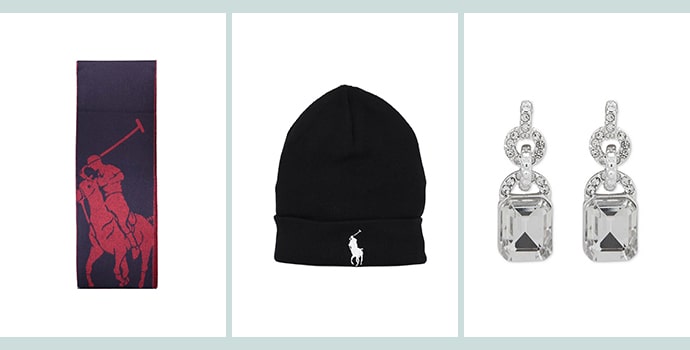 Ralph Lauren is a renowned American luxury fashion company founded in 1967 by an acclaimed American fashion designer Ralph Lauren. The brand's headquarter is in New York City.
Ralph Lauren sells luxury items ranging from mid-range to high-end. They are well-known for their marketing methods and for supplying things in four categories: clothes, accessories, home, and fragrances.
Ralph Lauren accessories are a perennial success due to their superior quality and the prices are relatively reasonable. Because of its rich American heritage, exquisite craftsmanship, attention to detail, and high levels of quality in crafting and executing a distinct brand identity in this dynamic world of fashion.
The brand has marked a definite identity in this competitive market and constantly evolving the world of fashion and lifestyle.
14. Hugo Boss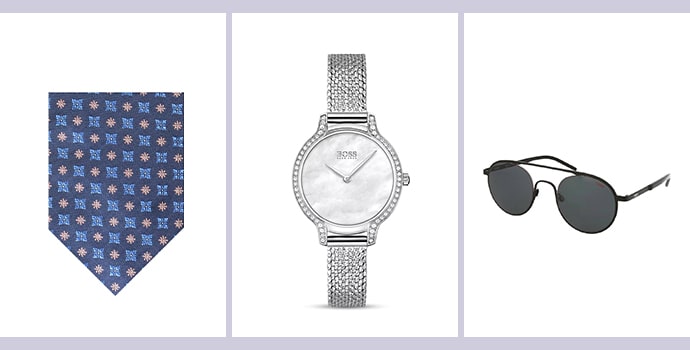 Hugo Boss is a German one of the Top Luxury Accessories Brands known for its rich designs, appeal, and intricate details making it the ideal go-to luxury brand. Ith sells ready-to-wear clothing, footwear, sportswear, accessories, and more.
Hugo Boss is the way to go if you want eye-catching designs, high-quality craftsmanship, and a wide range of styles. Since its inception during World War II, the business has successfully demonstrated its ability to provide the greatest variety of Hugo Boss accessories like scarfs, ties, sunglasses and more.
Hugo Ferdinand Boss started the corporation in 1924, with headquarters in Metzingen, Germany, and production plants in Italy, Turkey, and Poland.
15. Marc Jacobs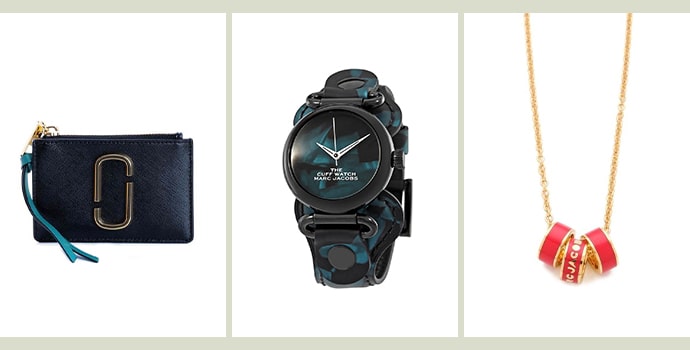 Marc Jacobs is a great fashion designer known for his stylistic interpretations of modern trend culture. This namesake brand founded by Marc Jacobs was born on April 9, 1963 in New York, United States of America.
In 1987, Marc Jacobs became the youngest designer to receive the Council of Fashion Designers of America's Perry Ellis Award for New Fashion Talent, which is considered one of the fashion industry's top honors.
Marc Jacob accessories are among the brand's extremely distinctive and cutting-edge products. The brand's exceptional workmanship and unparalleled innovation have helped it carve itself a prominent place in the luxury fashion sector.
Marc Jacobs range of accessories will undoubtedly help you to enhance your appearance and personality and while being uniquely you!
16. Alexander McQueen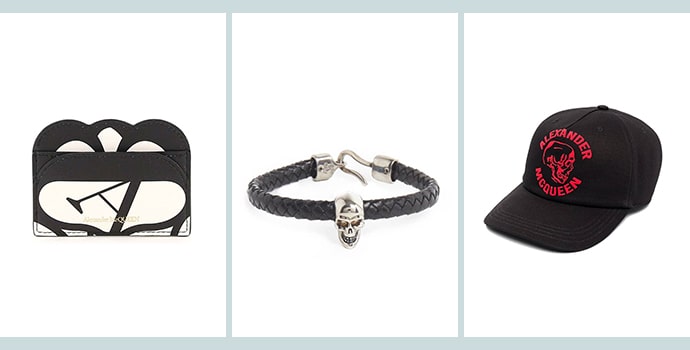 Alexander McQueen was born in 1969 and raised in London. The Alexander McQueen accessory range is well-known in the high-end fashion market and is made to last a long time while complementing the wearer's individuality.
From the rich styles to the intricate details on Alexander McQueen accessories is meant to compliment one another and deliver an instantly noticeable degree of excellence.
Each and every piece is intended to bring attention to your appearance. The brand's other categories are of the same level. So, when you get an Alexander McQueen accessory, you are getting good value for your money and defining your identity beautifully.
17. Karl Lagerfeld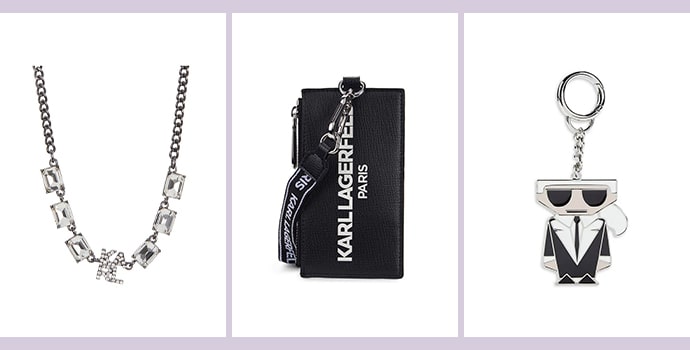 Karl Otto Lagerfeld, also known as Karl Lagerfeld, is a fashion designer, artist, photographer, and creative director from Germany. He is well known as the creative director of two well-known designer luxury labels, Chanel and Fendi.
Karl Lagerfeld created his own luxury fashion line, Karl Lagerfeld, in 1984, with a mix of traditional and contemporary designs. The luxury brand showcases intriguing demeanor, keen intellect, polished vision, and modern outlook in his works.
Discover the best Karl Lagerfeld accessory collection, which includes quirky and minimalistic designs to upgrade your appearance.
18. Burberry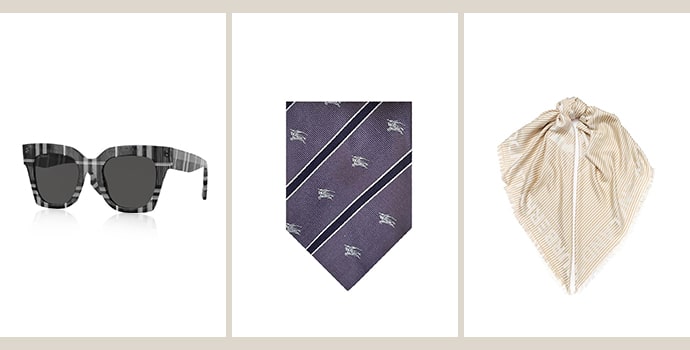 Burberry is a high-end designer brand that was established in 1856 by Thomas Burberry. The luxury fashion label is headquartered in London, England. Burberry is a premium luxury brand noted for producing high-quality apparel, footwear, and accessories.
Burberry has an excellent selection of accessories that lets you stay gem-packed always. Burberry accessories are a fashion runway classic that is constantly updated in varied styles and designs according to the ongoing trends.
Burberry is the top luxury accessory brand that has had a significant impact on the fashion industry's core with its tidy aesthetics and deluxe designs.
19. Calvin Klein
Calvin Klein is a premium fashion label founded in the United States in 1968. It is well-known for its lines of leather, watches, accessories, jewelry, and ready-to-wear.
Calvin Klein and his buddy Barry K. Schwartz collaborated to build the luxury brand from scratch, which is today one of the world's top premium brands to shop all things luxury.
Calvin Klein's headquarter is in Midtown Manhattan, New York City. The superior quality of items offered by Calvin Klein accessory range such as watches, belts, sunglasses and more is the reason why the designer brand has become the top luxury brand that has grown so famous throughout the world.
20. Valentino Garavani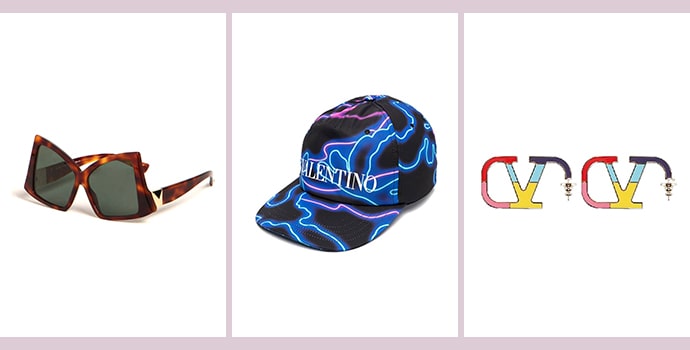 Valentino Garavani is an Italian premium luxury brand founded in 1960 by an Italian fashion designer Valentino Clemente Ludovico Garavani. Valentino was born on May 11, 1932 in Voghera, Italy.
The company is headquartered in Milan, Italy. Valentino Garavani accessory range is well-known for his edgy designs, beautiful leather items, and high-fashion trends.
He has also designed bridal gowns for various big names in the industry like Elizabeth Taylor, Anne Hathaway, Jennifer Lopez, Courtney Cox, and Princess Madeleine of Sweden, to mention a few.
The luxury brand has several sub-brands under its flagship line 'Valentino Garavani,' namely 'Red Valentino,' and 'Mario Valentino'.
Conclusion
The idea behind luxury accessory shopping is to get the most eye-catching appearance while keeping the ideal balance of comfort and style. In fact, choosing the correct designer labels enables individuals to make powerful fashion statements.
In the list above of Top Luxury Accessories Brands, we made an effort to group the greatest designer brands that are worth every penny you spend.