September 8, 2021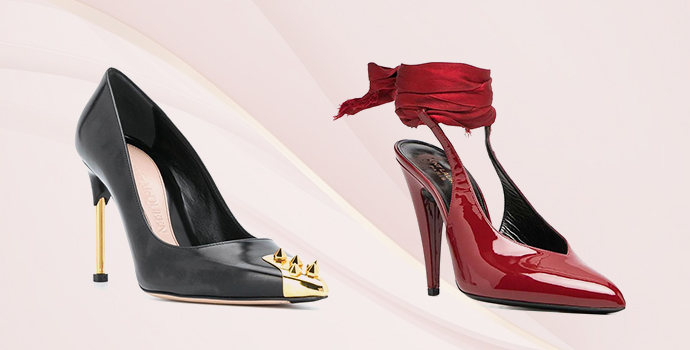 If you have some irresistibly startling shoes on your wishlist, this is your cue to make a purchase. Adorn your feet in a cover of premium quality materials and magnificent embellishments. Shop exclusive pairs of shoes for an all-around astonishing look.
There is an array of stunning footwear available with all styles from heels to flats, boots to sneakers, espadrilles to wedges, and many more compelling options available.
Check out the list of top 10 shoe brands for you to choose your next favourite pair from.
Alexander McQueen is one of the most popular shoe brands when it comes to the red carpet and other glamorous events. It counts as the ultimate stop whenever you are looking for a stunning pair of shoes to glam up for an elegant evening.
Alexander McQueen offers you an attractive collection of shoes like studded heels, embellished boots, intricately detailed flats, and many more unconventional pair of shoes.
These red satin heels are perfect to compliment your evening dress for the next party.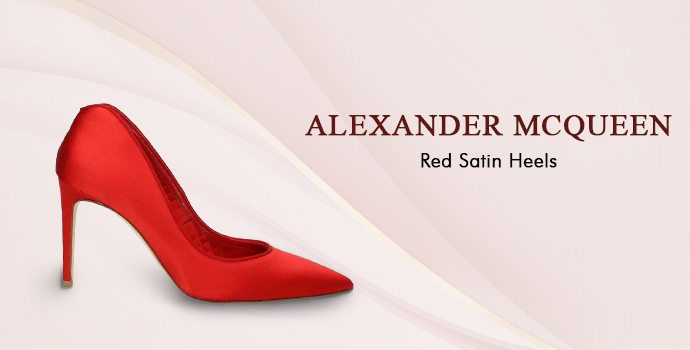 The best designer shoes for women will always have a few exclusive pairs from Jimmy Choo. Known for its exemplary making and out-of-the-world designs, Jimmy choo might be the key brand to all women's hearts.
This brand is always on the top of their game when it comes to the durability and comfort of its shoes, all the while in sync with the fashion standard they set for themselves. These multicolor saoni heels are just one of the amazing pairs of shoes by Jimmy choo.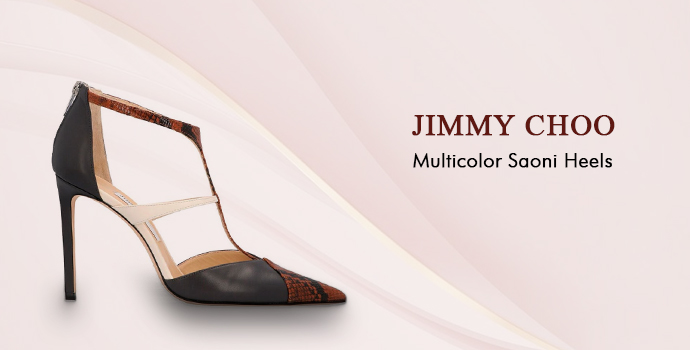 Miu Miu scores a decent place in the list of top luxury brands for shoes owing to their spectacular design and trendiest embellishments. Be it a pair of heels, sneakers, or flats, count on Miu Miu to make them sparkle.
The one appropriate choice for when you wish to glam up, Miu Miu offers you many pairs of shoes that'll let you steal the show, effortlessly.
Bag these silver leather heels to stand out gracefully.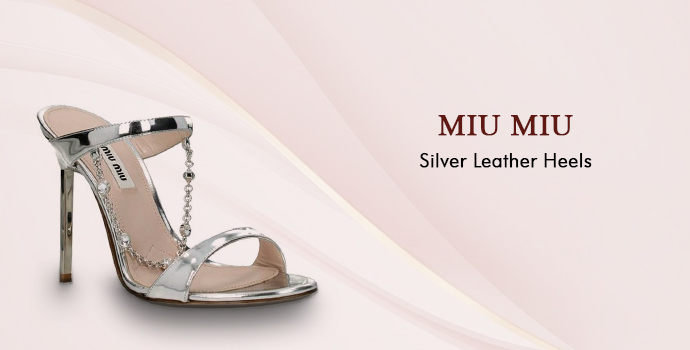 Manolo Blahnik makes it to the list of top brands for shoes with their consistent progress towards making stylish shoes for women that easily boosts their looks and confidence up a few inches.
Decades after its introduction as a brand, it has managed to maintain its reputation as a revolutionary designer with top-notch unconventional styles.
Shop these pink gold brocade heels and many more to bring a bold vibe to your shoe collection.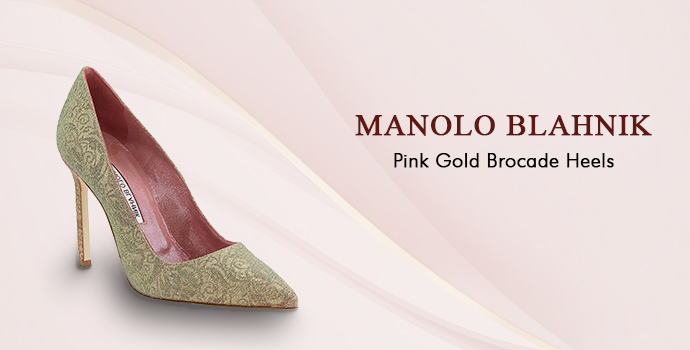 Givenchy shoes are a classic and a must-have for women all over the world. Particularly popular for their embellished boots and heels, Givenchy lets you put out a fashion statement every time you step out.
These black logo flats are the perfect example of the allure you need in your life and wardrobe.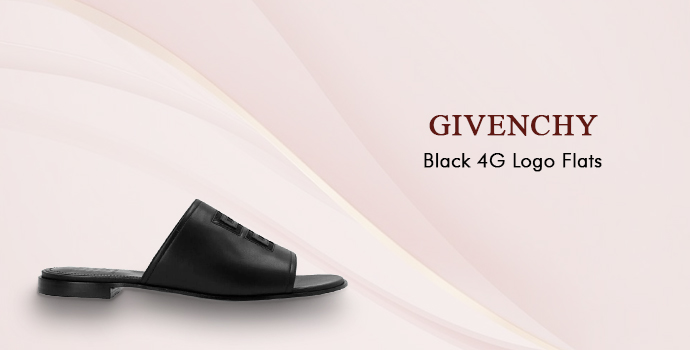 Off White is a well-known brand, majorly recognized for its clothing line and shoes that catch your eye in an instant.
It offers you a lot of shoes in different styles and colors, with every pair just as spectacular. Bring home your favorite pair from amongst many amazing ones like these white leather knot heels.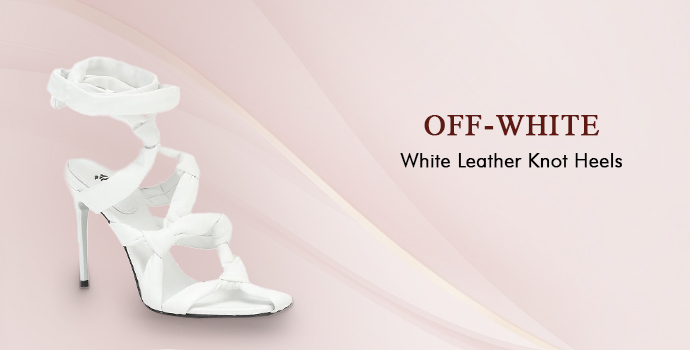 Saint Laurent shoes are a symbol of luxury in the world of fashion and the most amazing pair of shoes a woman owns comes from the invincible collection of shoes by Saint Laurent. Say no more and get yourself a pair as well.
These red leather tall boots will be the chicest entry to your winter closet, all set for your flaunting in the chills.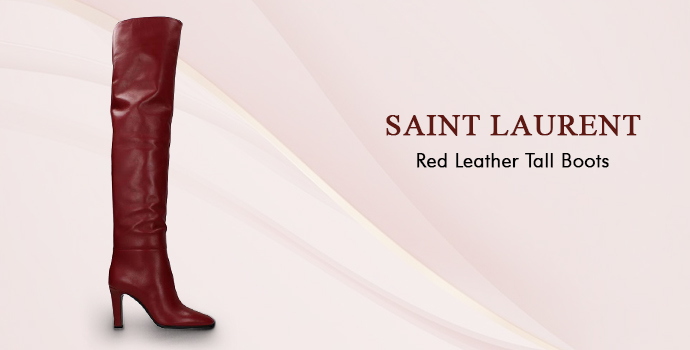 Count on Tory Burch shoes for a definite chance of finding a perfect pair of shoes, suitable for all events and purposes. With a widespread shelf of style, Tory Burch shoes are one of a kind with excellent quality.
These black Gigi low heels will lift up your ankles, style, and mood, all at once.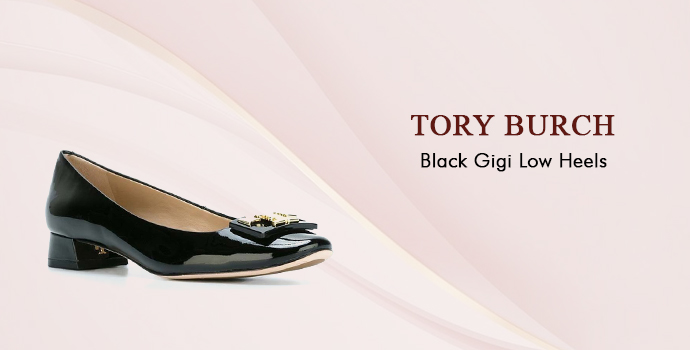 Like everything else offered by Prada, Prada shoes reek of chic and perfection. Covered in excellence with the perfect amount of sparkle, Prada has presented various spectacular pairs of shoes over the years.
These Fuschia slingback heels are just one of those heels that will amp up your fashion game in a jiffy.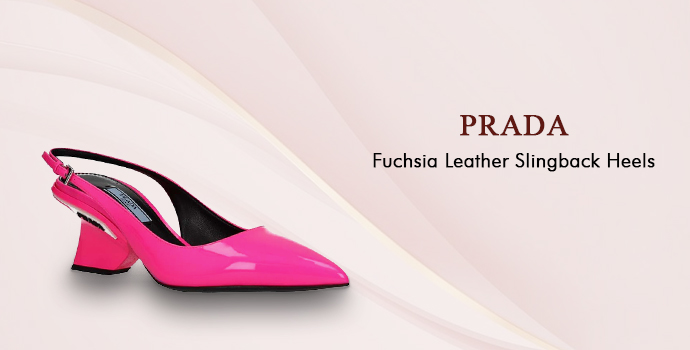 Everything luxury has a few masterpieces from Dolce & Gabbana and the same stands true for luxury footwear for women. With pops of color and vibrancy of prints, Dolce & Gabbana shoes are unique and irresistible.
These brown crystal brooch ballet flats come from a line of extravagant shoes that deserve a spot in your closet.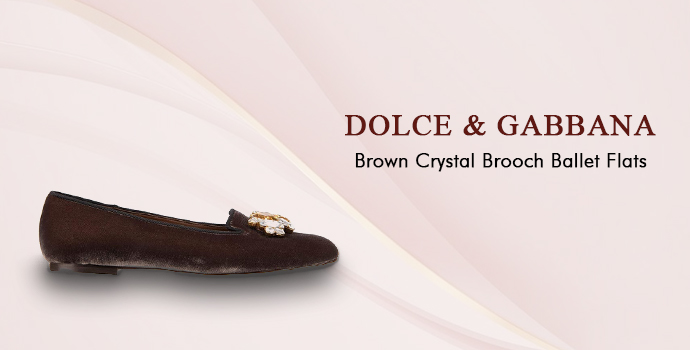 Take a step towards comfort with the right sized shoes
Shoes can never be just about their design or quality. Even the best brand shoes can hurt your feet when worn in the wrong size. Things can take a sharp turn and result in severe things like ankle injuries, bunions, or hammertoe. Consequently, it's the best option to wear the size that fits your seamlessly. Not only will it look amazing, but it'll also keep your feet health in check.
Styling tips for your next favourite pair of shoes
Stunning shoe hacks are majorly based on color theory and when you keep them in check, you're in for smooth styling.
Darker-toned shoes when compared to the outfit make for a perfect look.
Coordinate the colors of the shoes with the color of the accessories.
Pair up your white dress with white or beige shoes for a breezy look. For a playful look, add a pop of color with prints and patterns.
Look for red shoes to bring out the most of your brown dresses.
Black outfits are easier to style. They go amazingly well with shoes of any color.
Tone down the sparkle in sequined dresses with nice coloured shoes.
Pick embellished shoes to go with basic dresses when looking to add some glamour.
Good shoes can easily change your looks and life. It's sane to choose comfort over style but smart to choose them both. With plenty such options to choose from, it's time for you to reinvent your shoe collection and pick the most amazing pair from the best designers in the world, to step out looking perfect all time, every day.